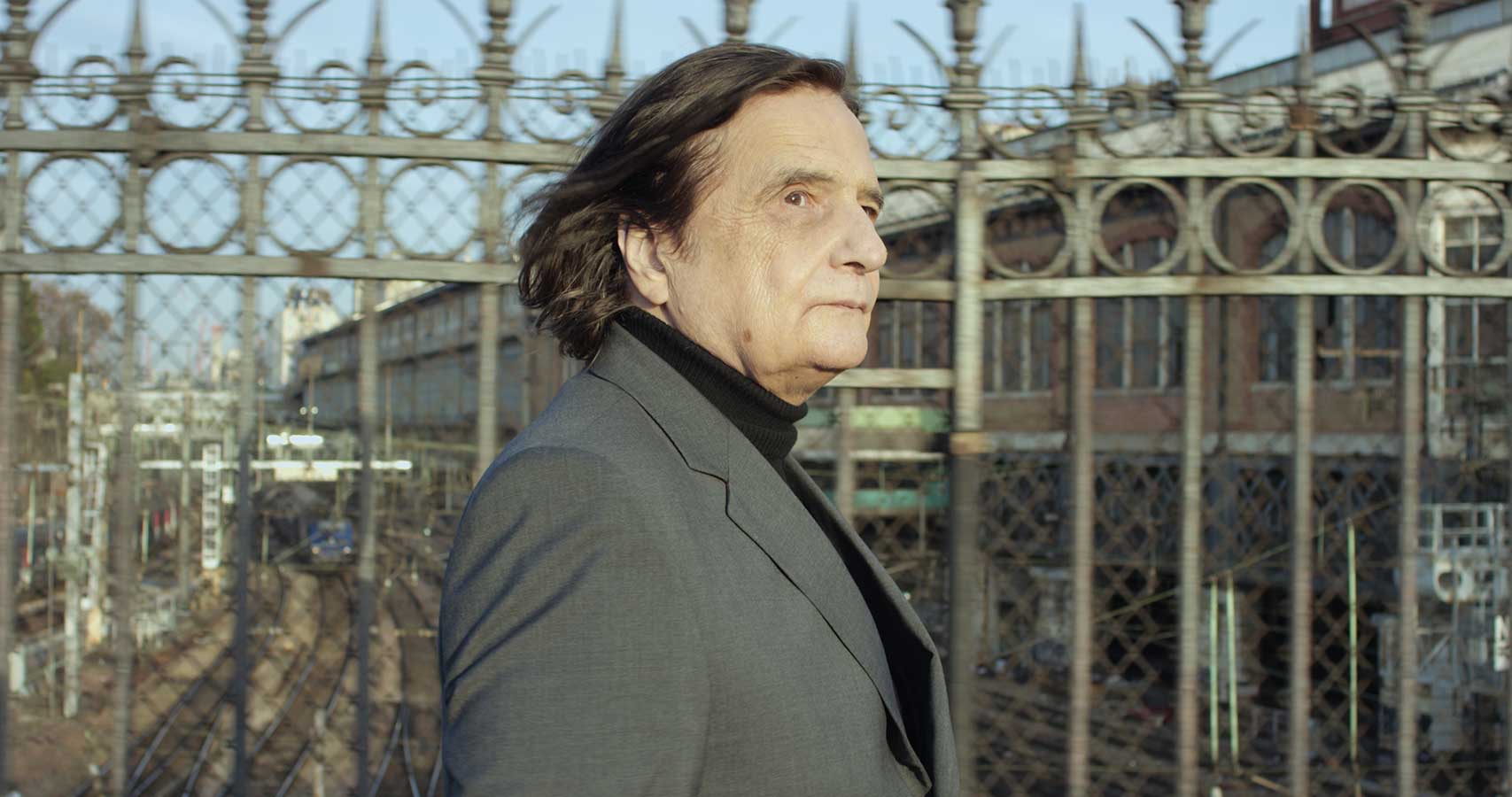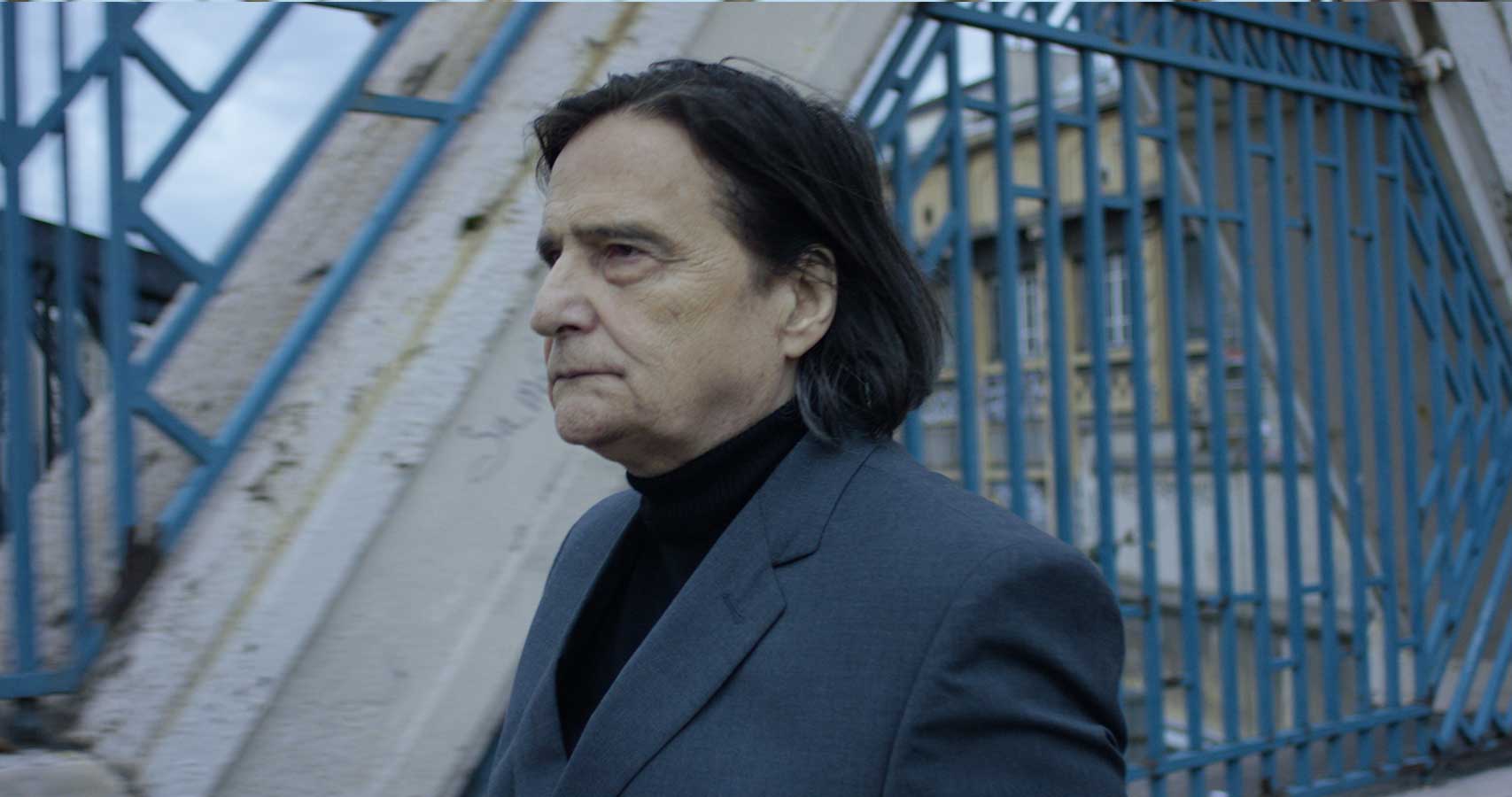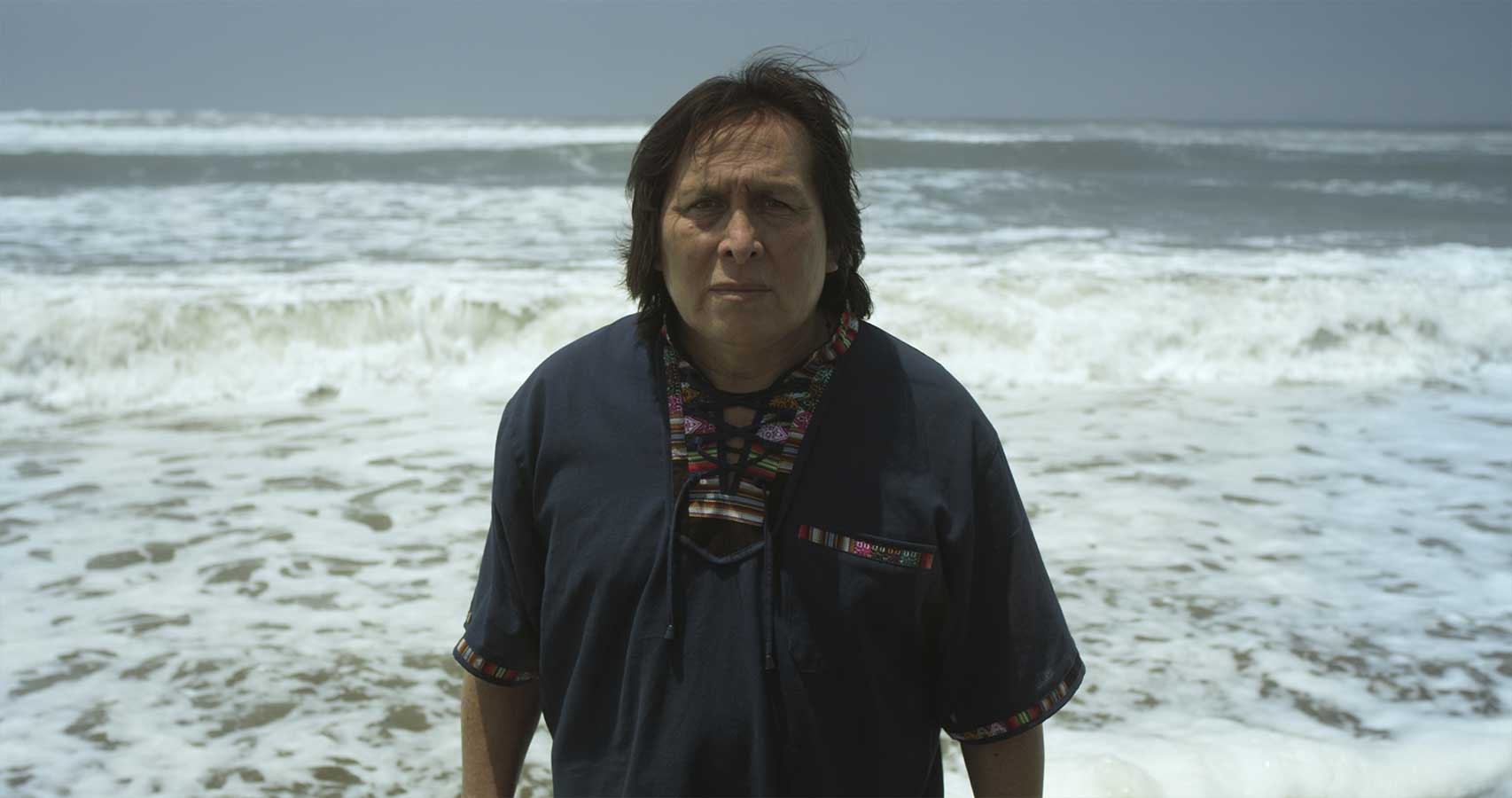 El Brujo
2016
4K film, HD transfer, stereo sound
11 min. 27 sec.
avec Jean-Pierre Léaud & José Levis Picón Saguma
El Brujo, which means « the wizard » in Spanish, is also the name of a Mochica archeological site. It is on this Peruvian beach that Louidgi Beltrame shot a part of his movie. The curandero (shaman) José Levis Picón Saguma is performing a re-enactment of François Truffaut's 400 blows (1959) last sequence. In that sequence, the young hero, Antoine Doinel, interpreted at the time by iconic "nouvelle-vague" actor Jean-Pierre Léaud, is running away in direction of the ocean. Right after performing a Mesa (a psycho-active San-Pedro cactus related traditional healing ceremony) José Levis Picón Saguma is taking care of the vacant space left into the cinematographic apparatus by the actor whom was sick at the time of the shooting and thus was forced to remain in France. Feeling better soon after this magical operation, Jean-Pierre Léaud has been shot drifting through the streets of Paris, following a trajectory which is superimposing his memories from the 400 blows original shooting with his own "Nouvelle-Vague" subjective history.
Through these transpositions, Beltrame orchestrates a series of shifts, with a migration of characters, patterns and eras. The geometric lines of the pyramids and excavations of the Peruvian landscape are echoed in the structure of the film's editing, with tracking and panoramic shots, and are highlighted by the synthetic modular music of the track Triangle (1979) by Jacno.
Artwork's exhibition