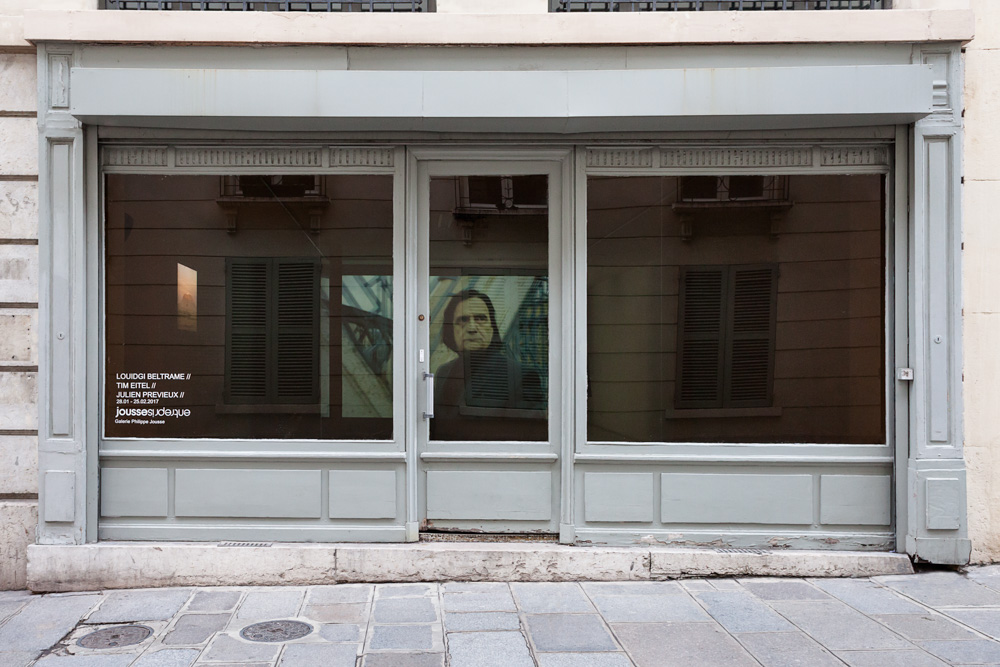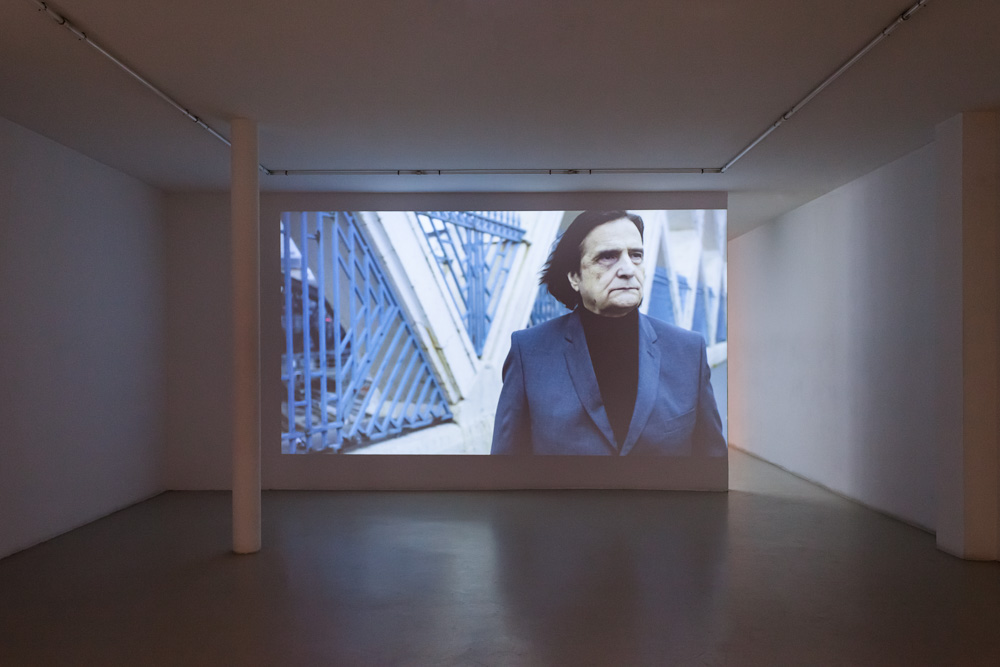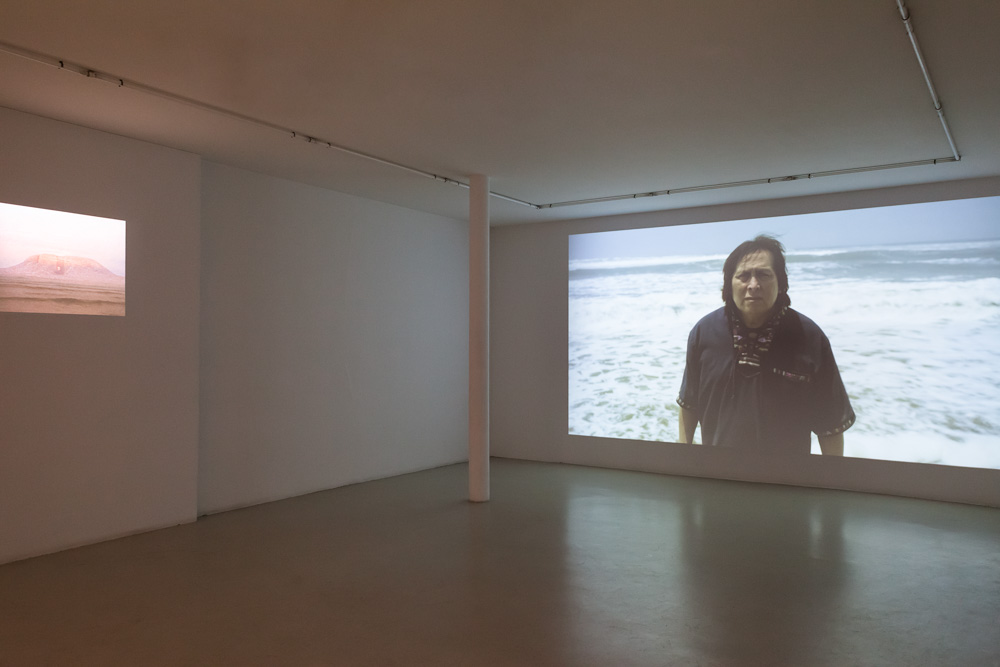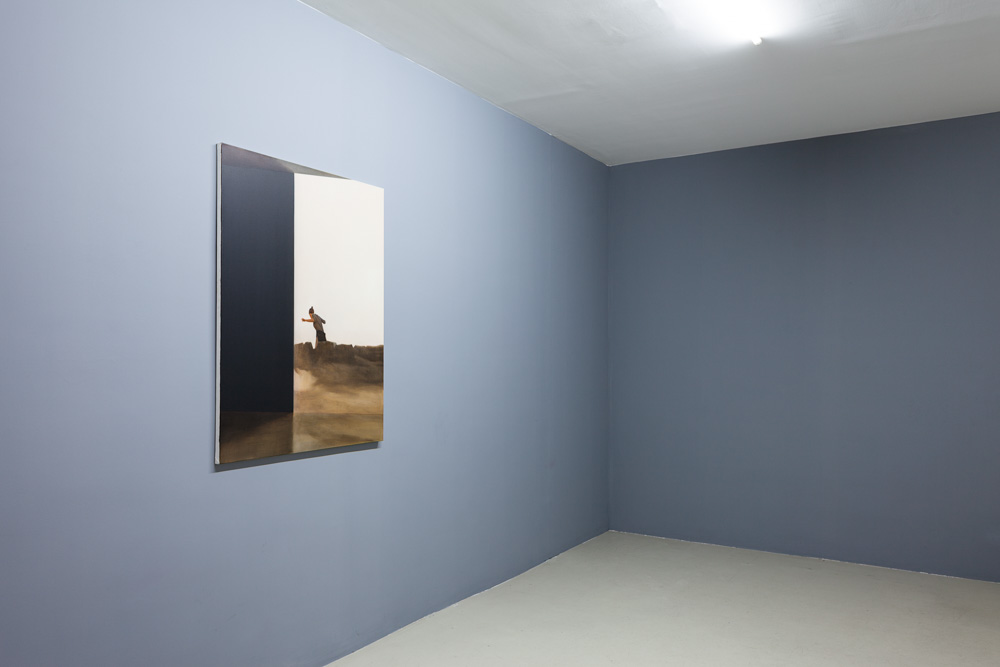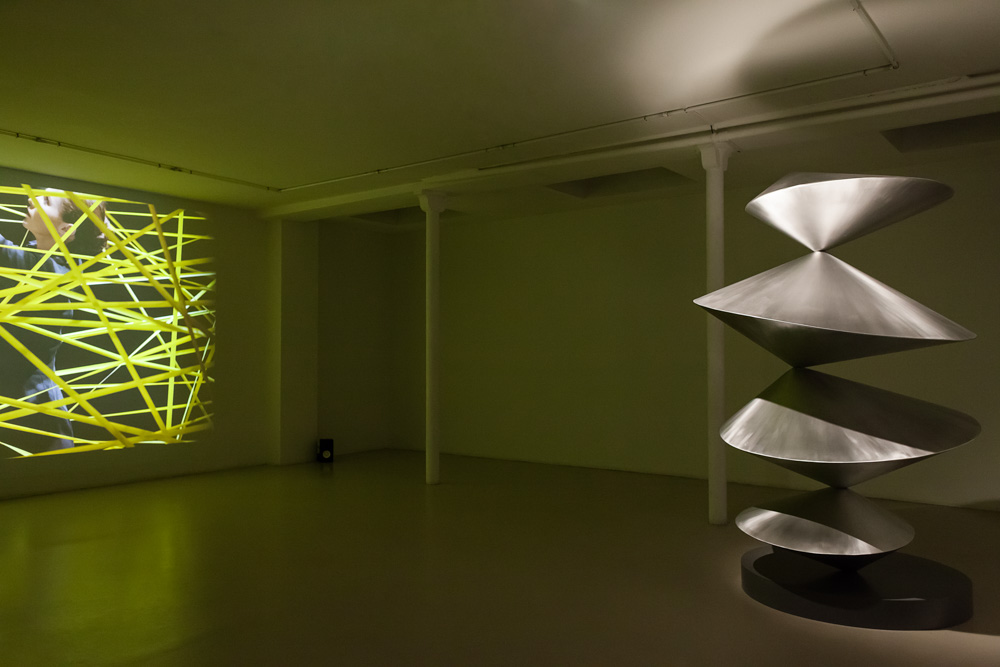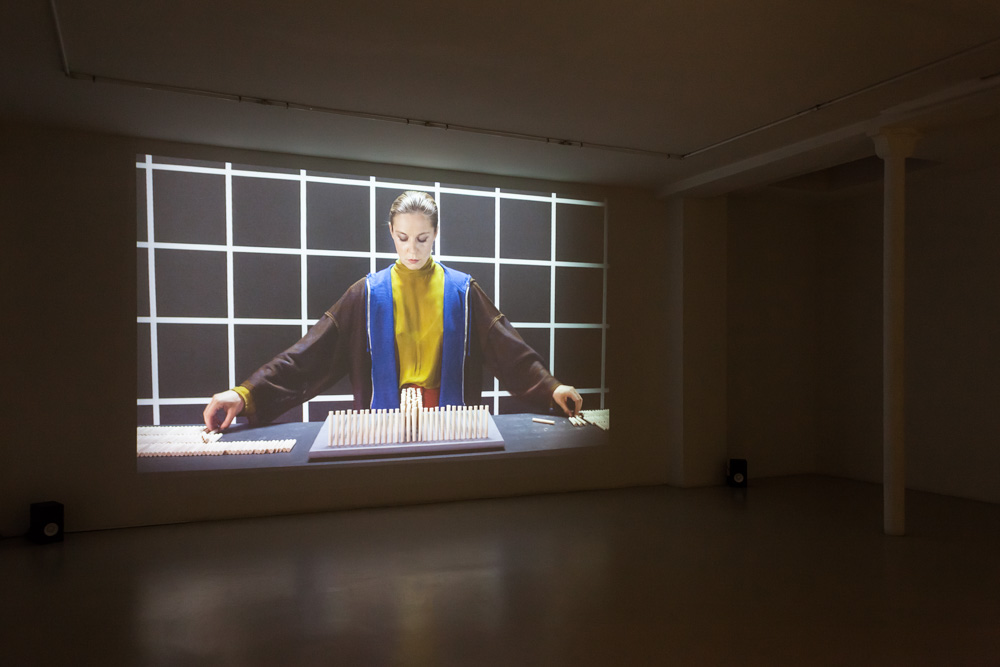 LOUIDGI BELTRAME | TIM EITEL | JULIEN PREVIEUX
In situ
28 January 2017 - 25 February 2017
Like an anthology, the exhibition shows three of the gallery's artists,  Louidgi Beltrame, Tim Eitel et Julien Prévieux . We have chosen works focusing on the idea of projection, in particular the relation to film, space and time. They are all also interetsed, in differing ways, in grasping the movements of the body.
After Julien Prévieux's show at the Centre Pompidou for the Prix Marcel Duchamp and Louidgi Beltrame's installation at the Palais de Tokyo, which won the SAM prize in 2014, it seemed important to us to present one or two pieces by these artists at a pivotal moment in their career.
As a counterpoint, the exhibition includes the installation of a recent work by the German painter Tim Eitel, Hinter der Felsen. This work, which is masterly in the perfection and economy of its means, also marks a stage in the artist's work. Like Louidgi's and Julien's works, it is part of a questioning of the status and source of contemporary images.
Press release (PDF)
Exhibition's artists >
Exhibition's artworks