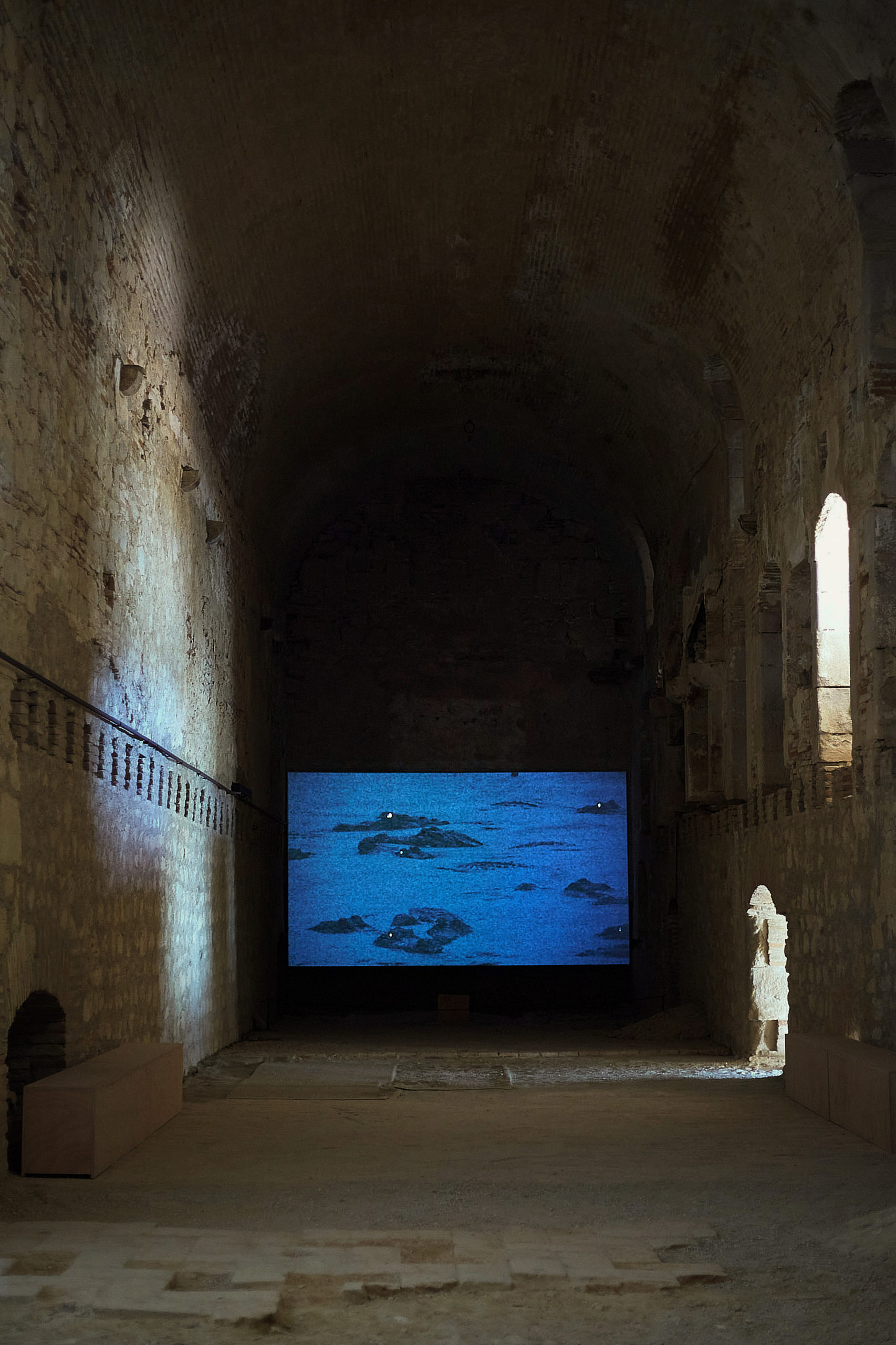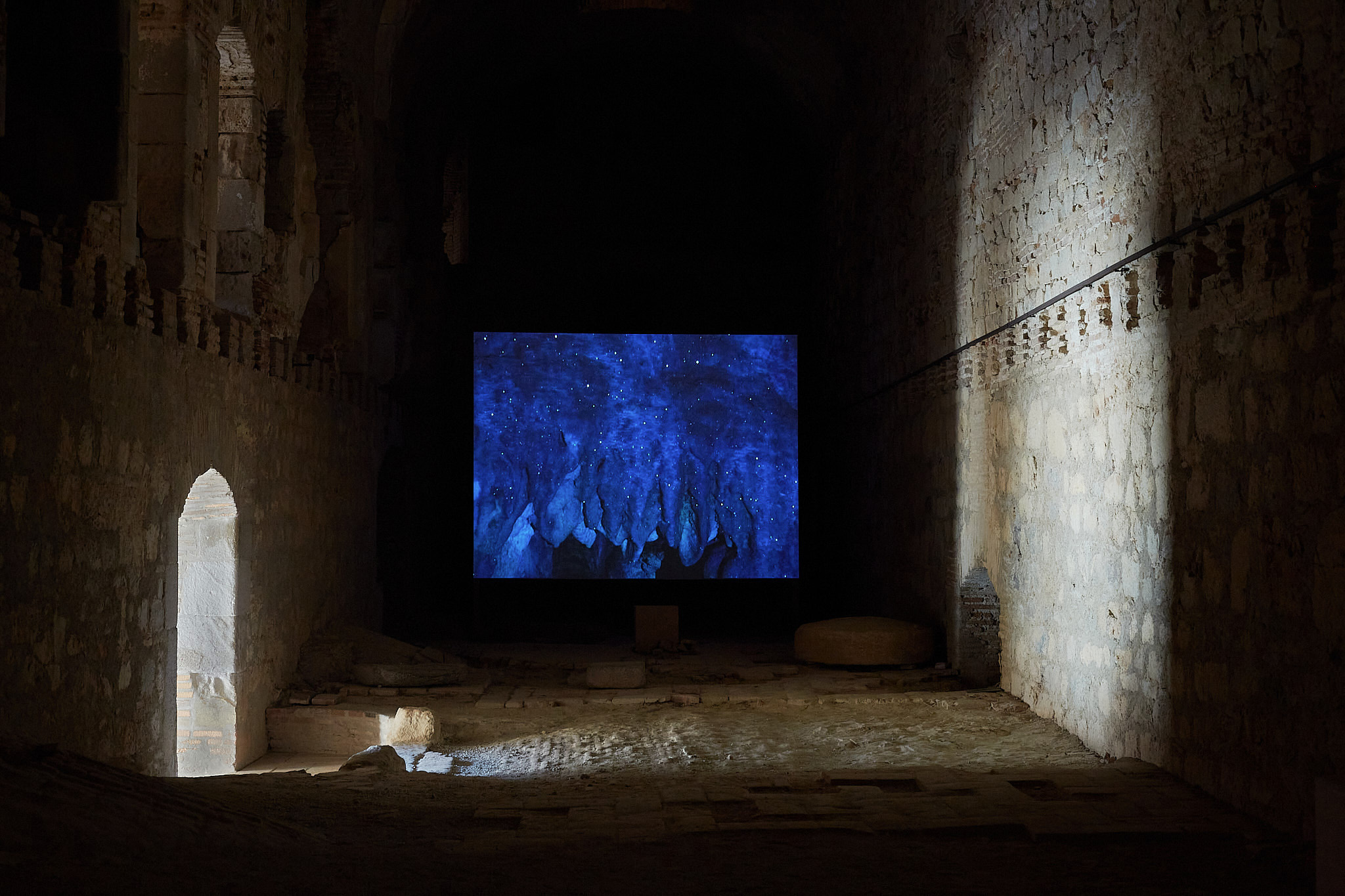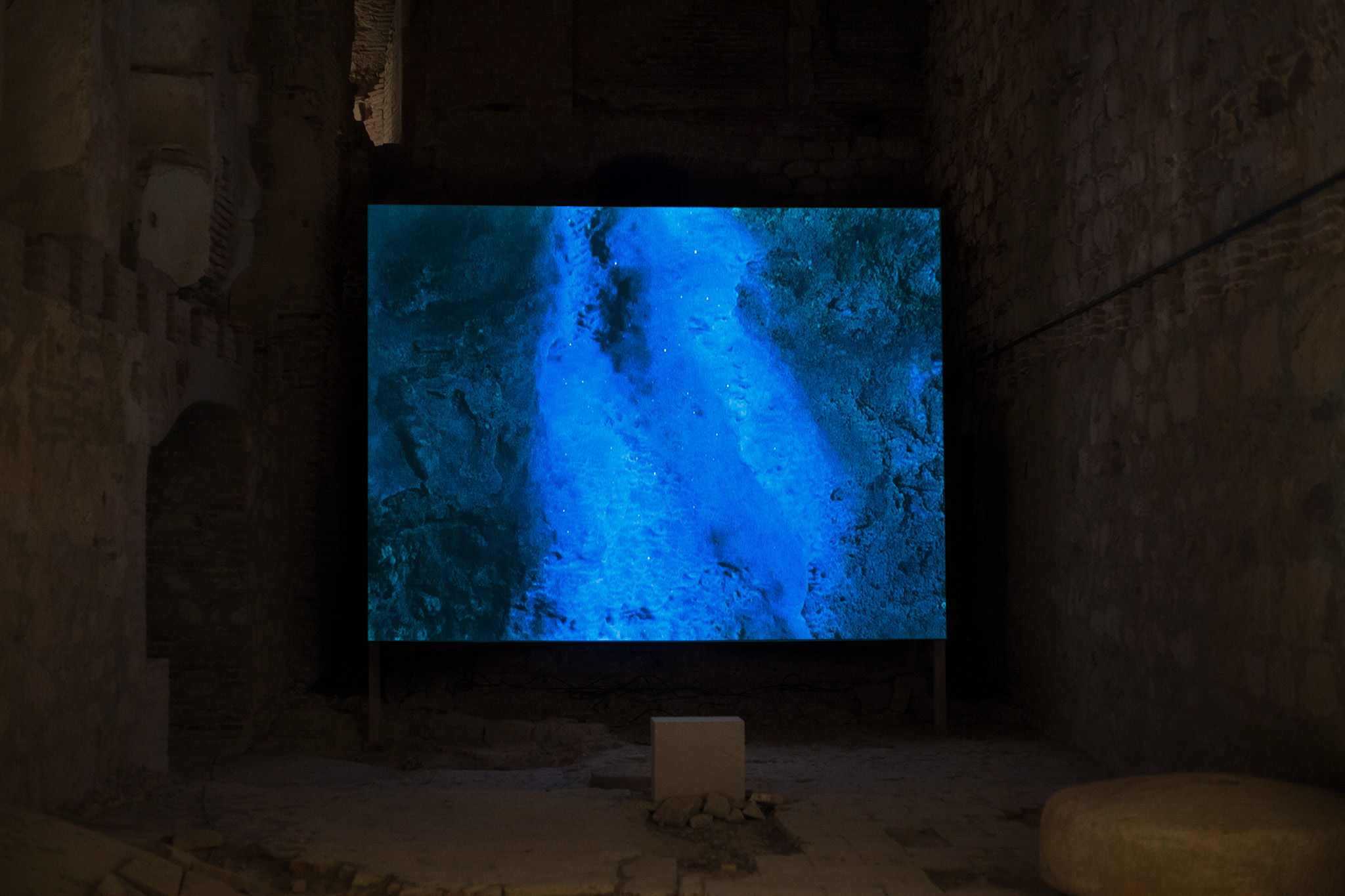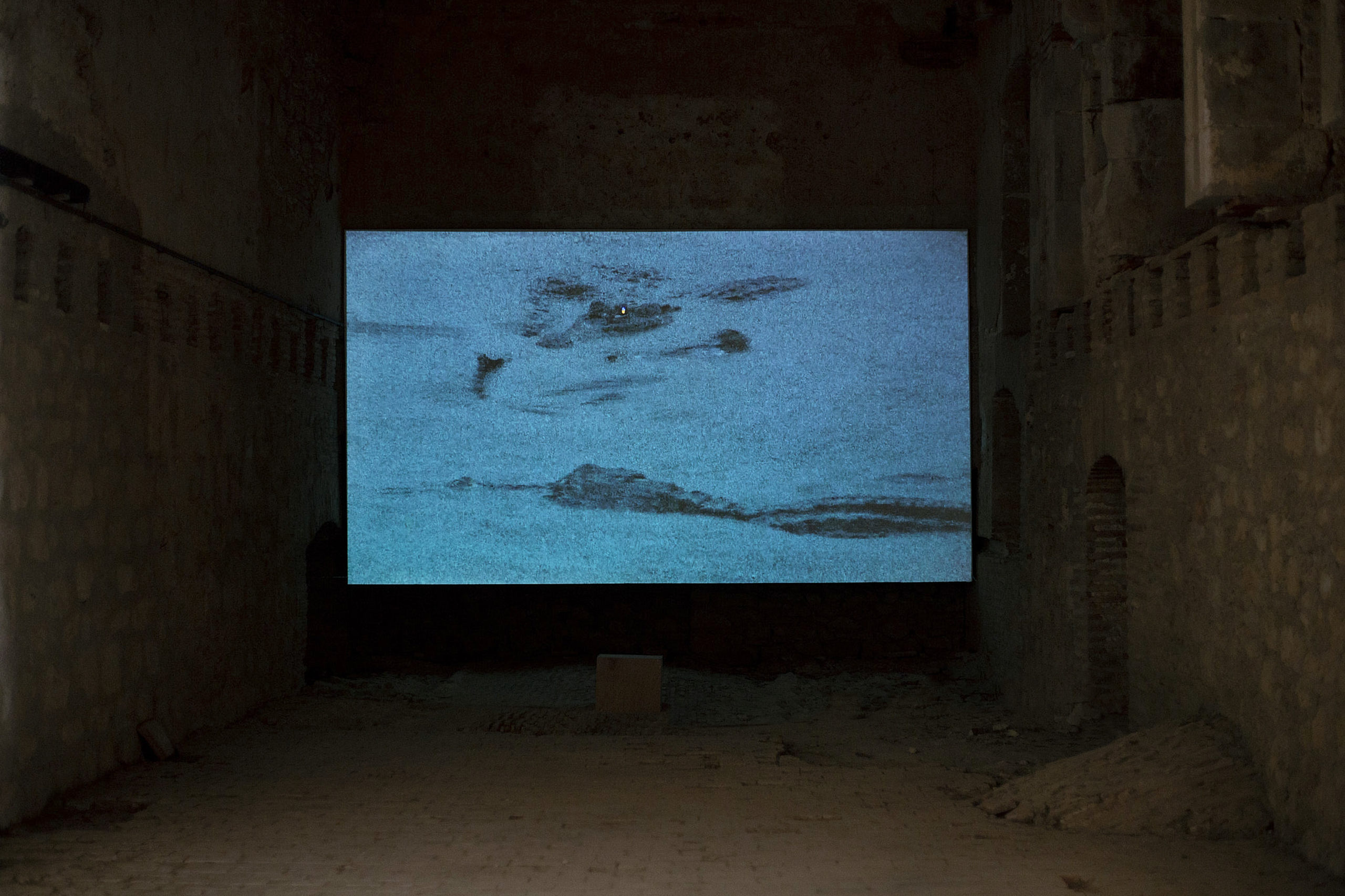 ANNE-CHARLOTTE FINEL | SOL
Hors les murs
27 May 2023 - 17 September 2023
Address : Forteresse de Salses 6600 Salses-le-Château
As part of the artistic program of the Ministry of Culture Mondes Nouveaux, Anne-Charlotte Finel presents SOL, a video exhibition to be discovered from May 27, 2023 at the Forteresse de Salses. 
Created by the artist Anne-Charlotte Finel, SOL is an exhibition created for the fortress of Salses, an imposing military site erected in the 16th century on the Spanish border.
The artist presents two videos evoking a world in peril and in constant mutation, that of the unloved animals, today considered as pests. From the invisible ballet of bats to the glittering iris of reptiles, the artist establishes a dialogue between various species of the animal kingdom.
The first video, entitled Sol, was produced between December 2022 and April 2023 in three distinct locations: the fortress as well as two prehistoric painted caves of the Périgord belonging to the network of the Centre des monuments nationaux, which are the Combarelles cave and the Font de Gaume cave. Following the cycle of the seasons, the artist films bats, from their hibernation to their awakening and reveals underground cavities haunted by these chiropterans.
Emblematic figures of the cinema, from Murnau's Nosferatu in 1922 to the Batman series, bats come to life in the hollow of these prehistoric caves adorned with mammoths, bison, horses and reindeer. The latter seem to move in the darkness like real animated images evoking to the artist the beginnings of cinema. The calcite that forms on the walls of the cavities sparkles and the prehistoric paintings are gradually covered with a starry sky, illuminating the resting place of bats.
The artist creates an imaginary space in which the images shot at the fortress of Salses merge with those made in the heart of the prehistoric caves.
Through a superimposition of images, the artist reveals a dreamlike world populated by bats, silent guardians of the fortress.
Echoing this first video, the artist presents Passengers, a second film shot in Florida in an alligator farm. The floating bodies of these reptiles disappear into the swampy water, revealing fragmented bodies where tails, necks and snouts intertwine in the darkness. Under the gaze of the camera, the pupils of these farmed reptiles are reflected in the lens of the device, transforming them into creatures as hypnotizing as they are terrifying.
The soundtrack of these two films is produced by the electronic music composer Voiski, a regular collaborator of the artist. Founder of the Super 95 label, this producer distils in his work melodies as lyrical as hypnotic. Between art objects and musical works, his creations intensify the texture of Anne-Charlotte Finel's images.
Photo Sarah Jacques
Press release (PDF)
Exhibition's artists >