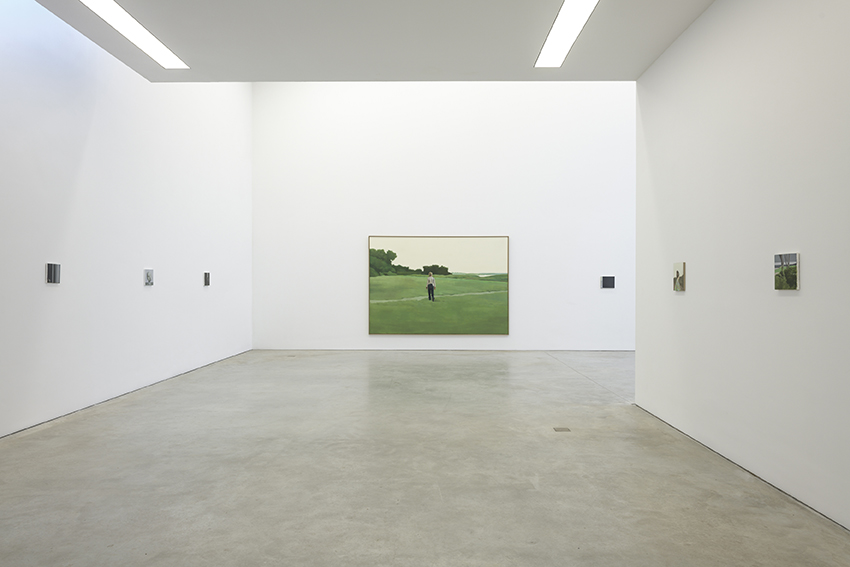 TIM EITEL | Resident
Hors les murs
8 March 2018 - 10 June 2018
Address : Kasteel Wijlre | Kerkpad 1, 6321 PX Wijlre, the Netherlands
Kasteel Wijlre estate presents the first solo exhibition in the Netherlands by visual artist Tim Eitel (1971, Leonberg (DE)). Over the past fifteen years, Tim Eitel has given a new impetus to painting in the contemporary art world.
Tim Eitel's work balances figurative painting with a conceptual approach often discretely recording inconspicuous ac- tions, situations, or objects from everyday life.
The exhibition in the Hedge House appears to have emerged from Tim Eitel's long stay at the country estate. The landscape, the garden, the visitors, the residents, and the art pavilion coincide with the often tranquil scenes of his work. However, prolonged viewing of his work discloses his ability to transport the viewer to another place and another time, thus putting forward new realities.
The project is part of Kasteel Wijlre estate's multi-annual programme Binnen/Buiten (Inside/Outside) and is financially supported by the Mondriaan Fund.
Vernissage : 04/03/2018 3:00 pm
Exhibition's artists >