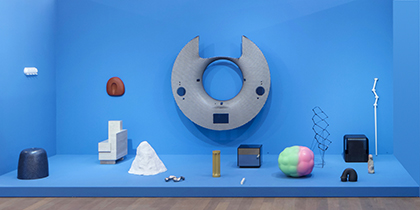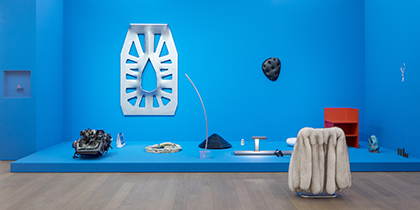 THOMAS GRÜNFLED | Quiz 2 – sur une idée de Robert Stadler
Hors les murs
20 February 2016 - 22 May 2016
Address : Mudam Luxembourg - Musée d'Art Moderne Grand Duc Jean | PARK DRAI EECHELEN 3, L-1499 LUXEMBOURG
In 2013, the City of Nancy gave carte blanche to the designer Robert Stadler. He joined Alexis Vaillant, then curator at the CAPC Contemporary Art Museum in Bordeaux, to curate an exhibition made of unrecognisable objects and titled Quiz, based on an idea by Robert Stadler. In this exhibition, the selected objects overshot the usual formulas "art or design?" / "art and design?". While resisting the classical typologies of traditional sculpture, product or furniture, they make palpable the gradual dissipation of divisions between contemporary art and design.
Two years later, Mudam Luxembourg proposed Robert Stadler and Alexis Vaillant to imagine a sequel to this exhibition. They decided to bring together some emblematic works of Nancy's QUIZ exhibition, and to combine them with some ambivalent "things". These things are ambivalent since they have as much assumed the dissolution of the border between art and design in progress since the 1960s as they are revealing the paradoxical persistence of art and design as autonomous hubs of activity. Art and Design are two domains that see emerge, each in their own way, things and ideas that feed on each other without ever amalgamating.
On the occasion of this exhibition, Robert Stadler and Alexis Vaillant brought together thirty texts in a digest entitled On Things as Ideas. Written between 1790 and today, these texts published in English address the economic, cultural and philosophical aspects of the "thingness of the thing".
Photos: Eric Chenal
Vernissage : 19/02/2016 6:00 pm
Curator : Robert Stadler, Alexis Vaillant
Exhibition's artists >