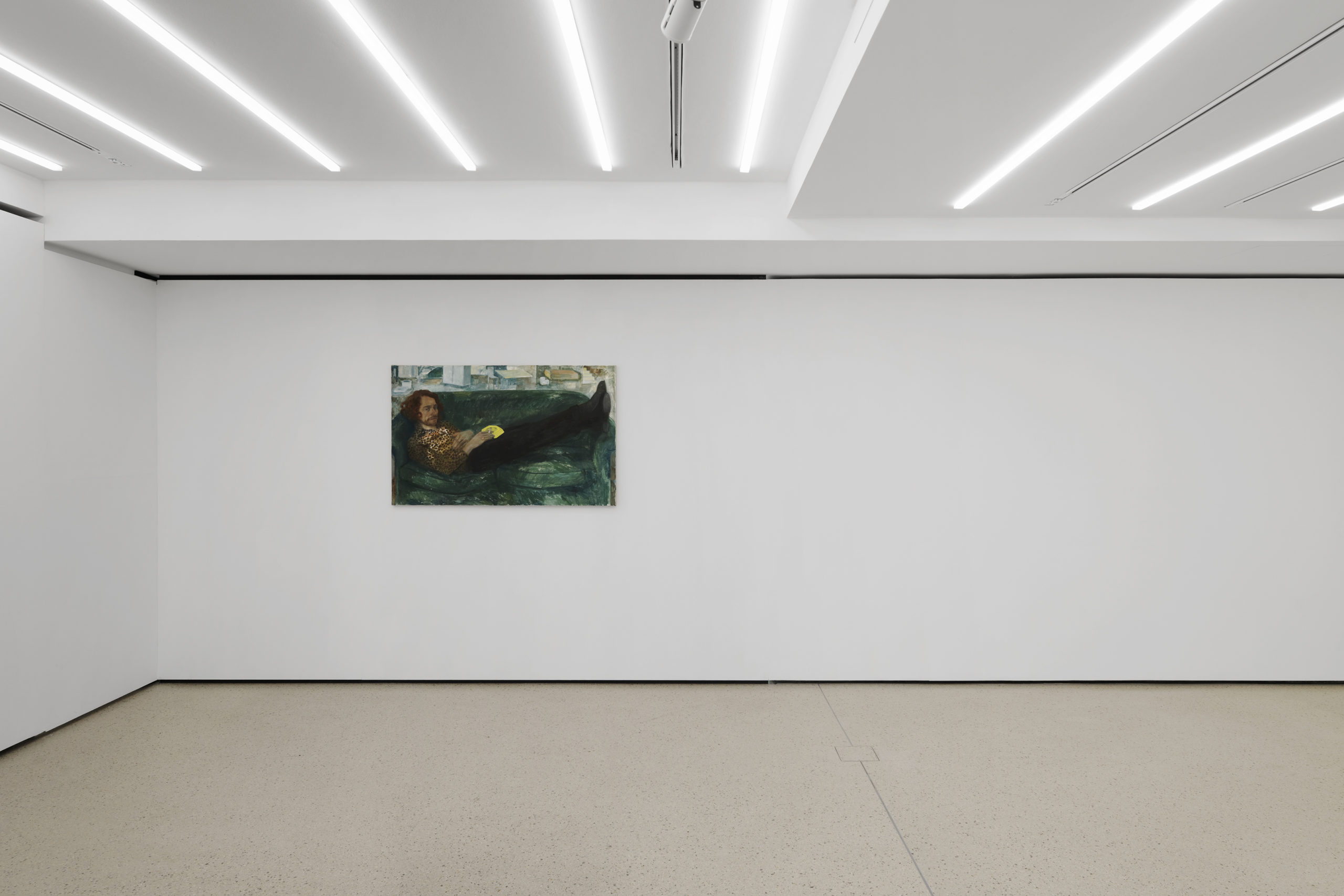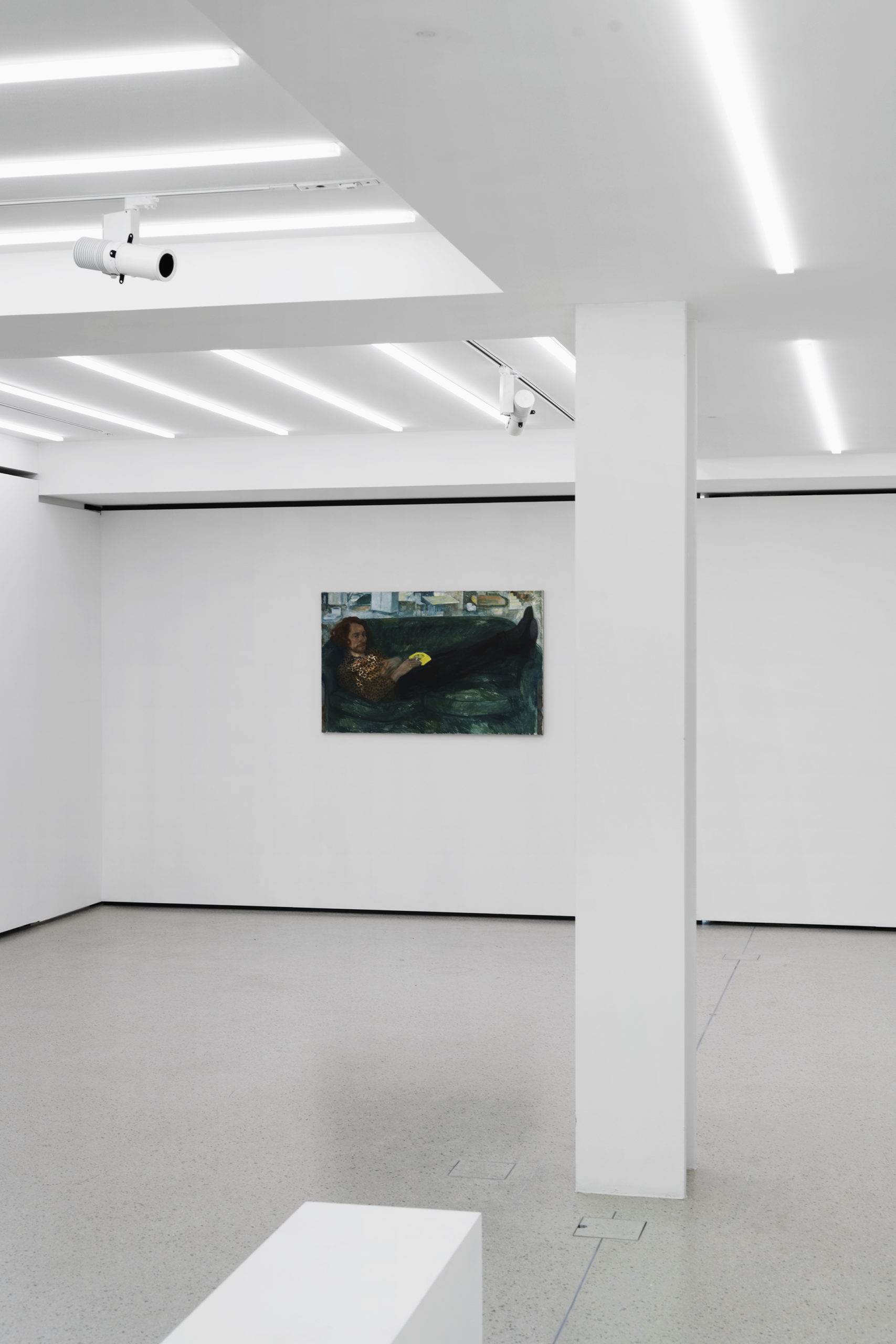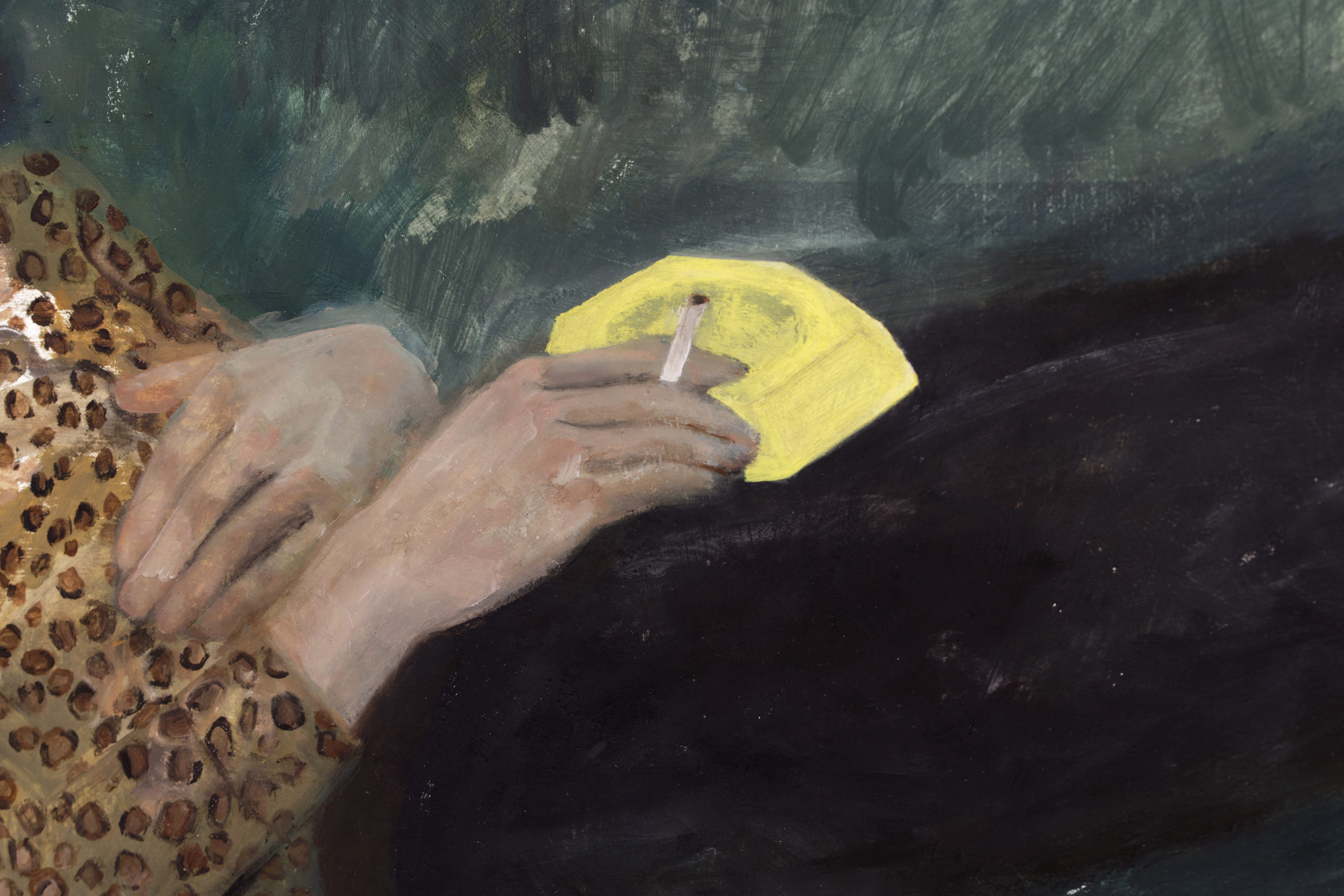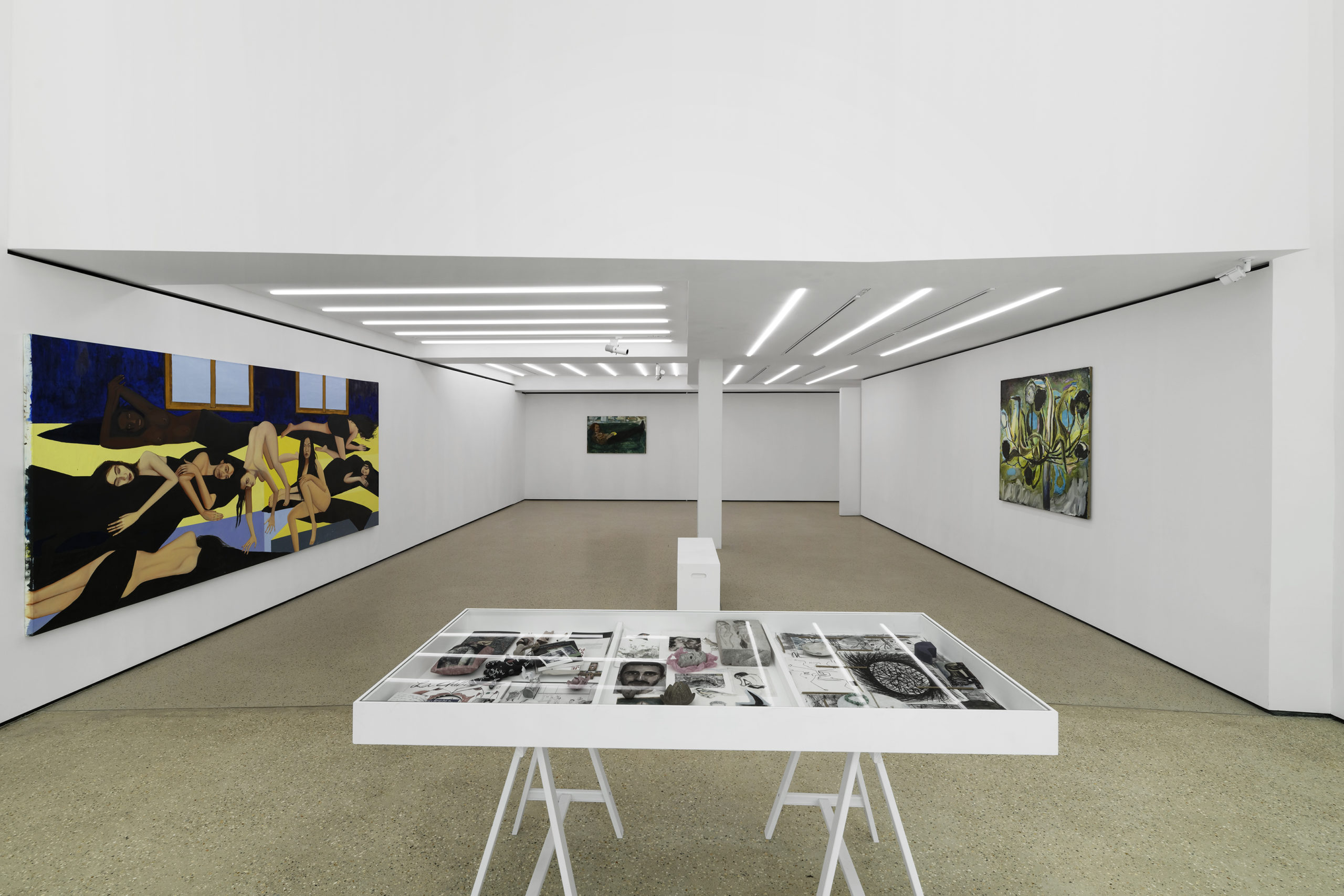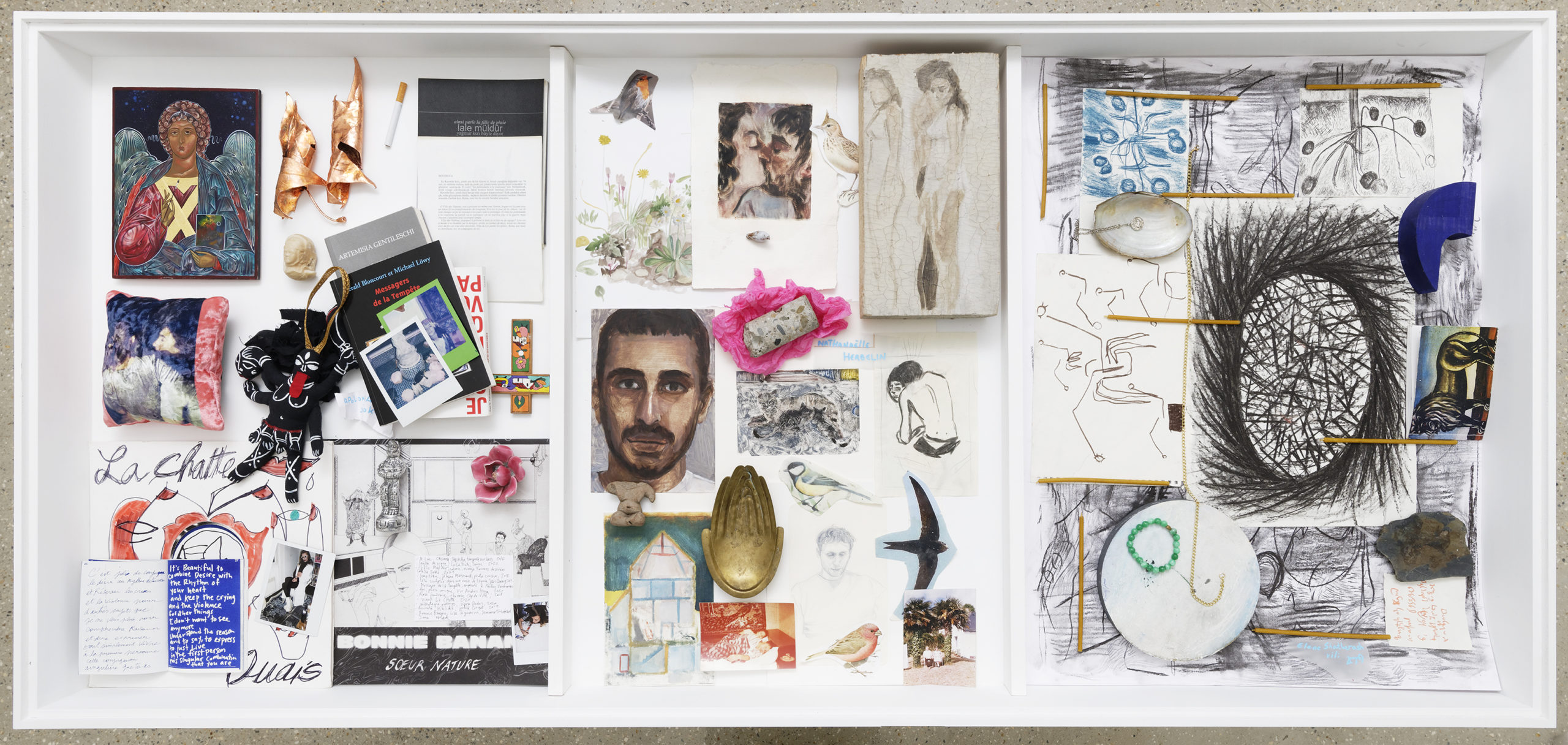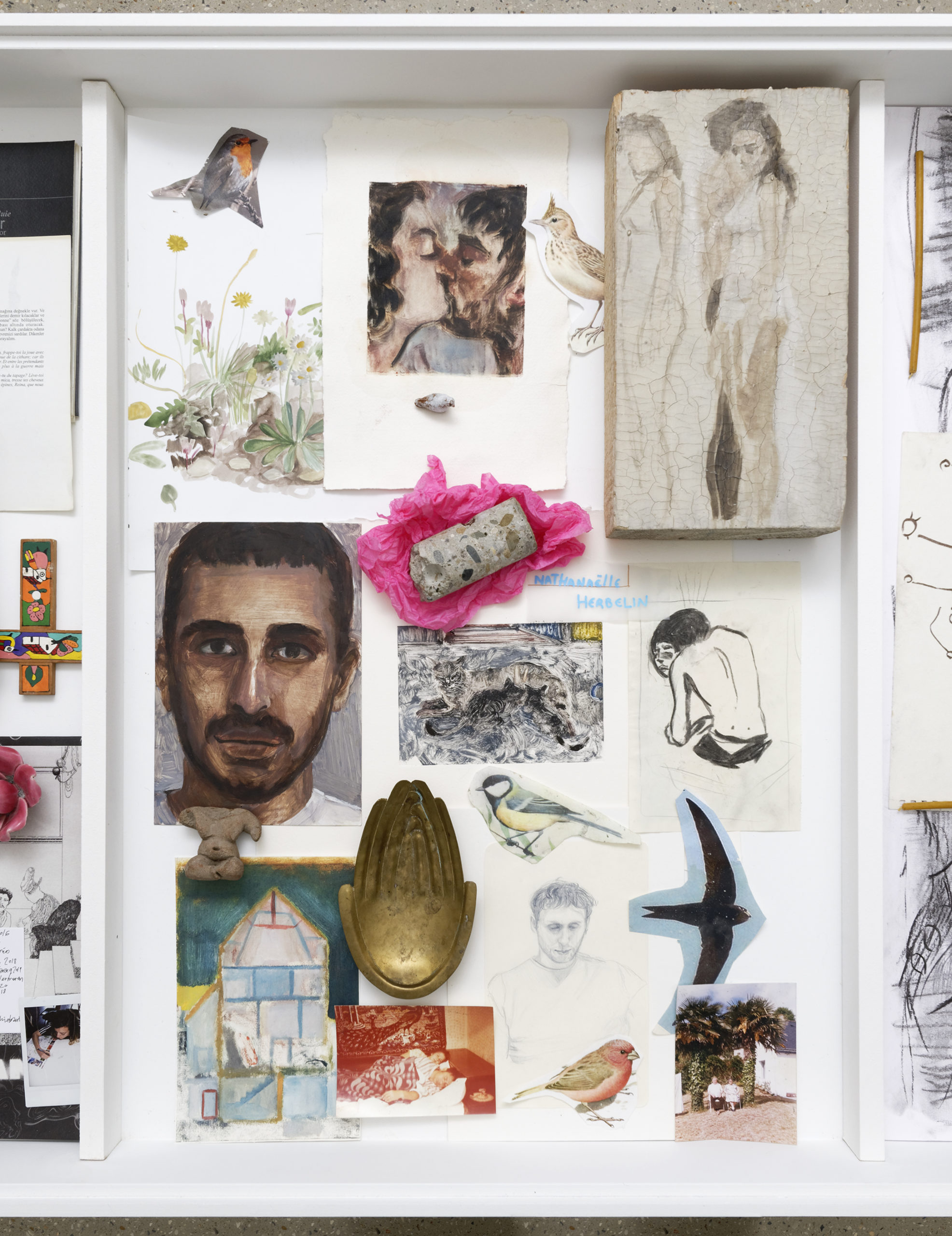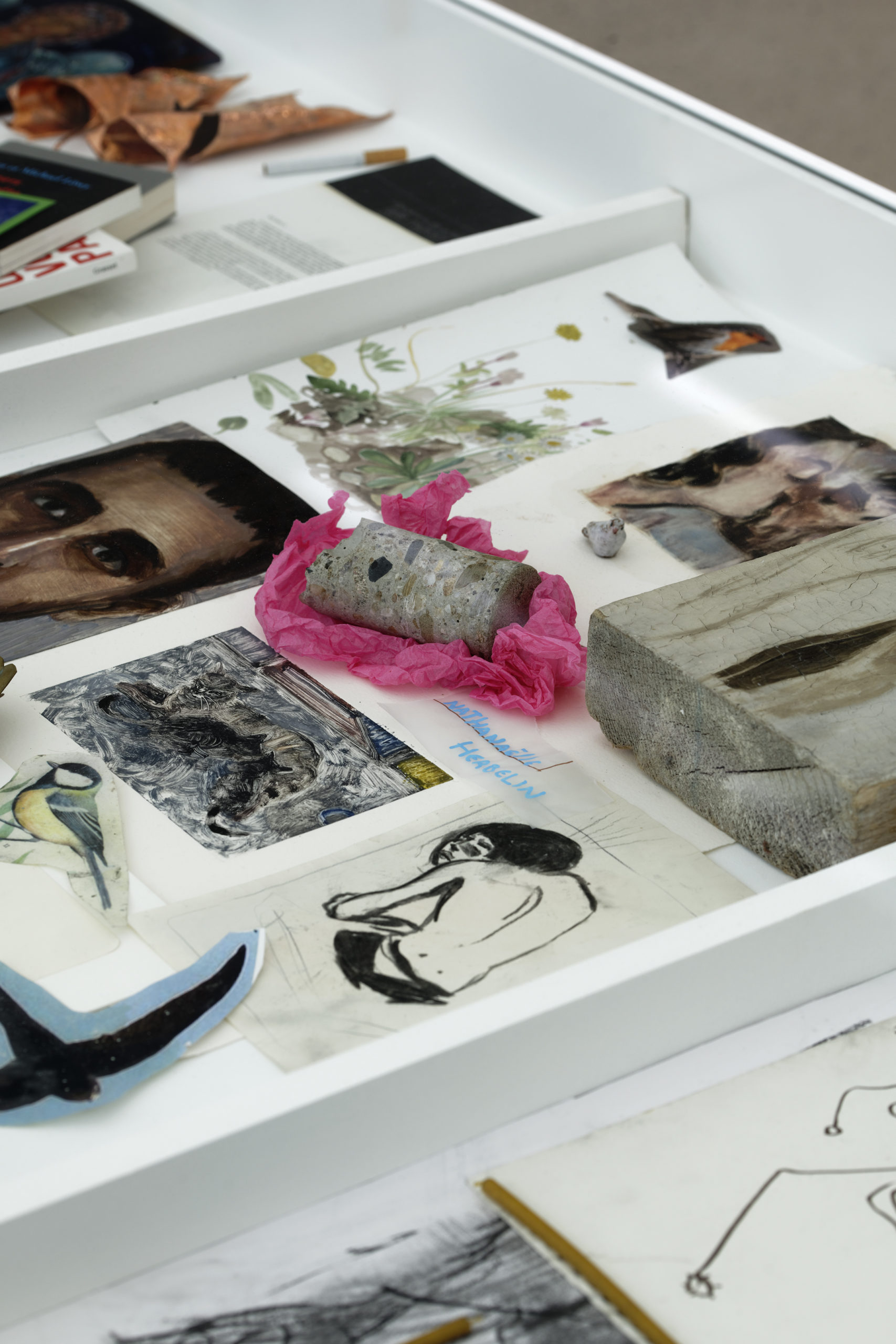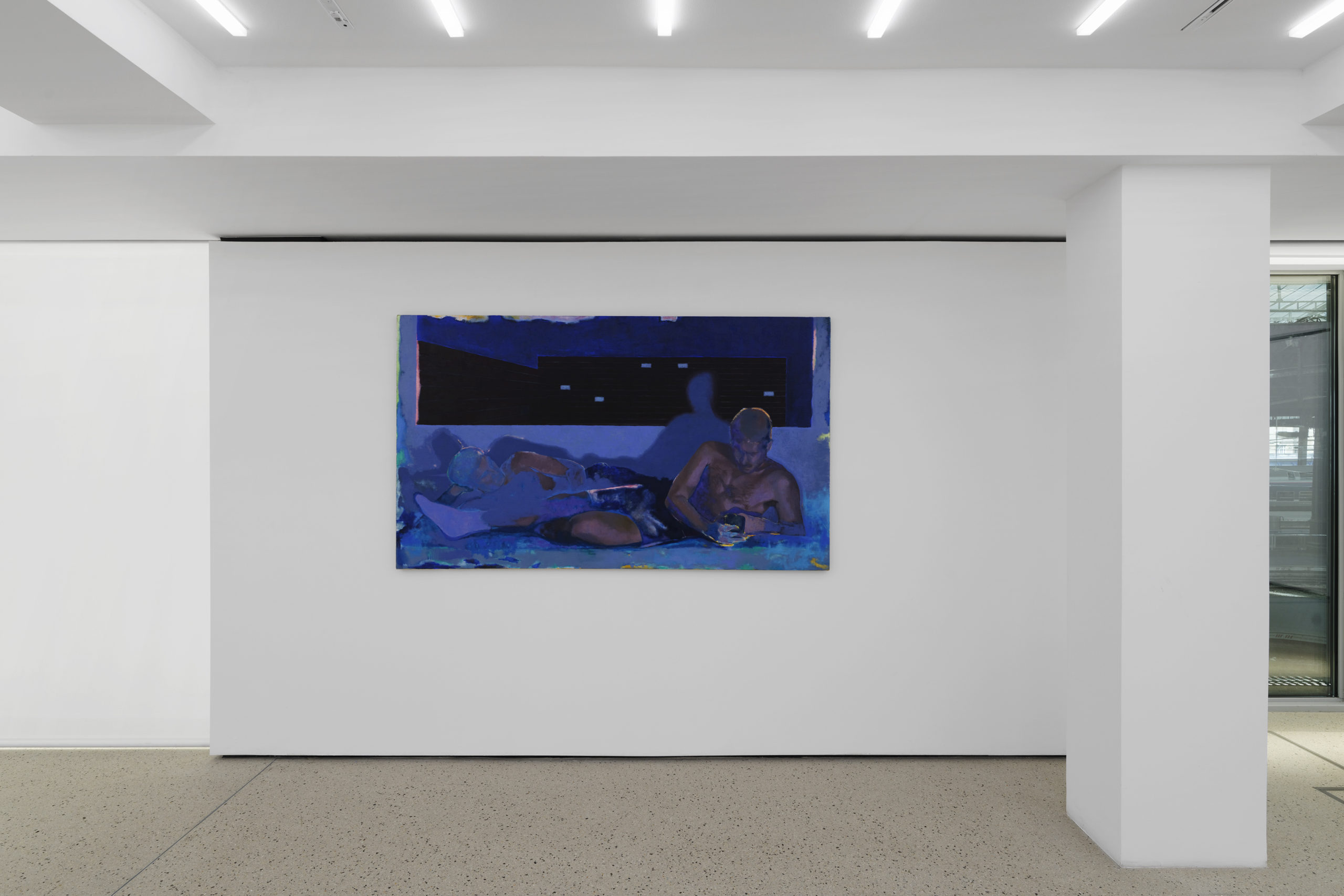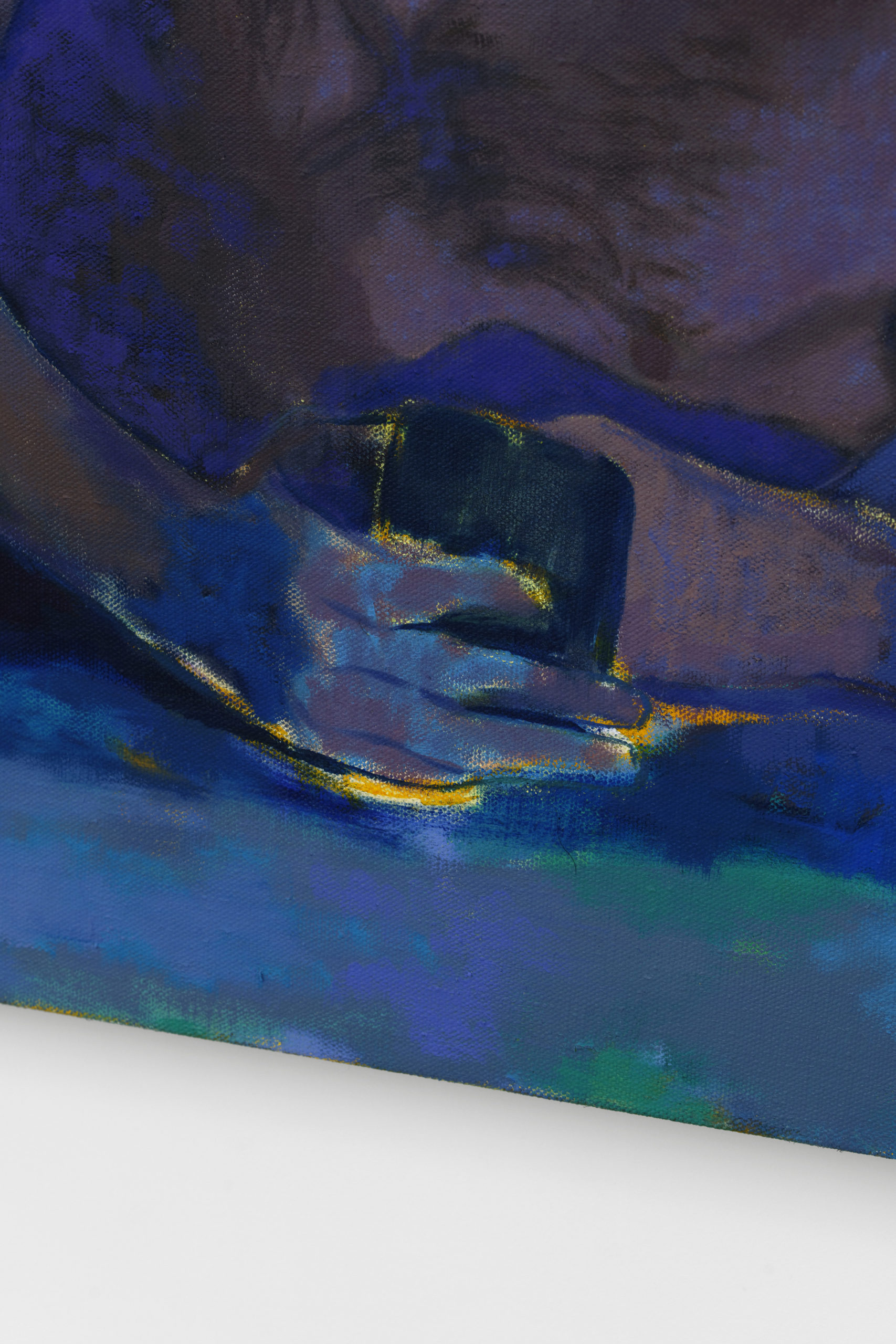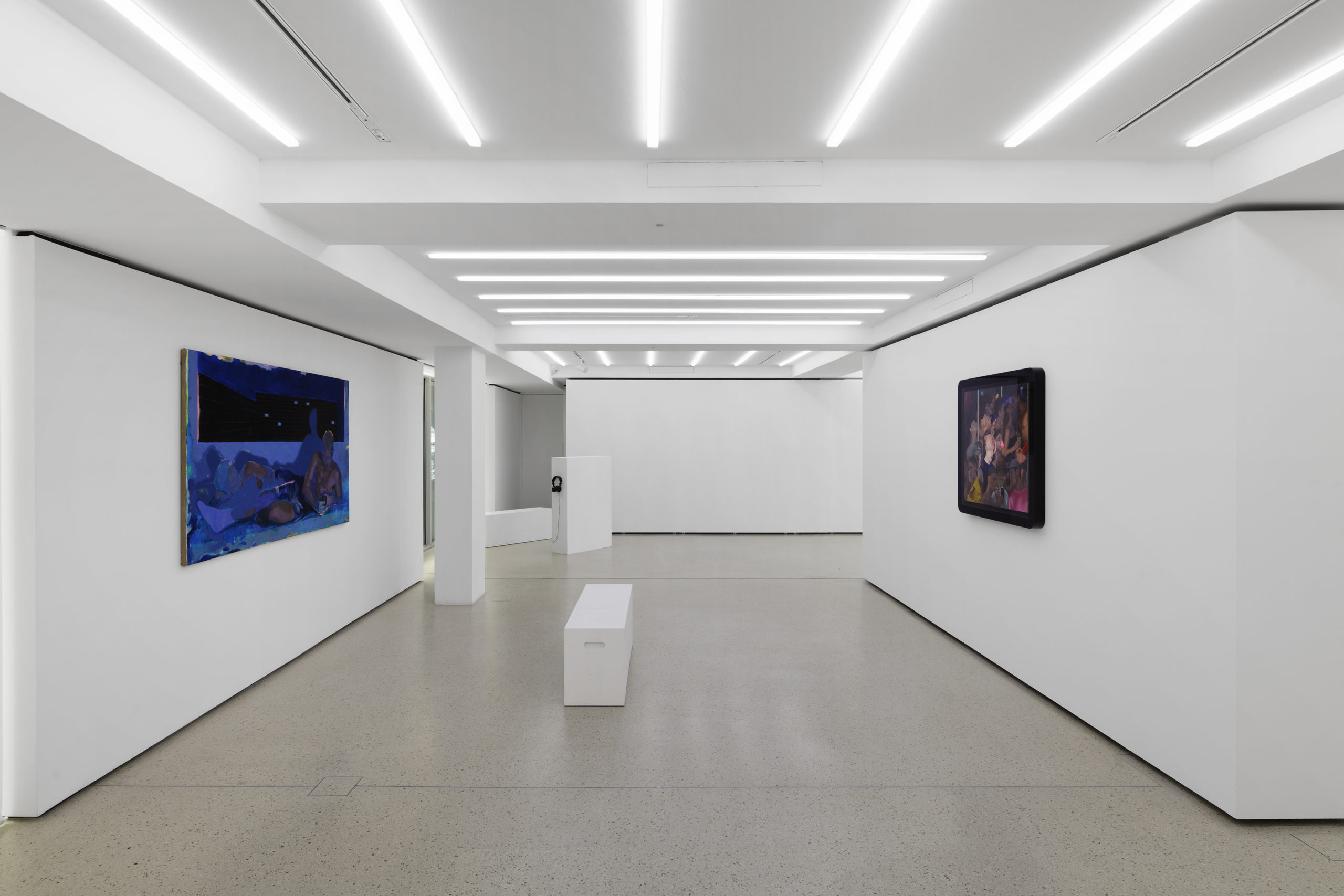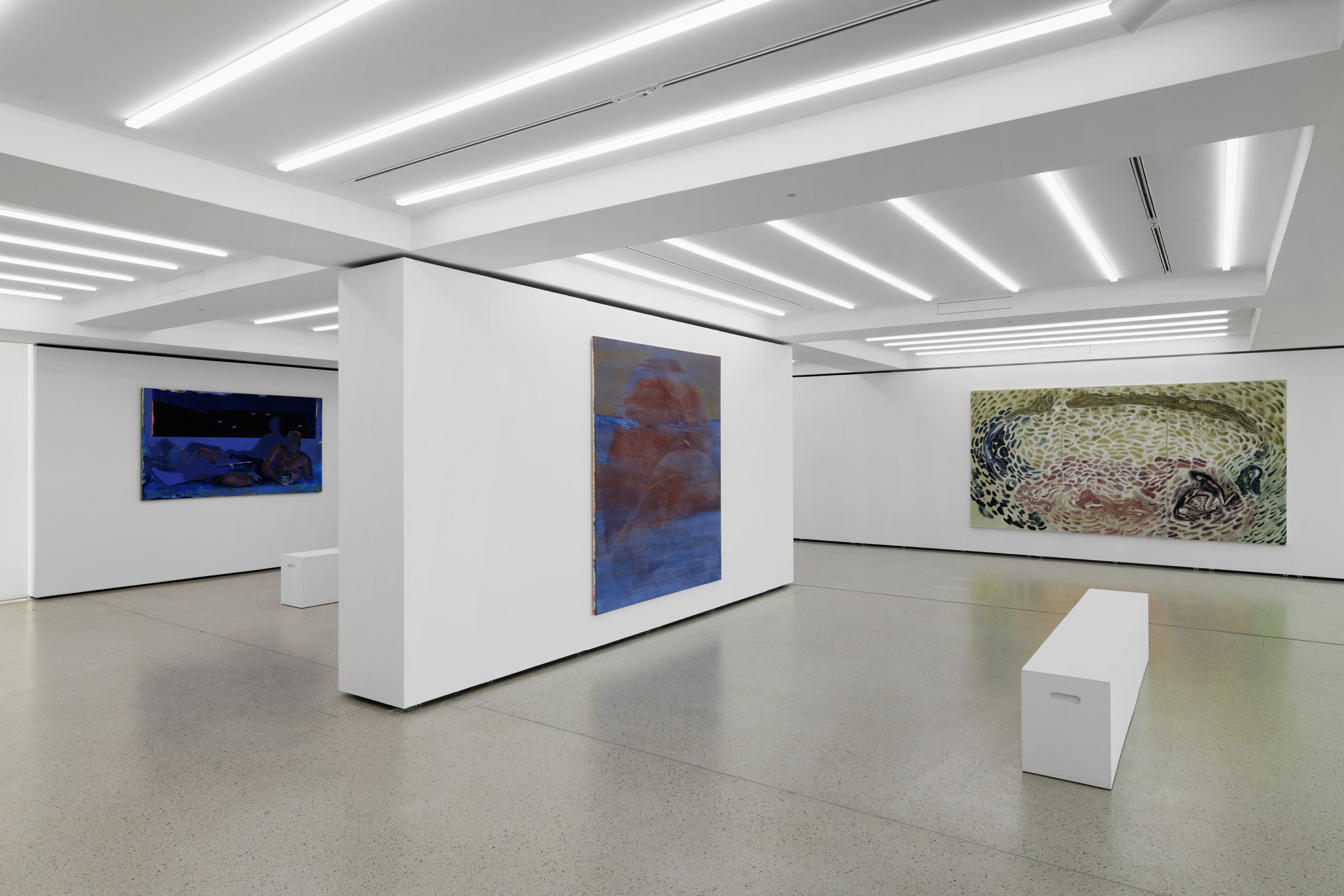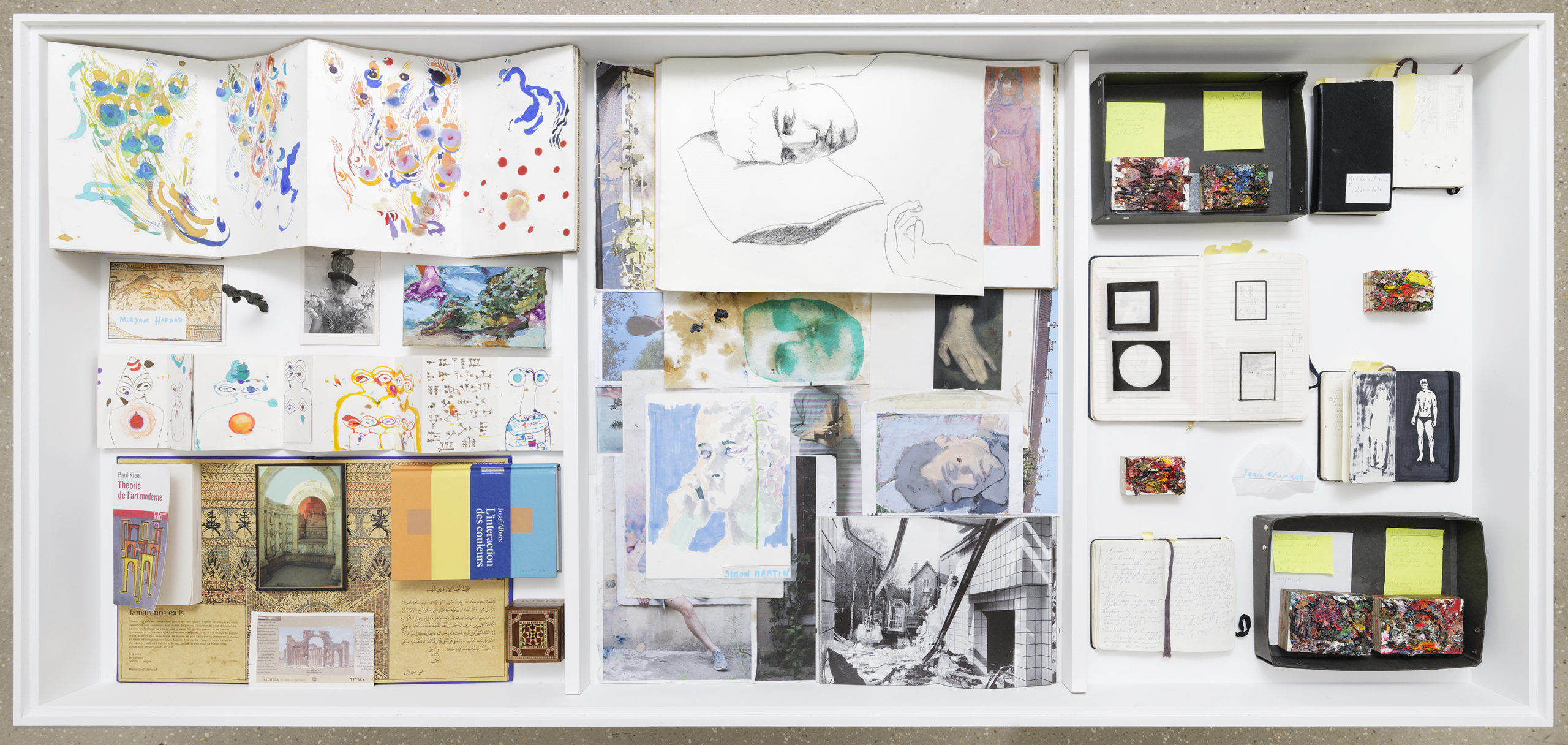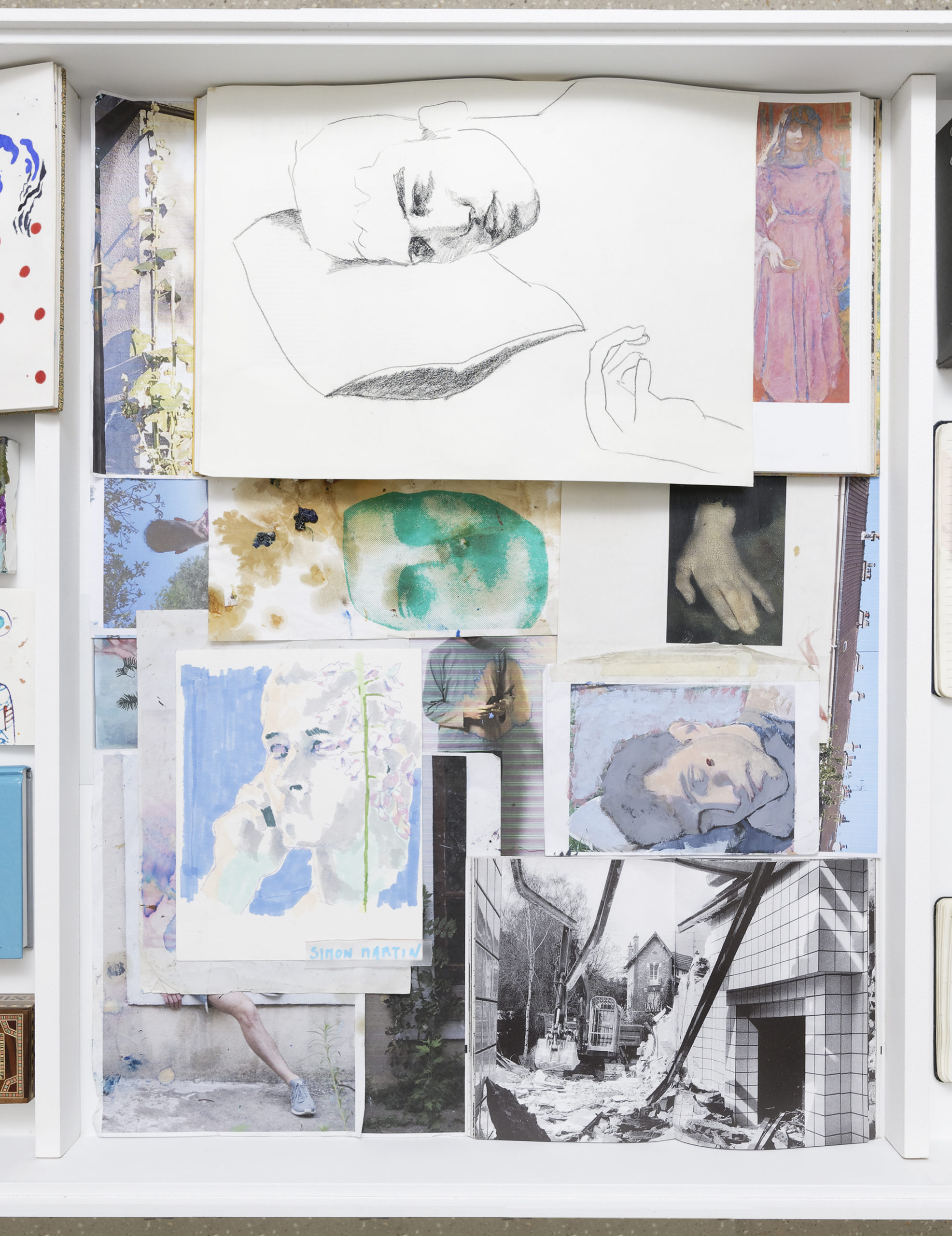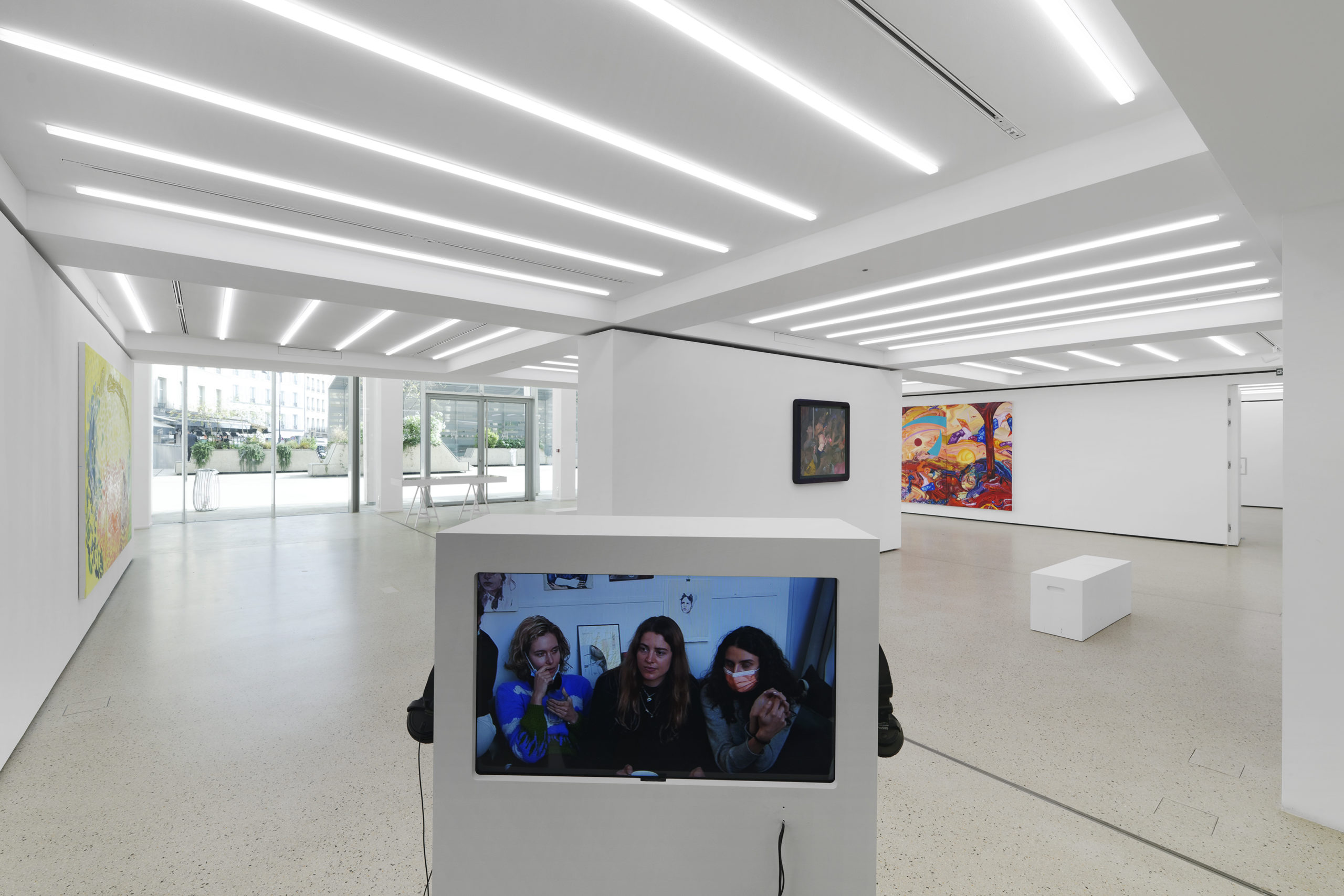 NATHANAËLLE HERBELIN, SIMON MARTIN | Entre tes yeux et les images que j'y vois *
Hors les murs
12 April 2022 - 28 May 2022
Address : Fondation Pernod Ricard, 1 cours Paul Ricard, 75008 Paris
"A group of artists who look at each other and talk to each other is an ongoing phenomenon. What gave us the desire to bring these eight painters together, and to continue a series of exhibitions initiated in 2019, is to question the way in which forms are created today, not only in the solitude of the studio, but also through looks, words or affinities. They have in common a practice of painting where images have their place. In their canvases, they assume their emotions and their pleasures, their desires and their claims, carried by a humanity devoid of cynicism. What binds them together is also their shared life, the organic and fluid relationships they have with each other. They are a portrait of a generation.
With each other, next to each other, their works are first of all diverse. Jean Claracq paints the contemporary world in the format of medieval illuminations, mixing images of history and bodies of today. Miryam Haddad's paintings are a plunge into matter and colour. Her images emerge gradually, like tales that resonate with the violence of the world as it is. Cecilia Granara paints the love of imaginary bodies in chimerical scenes with bright colours that are a commitment to the representation of women. With her images of everyday life, Nathanaëlle Herbelin shows intimate bodies and political landscapes made on the spot or from her memory, paintings with a contemporary and timeless tone. By posing those he loves, by representing immobile, often languid figures, Simon Martin conducts research on colour and pigments. He uses the strength of light tones, and plays with the revelation of forms in a painting of nuance. Bunch of legs, disarticulated arms, humanoid pizzas and doughnut buoys… Madeleine Roger-Lacan's acidulous universe invites you to be carried away by dreams and fantasies. Using pigments, binders and materials that she prepares with care, Christine Safa paints the light of her childhood in Lebanon, images that she transforms into landscapes and mythical bodies. In an atmosphere of melancholy, Elene Shatberashvili paints silent individuals and communities. These are images of memory populated by solitudes. Finally, Apolonia Sokol's painting is driven by the struggle against all kinds of discrimination. The rigour of her compositions translates the power of the messages she carries.
In the flood of images that surrounds us, we offer visitors a suspended moment, a singular and concentrated experience of these paintings, a face to face encounter with their painting. We have decided to show only one painting by each artist, the one we have considered as emblematic at this moment in their career, in their emerging maturity. A collection of notebooks, drawings, notes, studio photographs and video images completes the perception we want to give of these artists. Some of their personal libraries also reflect their mental landscapes."
*The title is a quote from Paul Eluard's collection "Les Yeux fertiles".
Photo : Aurélien Mole
Curator : Anaël Pigeat et Sophie Vigourous
Exhibition's artists >
Exhibition's artworks