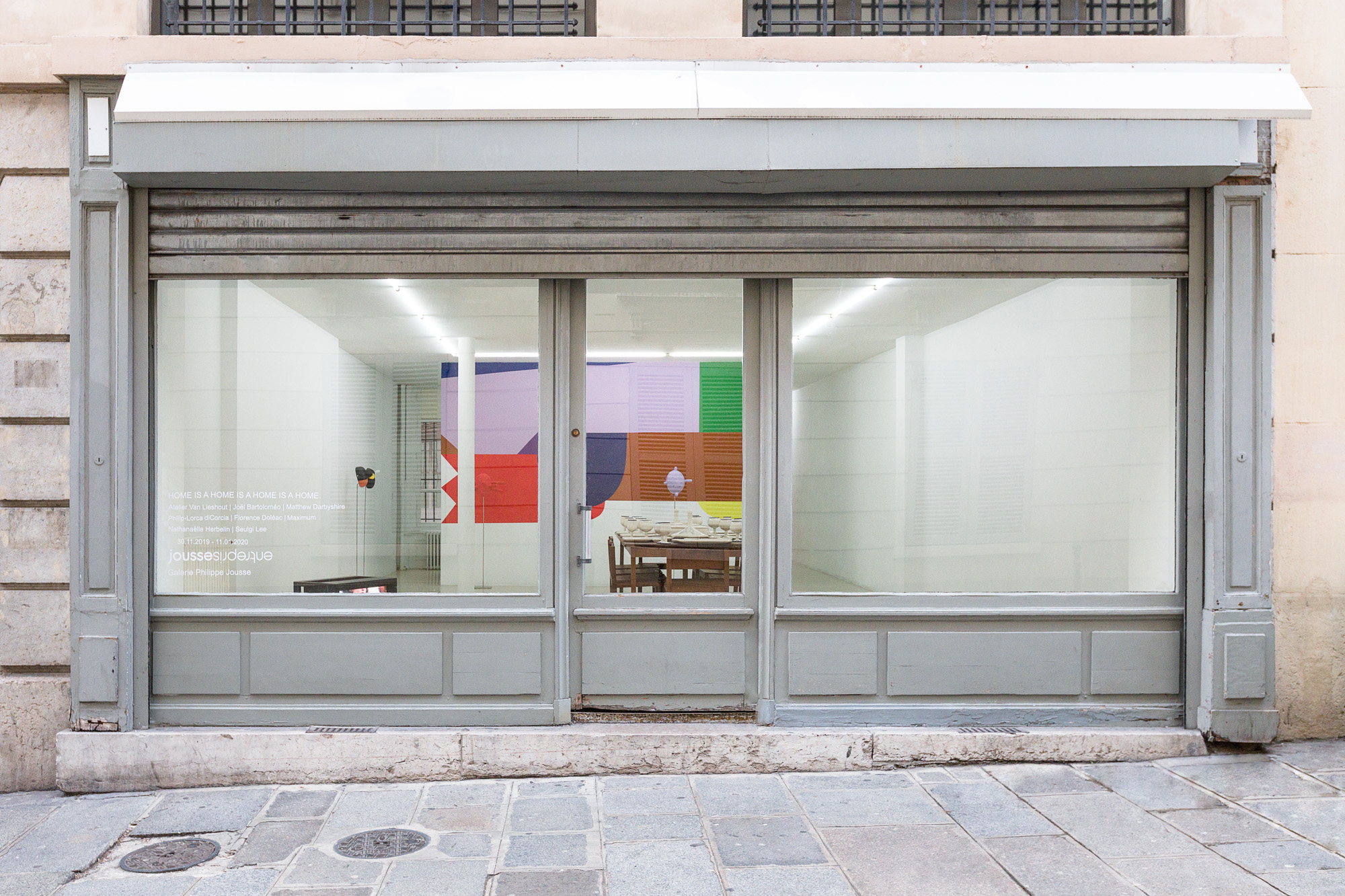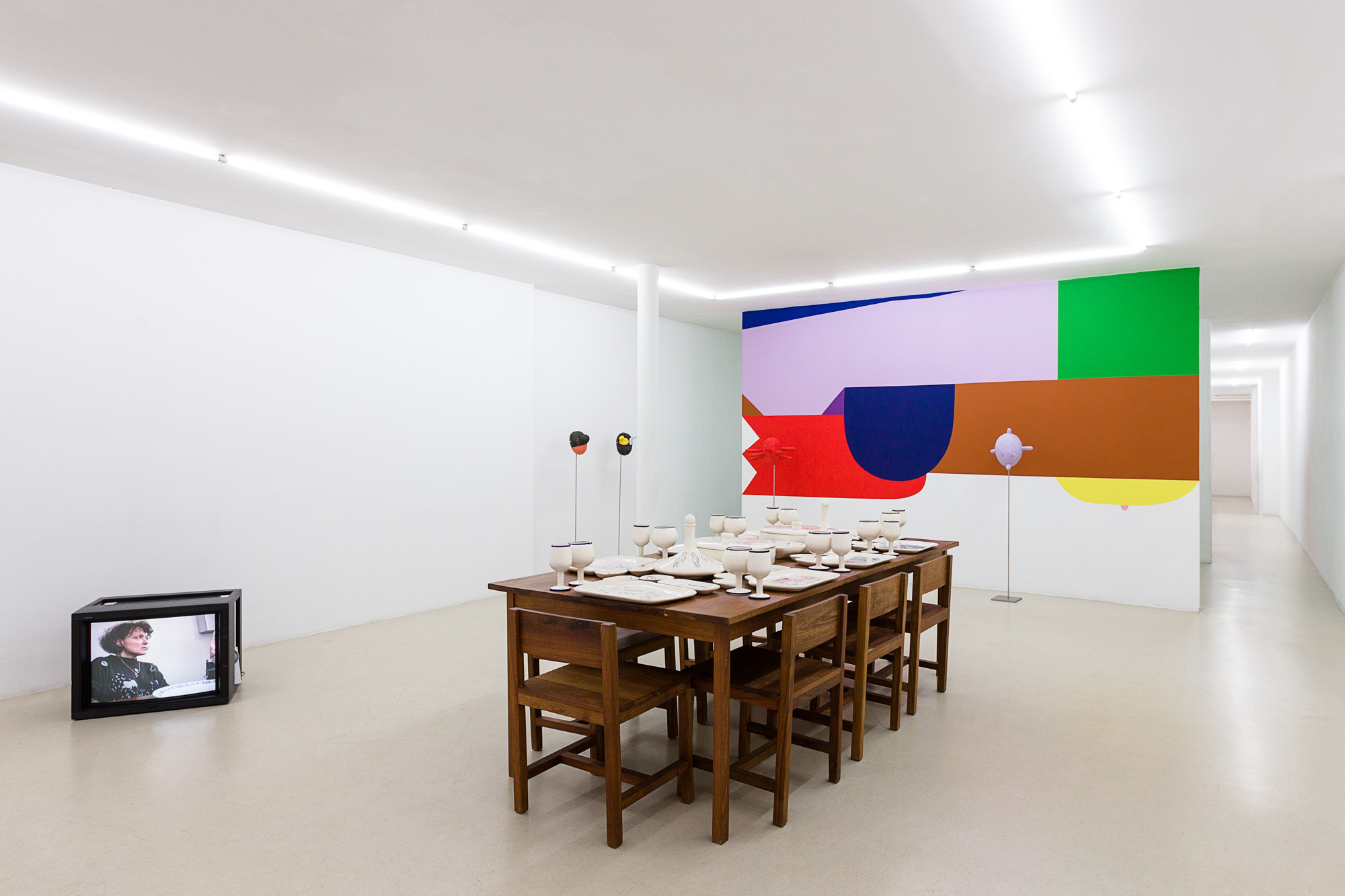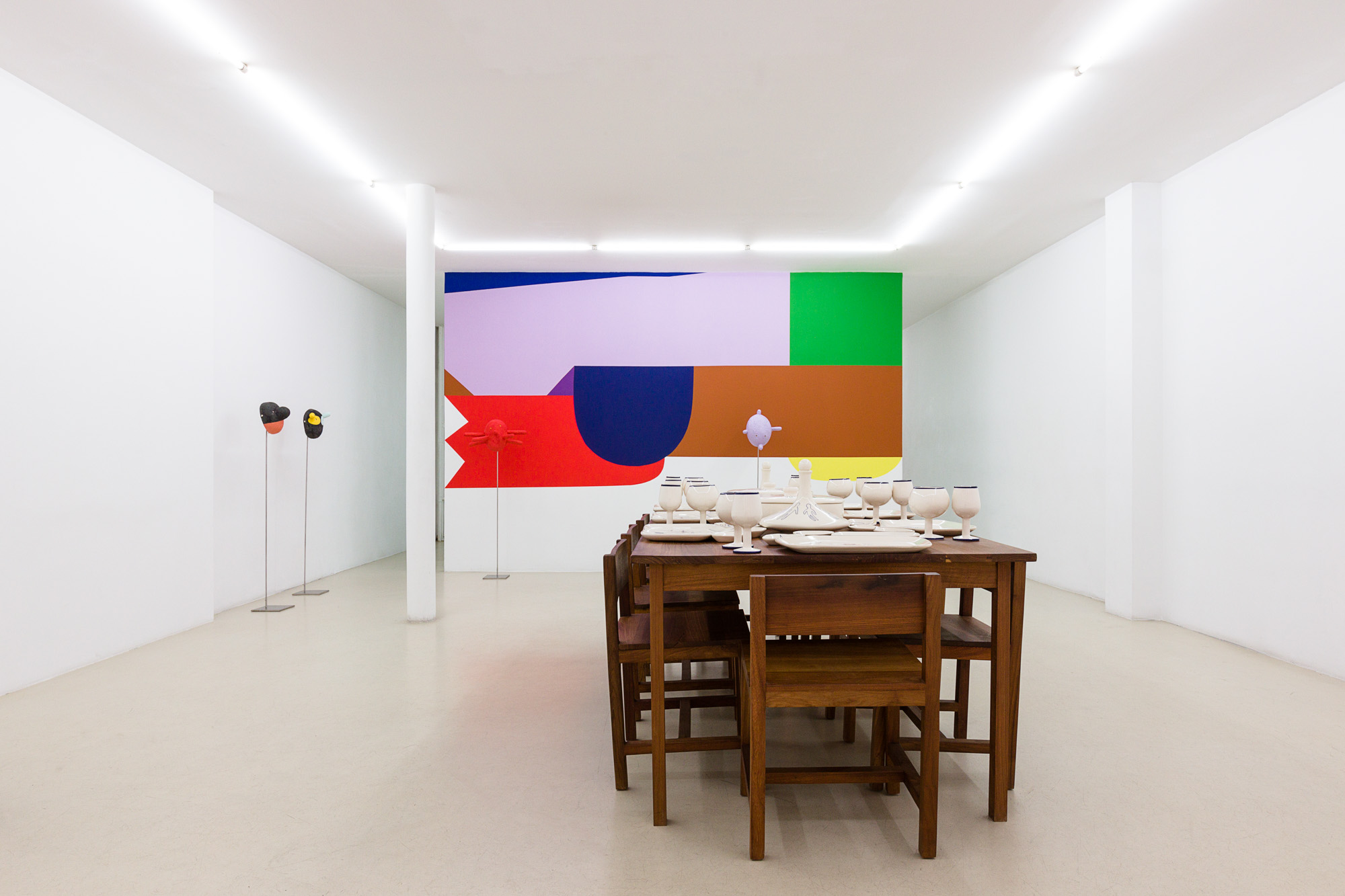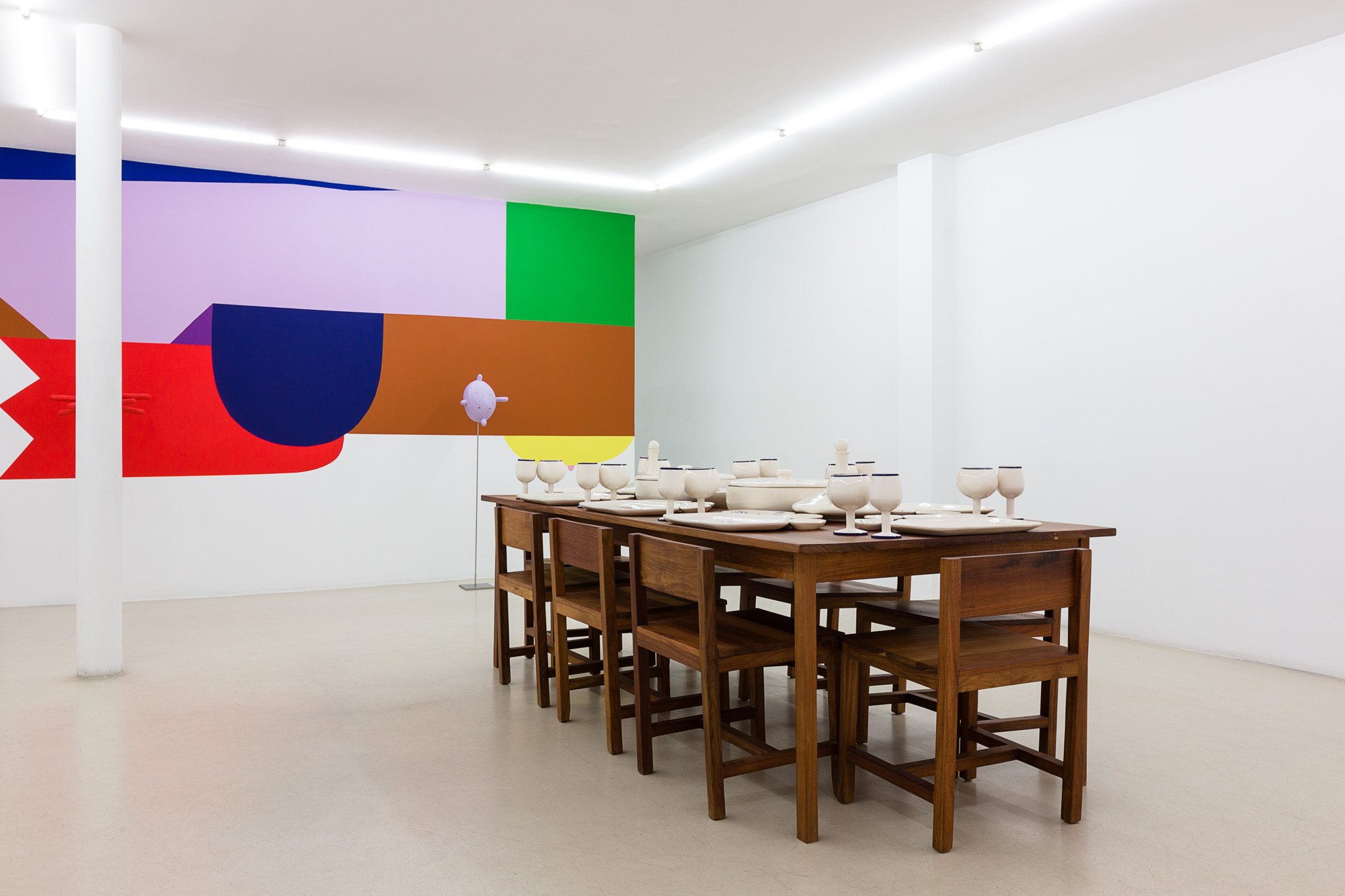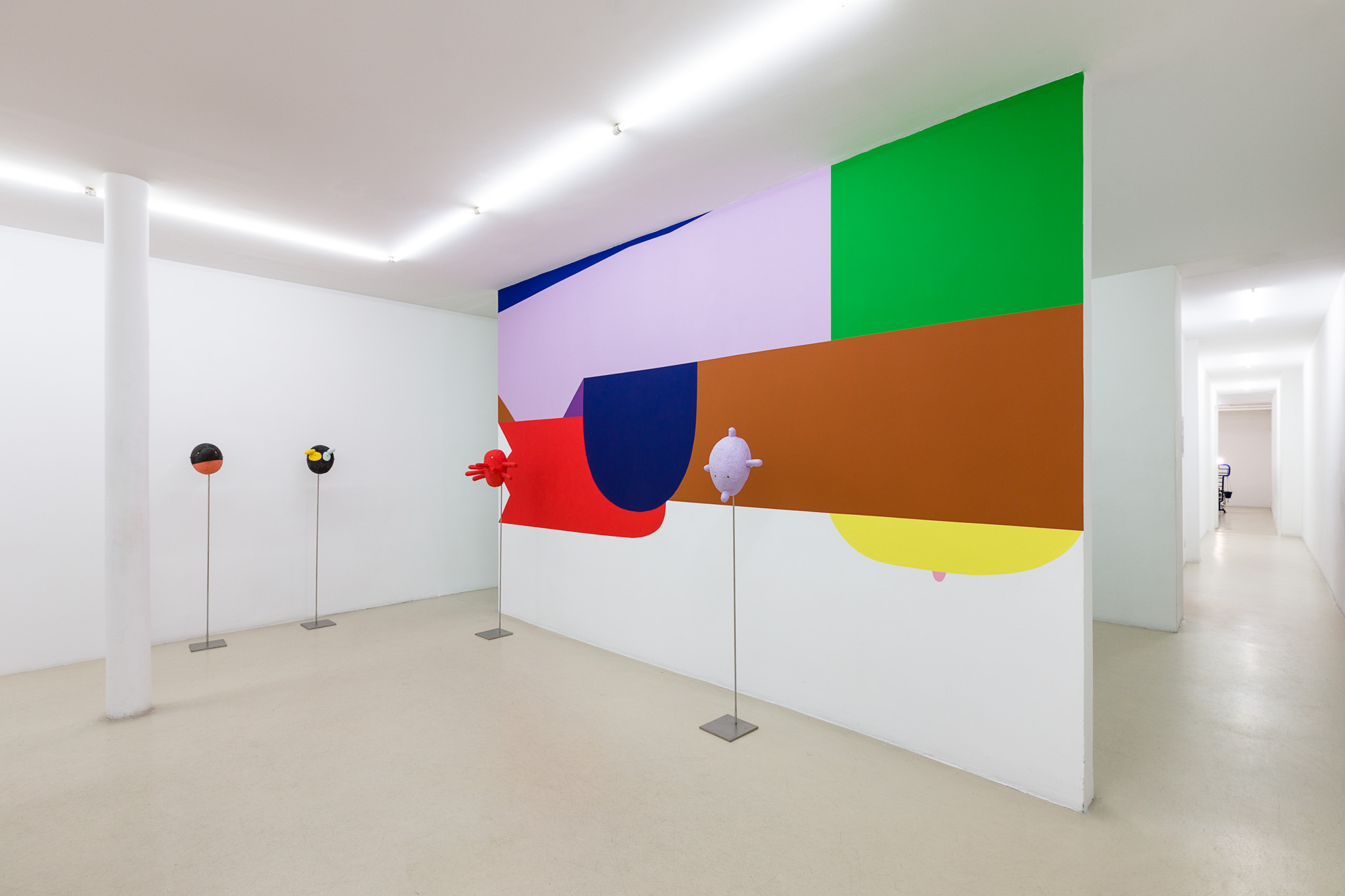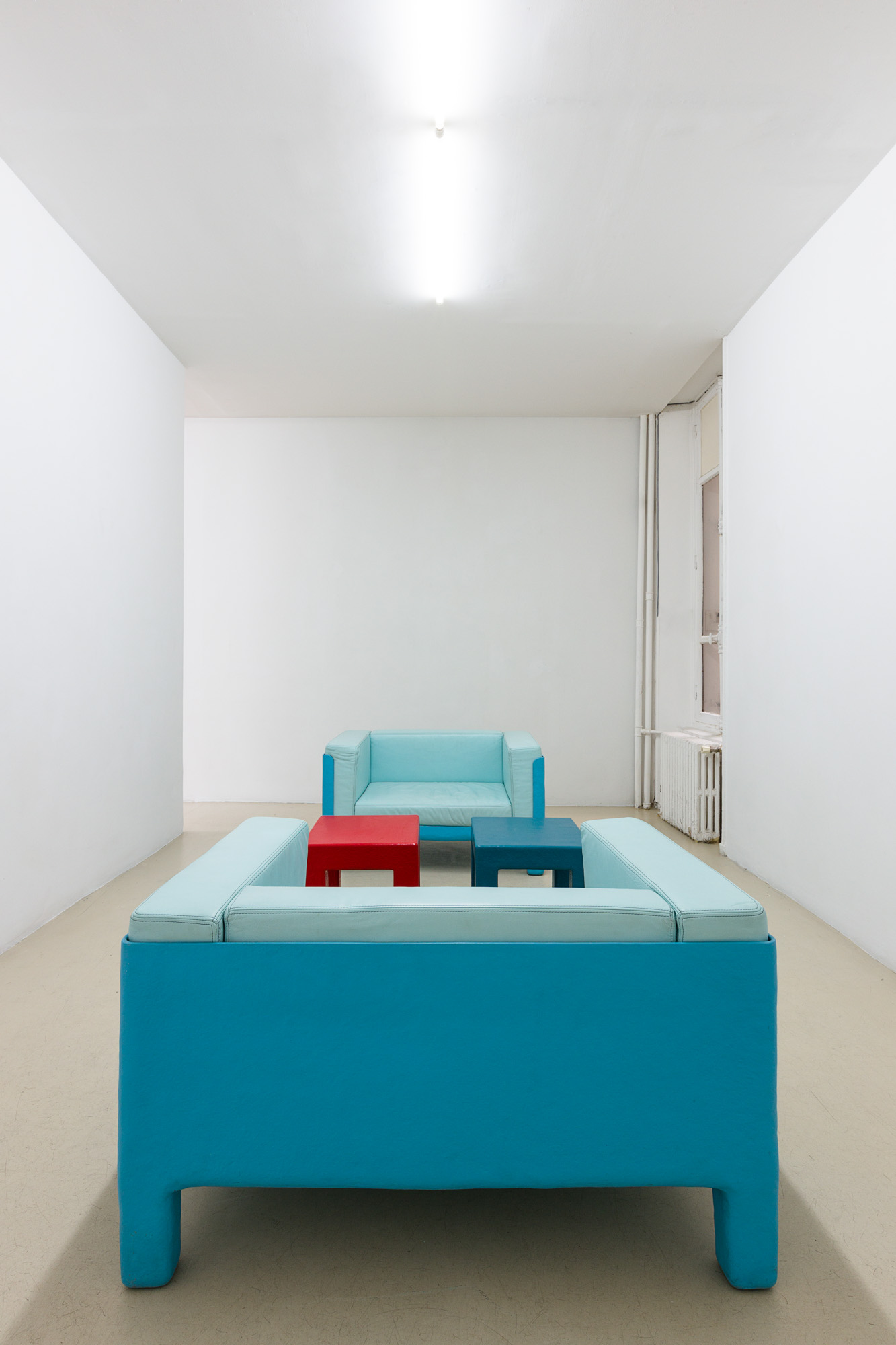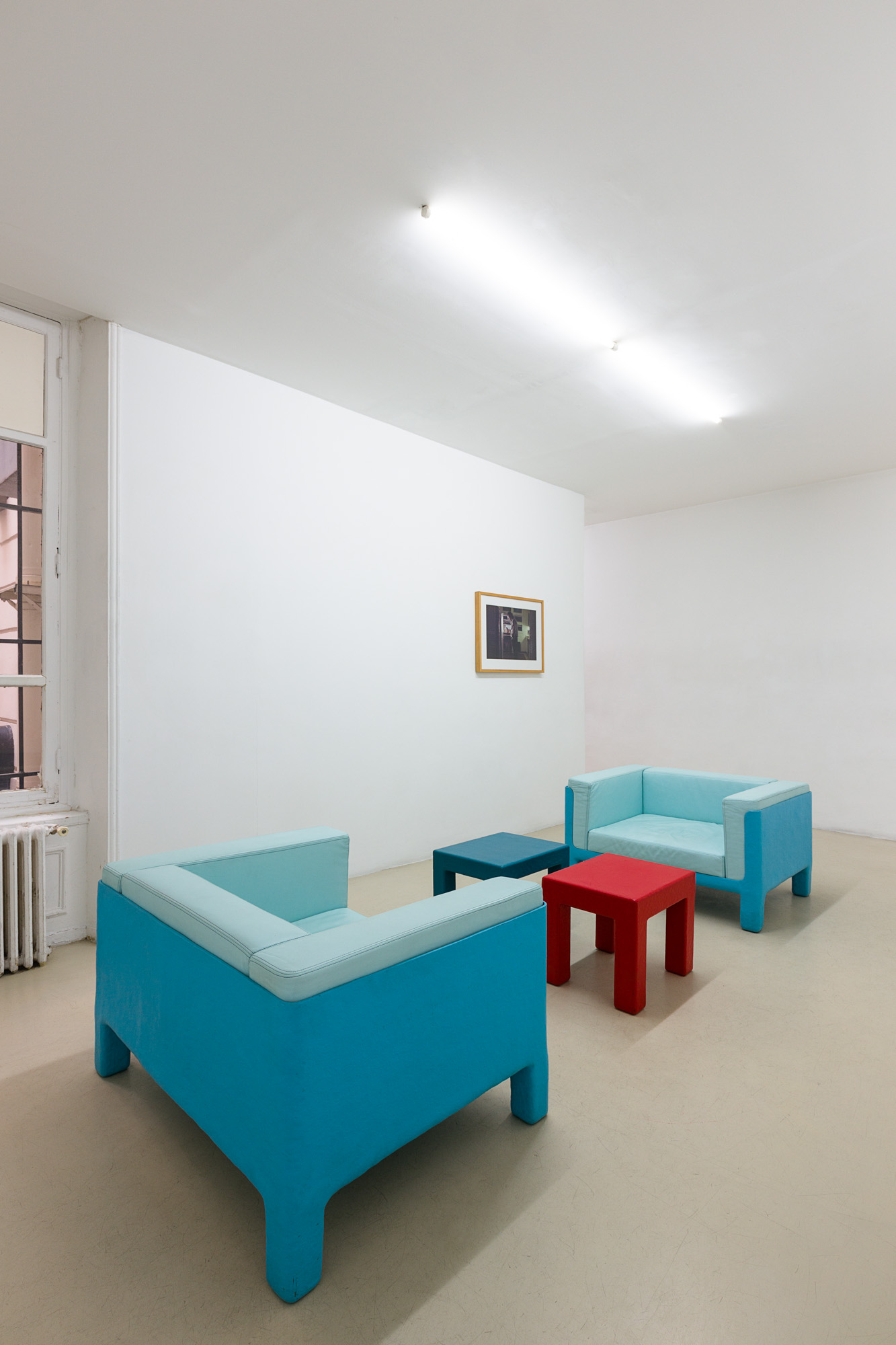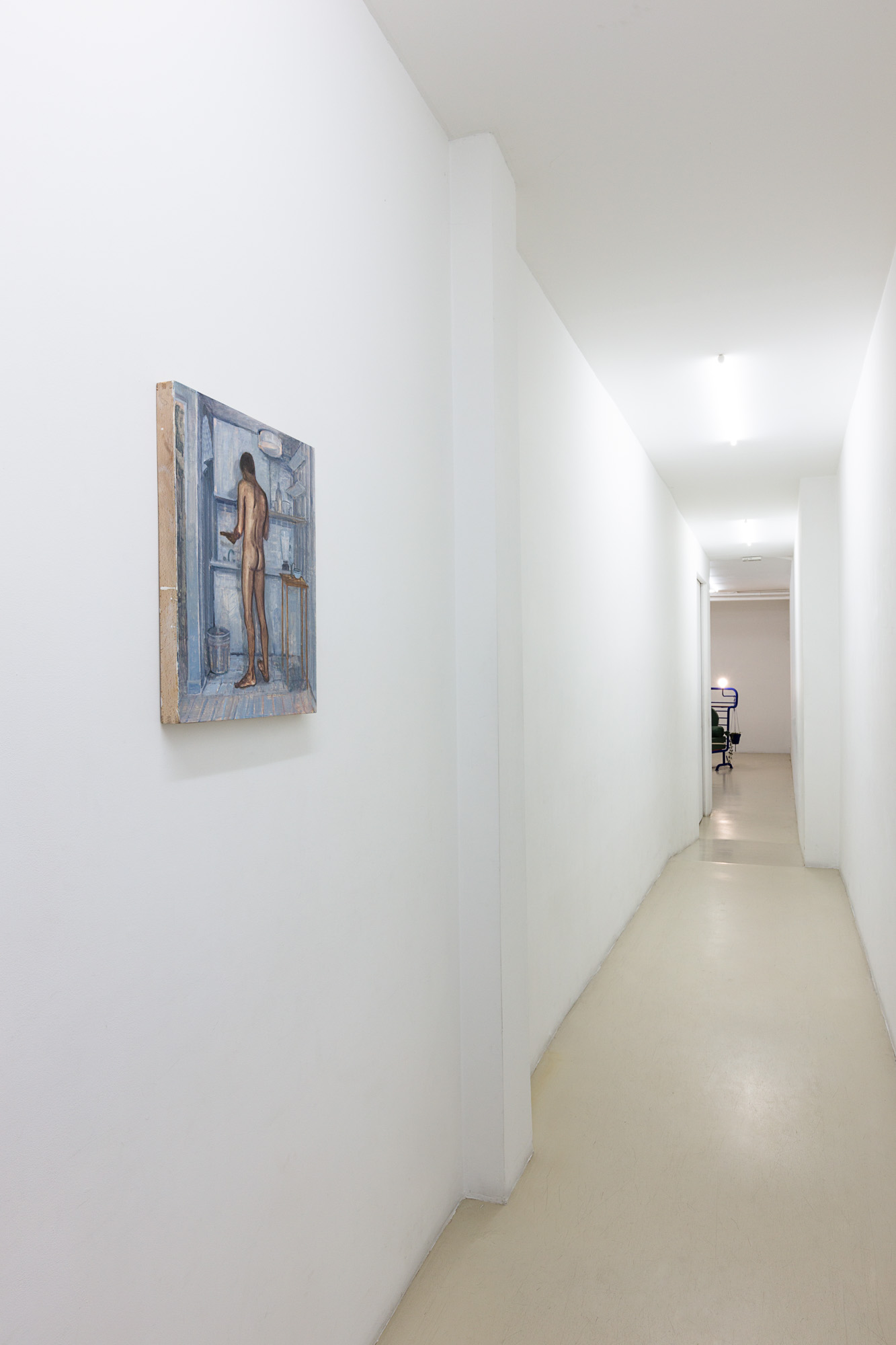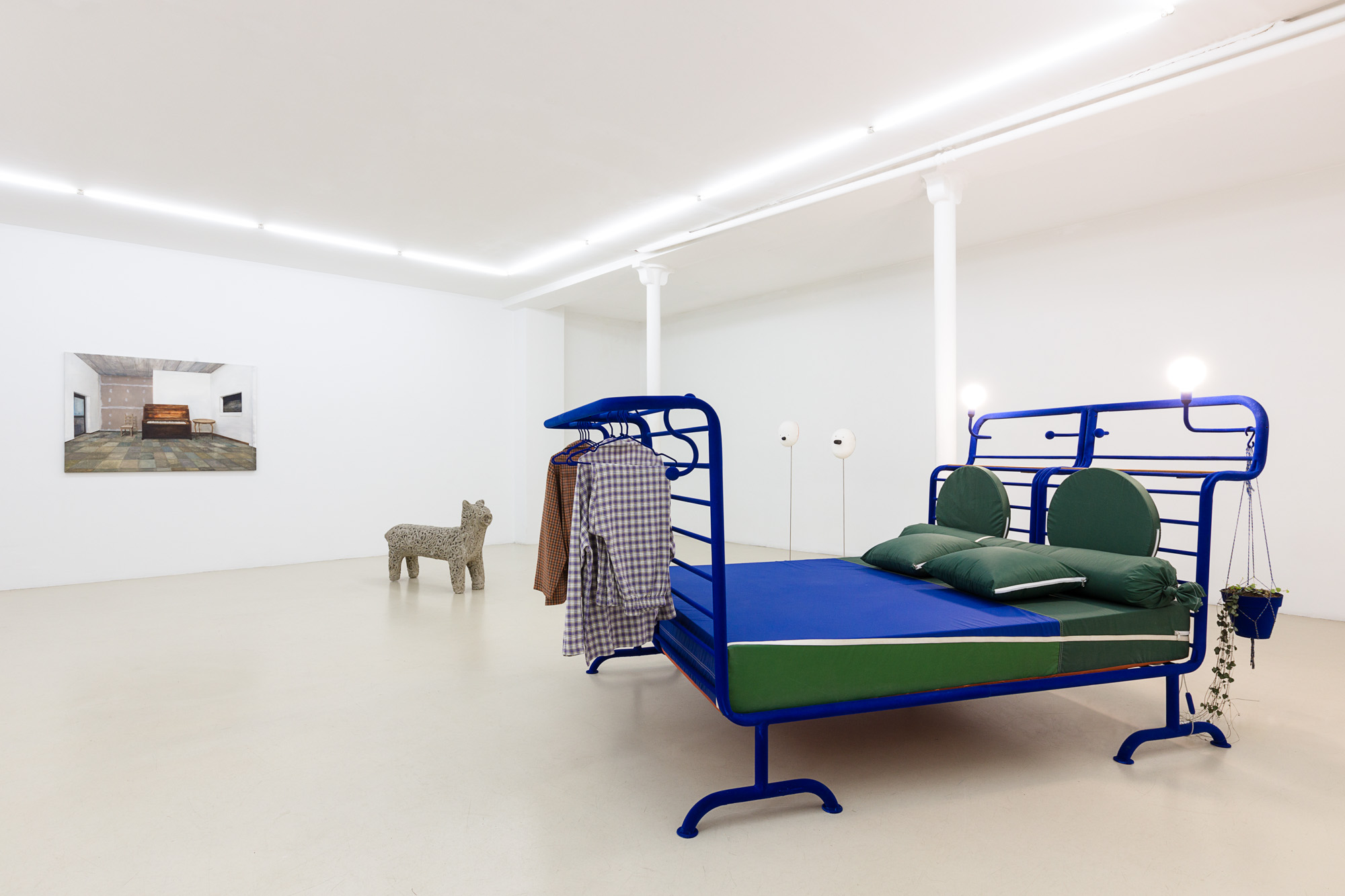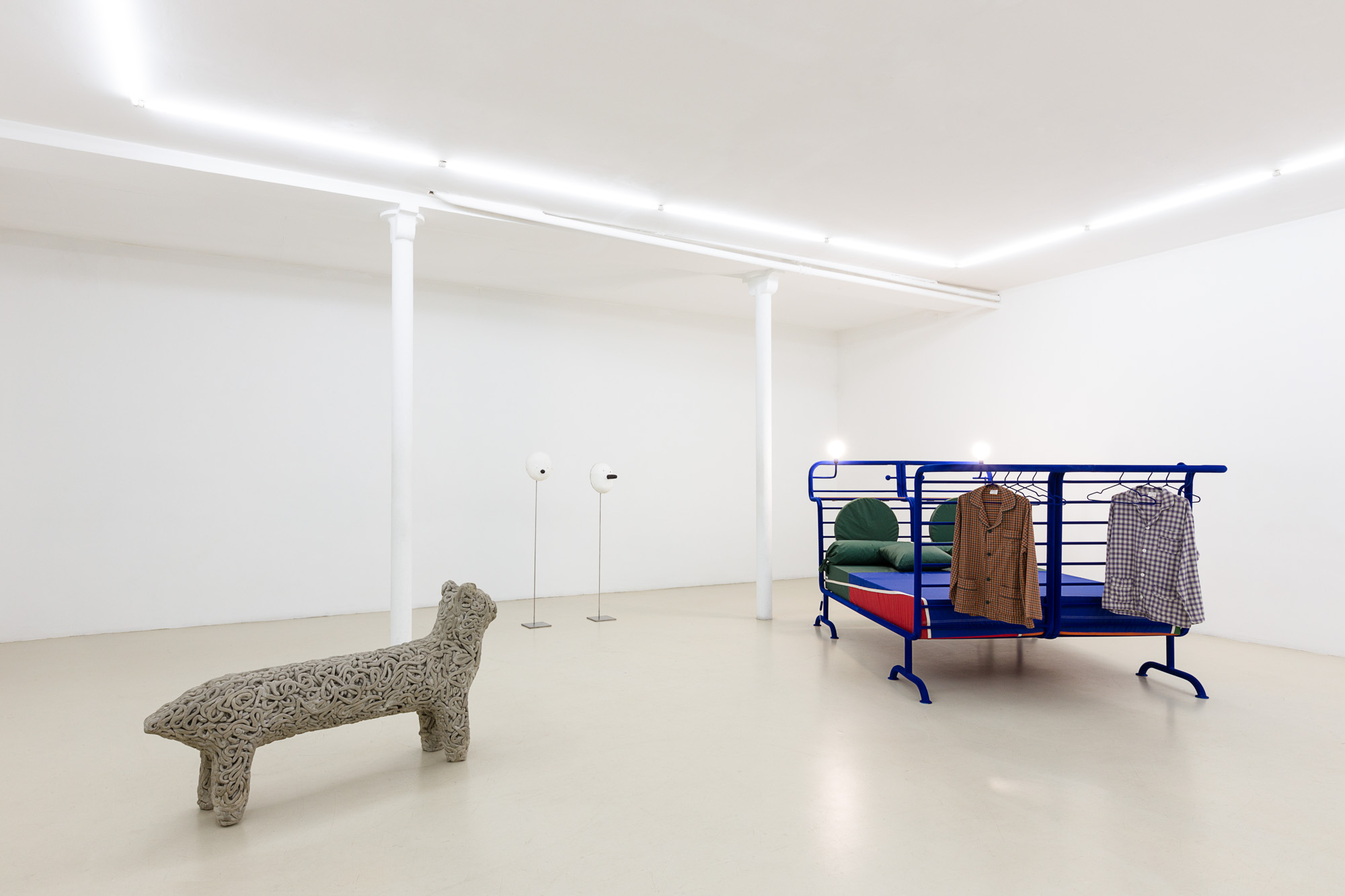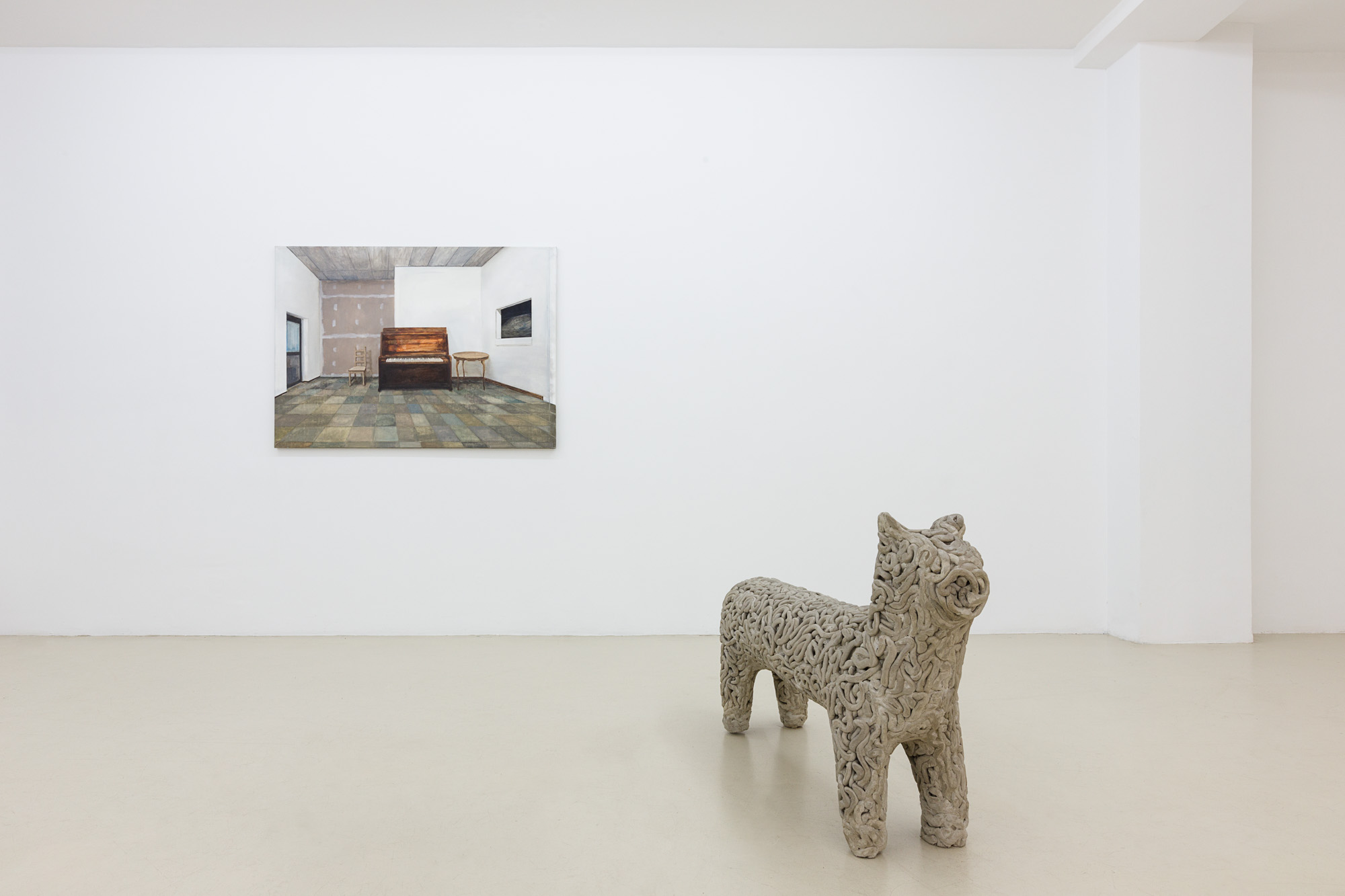 Home is a home is a home is a home.
In situ
30 November 2019 - 11 January 2020
group show
Atelier Van Lieshout | Joël Bartoloméo | Matthew Darbyshire | Philip-Lorca diCorcia | Florence Doléac & Maximum | Nathanaëlle Herbelin | Seulgi Lee
Home… So many other words spring from this one. At once abode, refuge, shelter, a home exists in our own home, and elsewhere: in a café, a town or city, or a bookshop. But what is this place, really? By dint of making a home from what is not one, what actually hallmarks it vanishes. This is what is proposed by the show's title, inspired by the famous line of Gertrude Stein taken from her poem Sacred Emily*, written in 1913. Over and above the material nature of the home, this exhibition is concerned with its most rudimentary interior, from the furniture scattered across the floor to the moments of life which unfold in it. The furniture on view suggests in its arrangement the main components of a home, while paintings and videos illustrate the moments of sharing, tenderness and solitude which it permits.
* Rose is a rose is a rose is a rose.
Thanks to the Alain Gutharc gallery for the loan of Joël Bartoloméo's works
Galerie Alain Gutharc website
Joël Bartoloméo's website
Press release (PDF)
Vernissage : 30/11/2019 4:00 pm
Exhibition's artists >