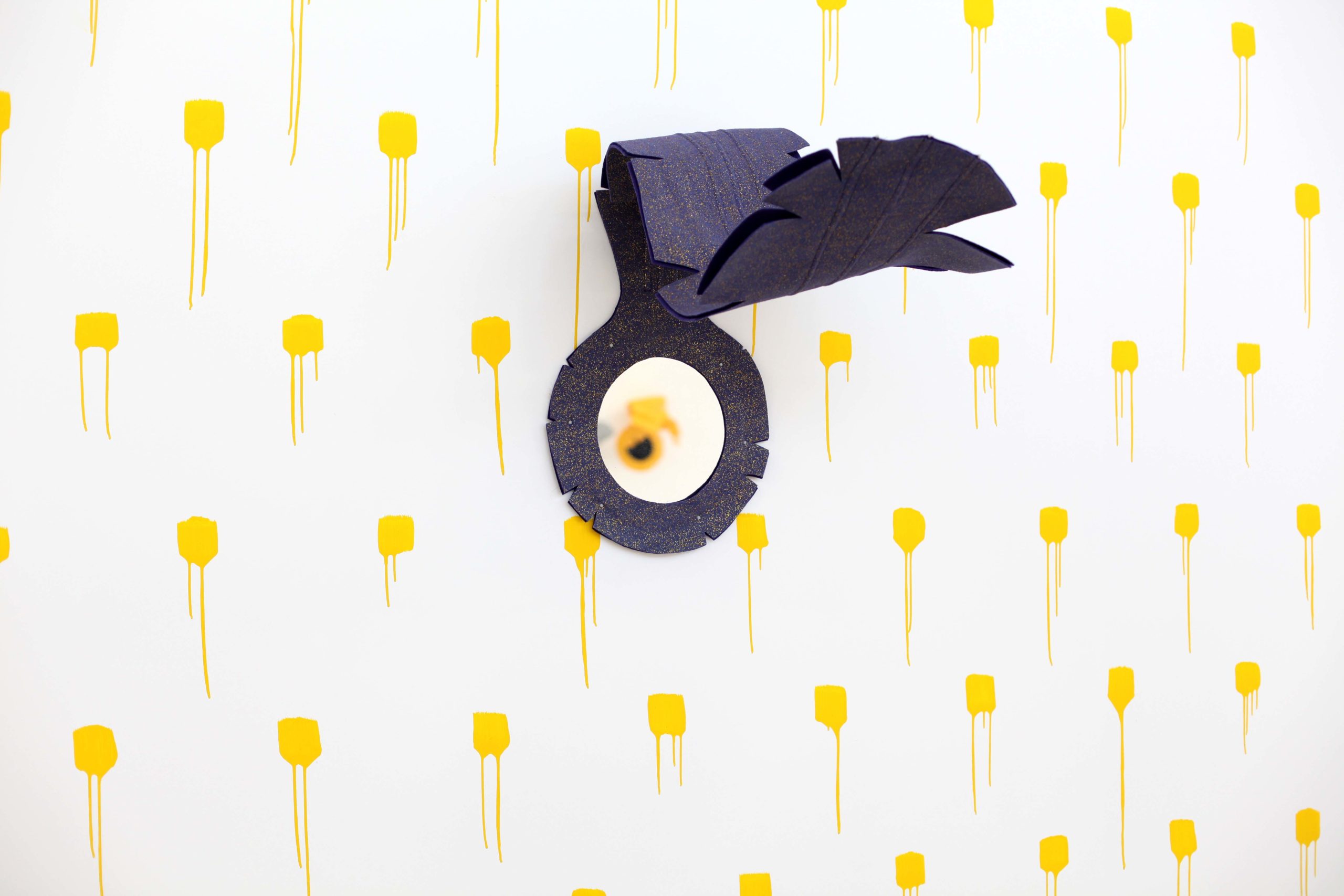 FLORENCE DOLÉAC | Minute Papillon
Hors les murs
28 September 2018 - 4 November 2018
Address : Cercle Cité | Place d'Armes, B.P. 267, L-2012 Luxembourg
"Minute Papillon" (Butterfly Moment) is the first large-scale exhibition devoted to the internationally recognised artist and designer Florence Doléac, whose perforated tables, languid seats and masked light fittings inject a touch of the zany into the world of the domestic. For over twenty years Doléac has been producing objects – generally functional, often useless, sometimes ephemeral – that pop up inopportunely, as if to halt time's arrow: a "Butterfly Moment"!
"My creations are meaningless as series. What I like is helping construct a collective imaginary realm." After starting out with the Radi Designers group (1993 to 2003), Doléac decided to shake off the constraints of mass production by going into teaching: firstly at ECAL, the university of art and design in Lausanne, in 1999, then at ENSAD, the National School of Decorative Arts in Paris. Work begun in the early 1990s led to a collaboration with a medical research laboratory on plantar stimulation surfaces, after which she worked with specialists of all kinds – researchers, artists, scientists, artisans – in situations that enabled her to develop a personal aesthetic at once unadorned, composite and whimsical. Quoting and tweaking, in her workshop she cobbles together projects in a minor mode. Exploring the possibilities of transforming and recycling industrial materials, and looking into traditional skills (ceramics from Vallauris, carpets from Kirghizstan, etc.), she negotiates for each item either the invention of new forms or deliberate non-intervention.
"Butterfly Moment" takes a retrospective look at the Doléac oeuvre. The exhibition revolves around La chambre des rêves (Bedroom of Dreams; 2017), an environment whose curtained-off bed transposes the artist's world into a magical space inspired by Maurice Sendak's book for children Where the Wild Things Are (1983). The curtains are printed with images of earlier creations and symbolic landscapes, some serious, some amusing. Disrupting the high culture/popular culture hierarchies, Doléac invites us to open up to the mysterious world of dreams. Conceived as a place where memory is reconfigured, Bedroom of Dreams asks us to opt for undirected perception – an approach that pervades the whole exhibition.
Vernissage : 27/09/2018 6:00 pm
Curator : Keren Detton, Anouk Wies
Exhibition's artists >
Exhibition's artworks