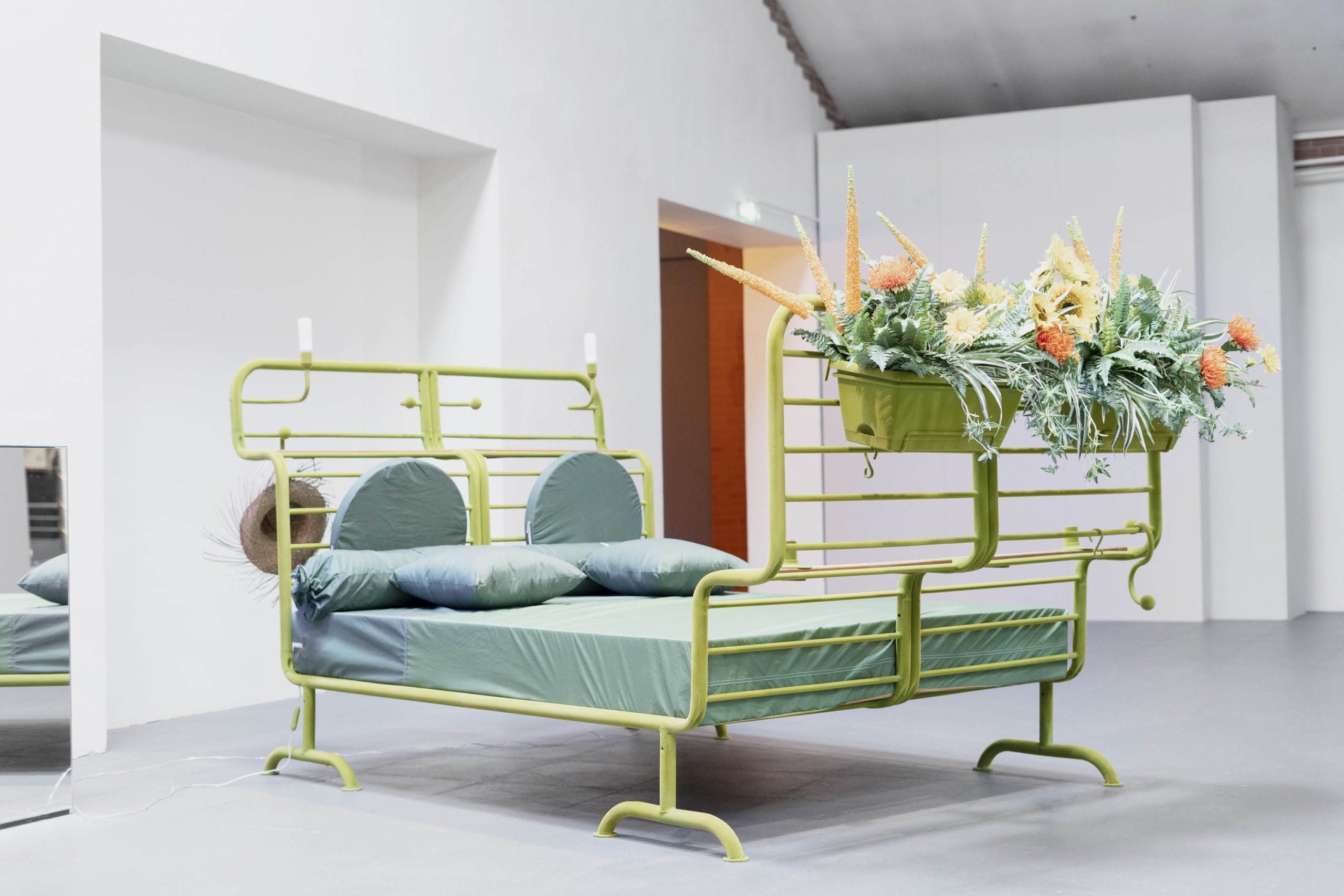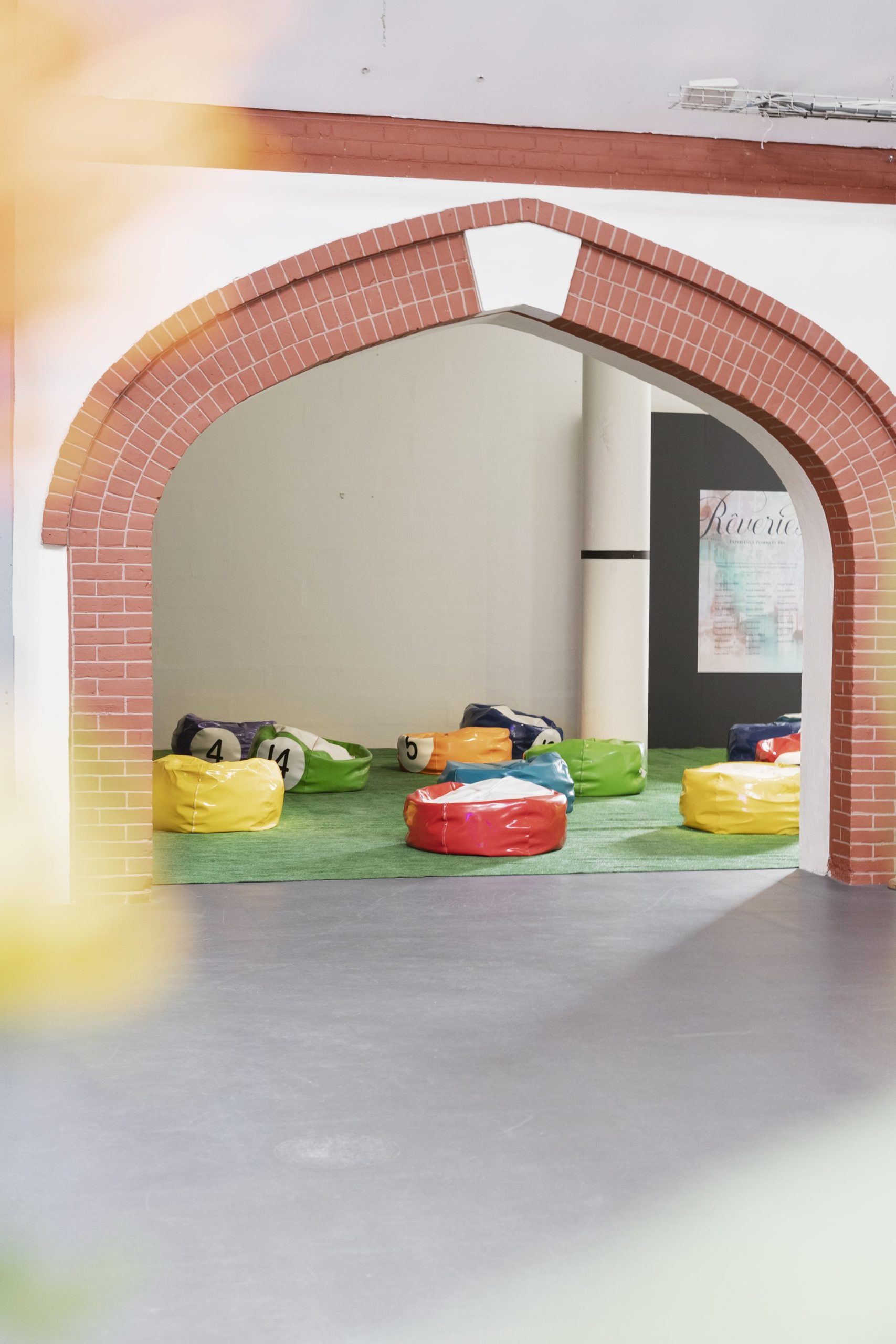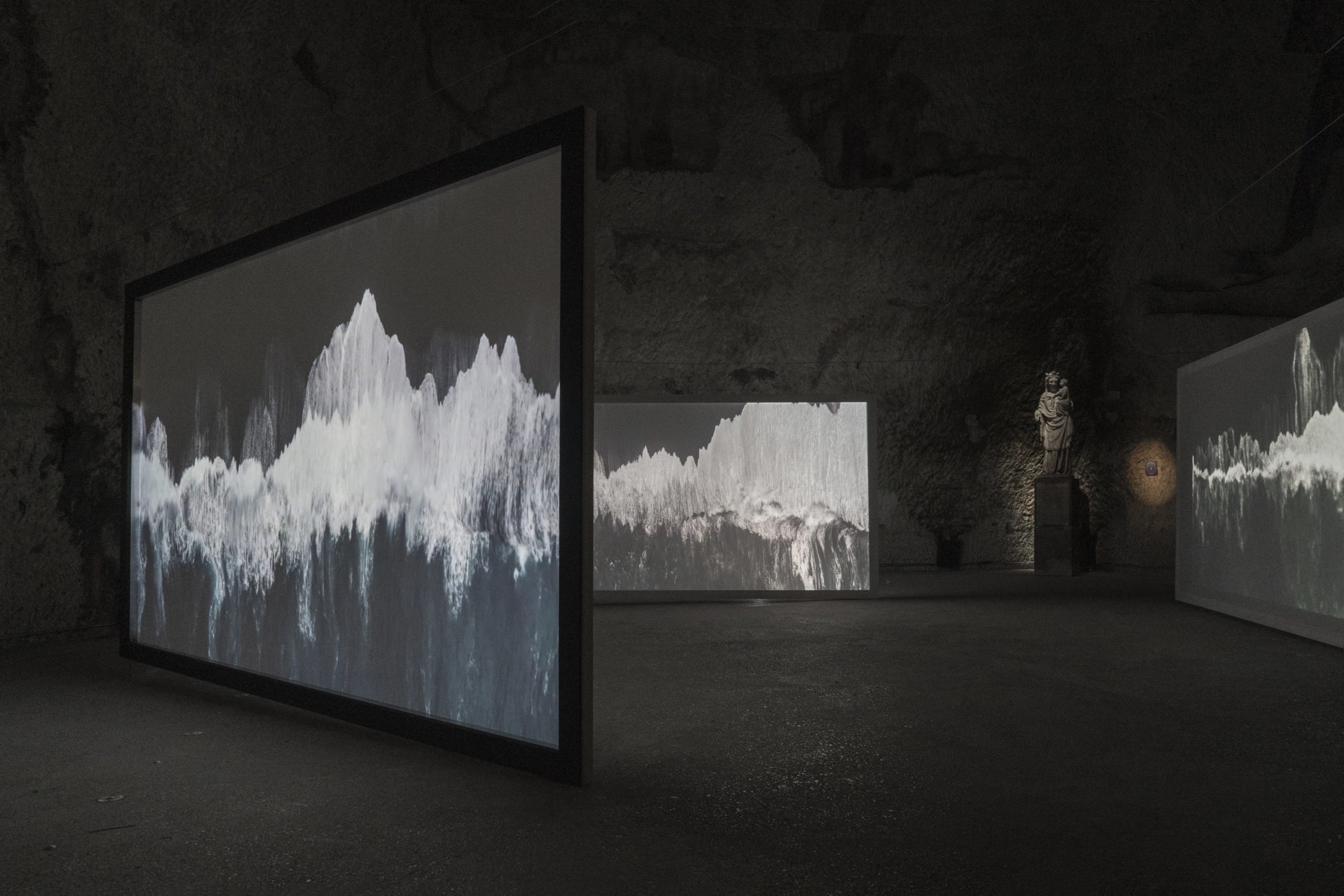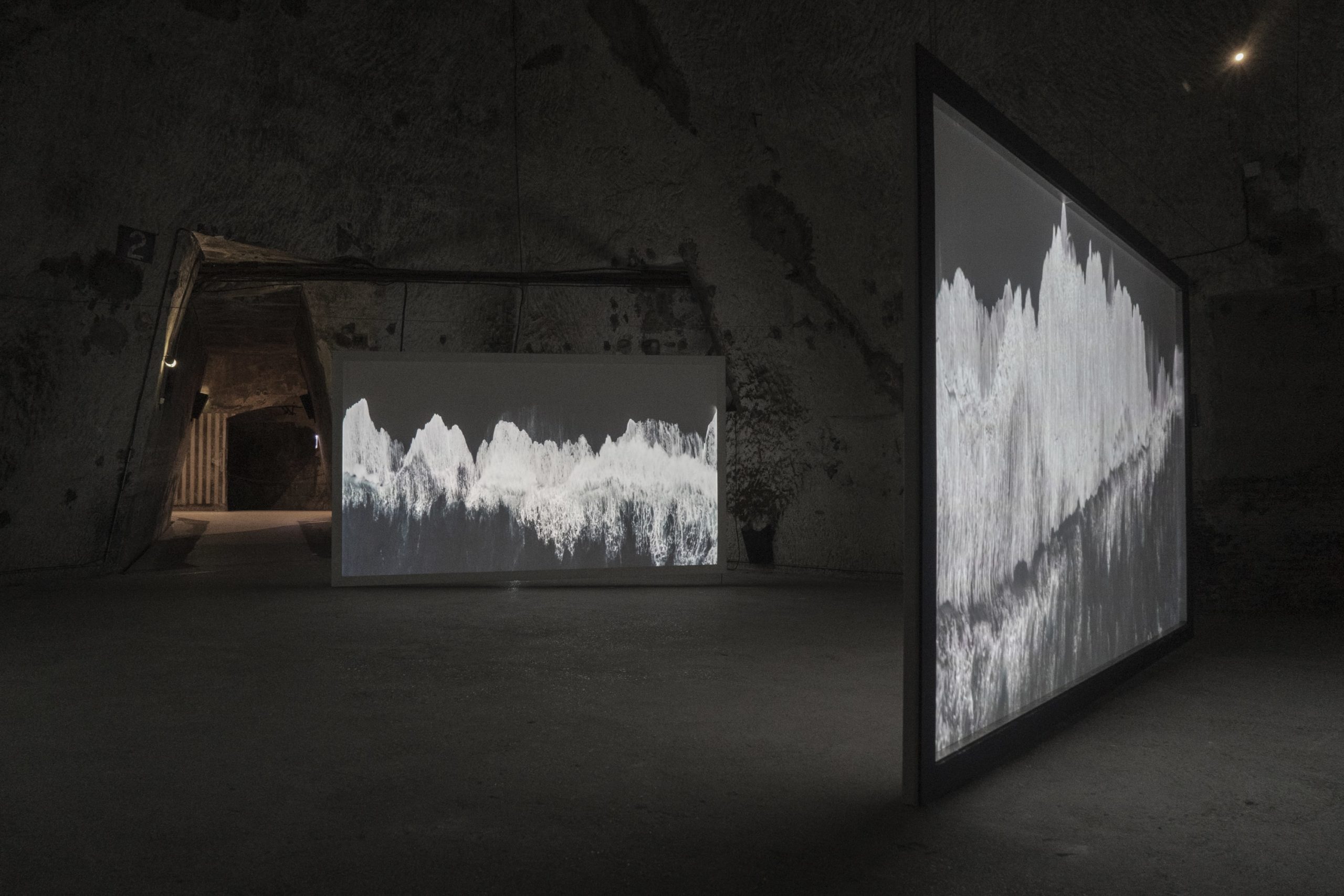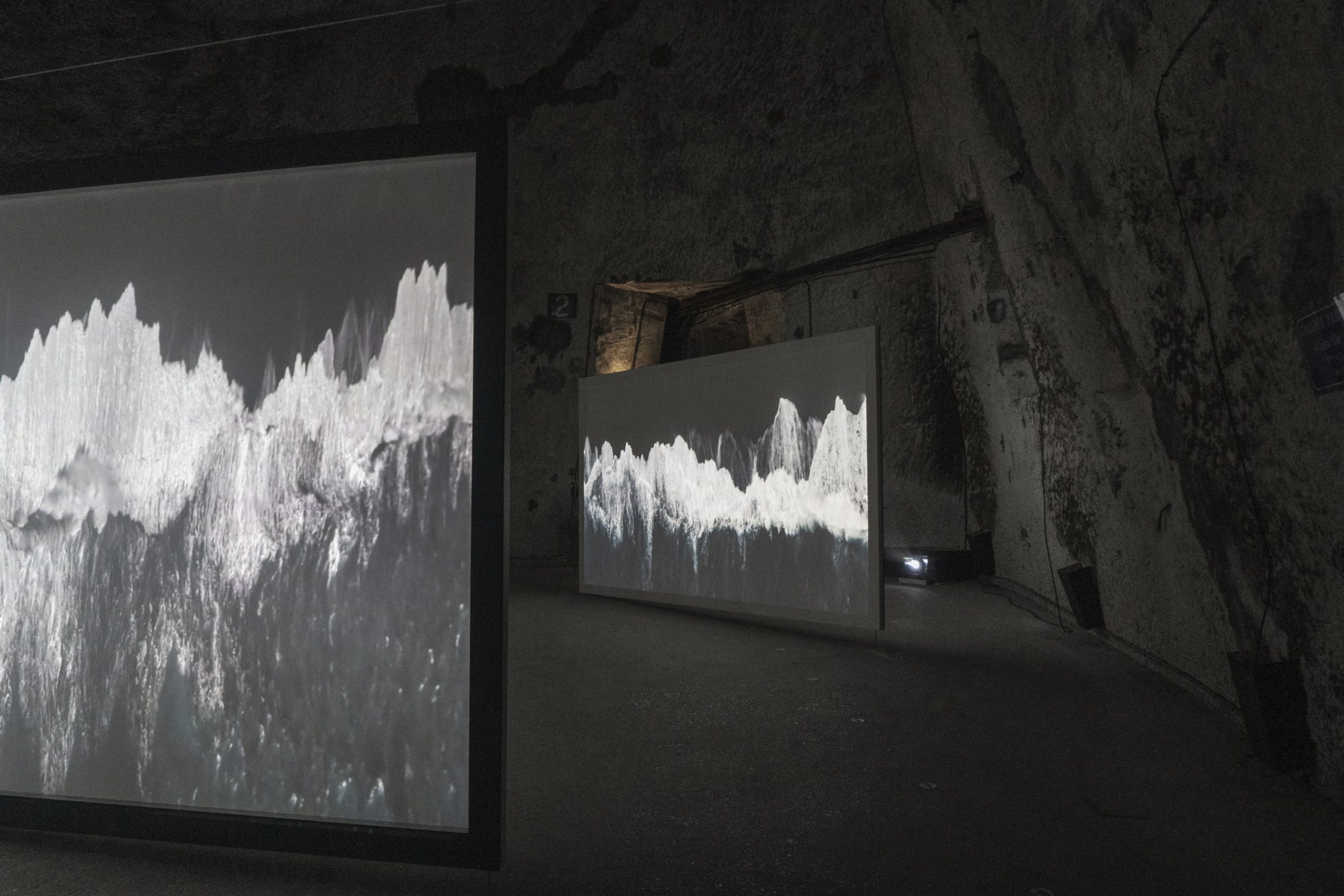 FLORENCE DOLEAC | ANGE LECCIA | EXP #16 Rêveries
Hors les murs
3 May 2022 - 8 November 2022
Address : Domaine Pommery, 5 Place du Général Gouraud, 51100 Reims
In reality our world is a dream
Domaine Pommery is a dream that has become a reality and that never ceases to take us towards new imaginations! When in July 1868 Madame Pommery launched in Reims what has been called the "construction site of the century", that is to say the metamorphosis of the chalk pits into cellars 30 meters deep and 18 kilometers long, everyone said, as it seemed impossible, that "Madame is dreaming"… "Madame rêve" … like the magnificent song by Alain Bashung. "Yes, I have been convinced since I was a child that we must dream and invent our reality, our daily life. Today, visitors to the Domaine enjoy this dream with a real sense of wonder, as this site with its deepest cellars in the world and its crazy architecture is unique.
For more than 20 years we have been creating dreams, what we call the "EXPERIENCE POMMERY", exhibitions created with artists from all over the world to create reveries 30 meters underground in pits so magnificent that they remind us of our most beautiful cathedrals!
When you dream, spaces become limitless… Also since 2020, I wanted to add to the annual exhibition in our cellars one focused on contemporary painting, in the majestic Pompadour cellar. My wife Nathalie, together with Fabrice Bousteau, Catherine Delot and Judicaël Lavrador, have imagined a double exhibition which, from the caves to the Pompadour cellar, will take us into the reveries of artists who make us more airy, happy and even, I dare say, more intelligent.
Paul-François Vranken
Exhibited artists :
CARLOTTA BAILLY-BORG, LÉA BARBAZANGES, VÉRONIQUE BÉLAND, BERDAGUER & PÉJUS, GHYSLAIN BERTHOLON, AMÉLIE BERTRAND, JEAN-LUC BLANC, LILIAN BOURGEAT, ANNE-FLORE CABANIS, JULIEN CARREYN, NINA CHILDRESS, JEONG HWA CHOI, CAMILLE COROT, LAUREN COULLARD, PHILIPPE DECRAUZAT, ROBERT DESNOS, ÉTIENNE DINET, FLORENCE DOLÉAC, ÉMILE GALLÉ, HENRI FANTIN-LATOUR, LUKA FINEISEN, ISABELLE FERREIRA, DANIEL FIRMAN, ALEXANDRE GUIRKINGER, CHRISTIAN HIDAKA, GUSTAVE HOUSEZ, VIDYA GASTALDON, ANETA KAJZER, ZSÓFIA KERESZTES, ANGE LECCIA, DANIEL MATO, ANTOINE MARQUIS, FLORA MOSCOVICI, MATTEO NASINI, IVÁN NAVARRO, PHILIPPE PARRENO, JAVIER PÉREZ, HUGO PERNET, GERALD PETIT, PHILIPPE RAMETTE, AUTUMN RAMSEY, PASCALE RÉMITA, JEAN-ANDRÉ RIXENS, PHILIPPE ROUSSEAU, CLÉMENT RODZIELSKI, LIONEL SABATTÉ LOUISE SARTOR,SKKI©, BENJAMIN SWAIM, STÉPHANE THIDET, HENRI THIÉROT, SARAH TRITZ, TSAI & YOSHIKAWA, ZOHREH ZAVAREH
Exhibtion Views « EXP #16 Rêveries », Cellier Pompadour – domaine Pommery » Reims, May 2nd to November 28, 2022, photo: @Ballade Studio
Curator : Judicaël LAVRADOR
Exhibition's artists >
Exhibition's artworks