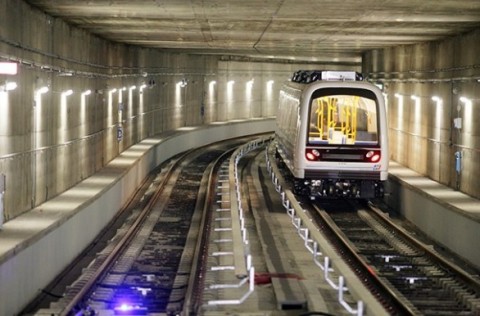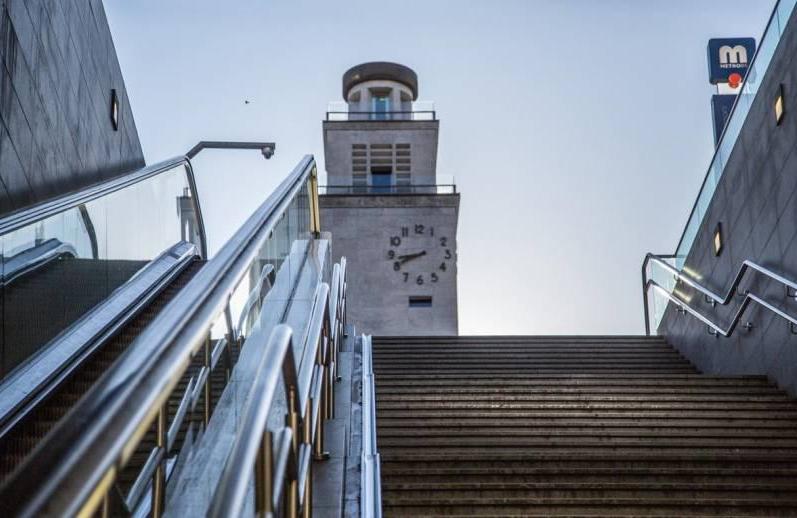 ELISABETTA BENASSI | Metro Vittoria
Hors les murs
21 April 2016 - 21 April 2016
Address : Metro Vittoria | Piazza della Vittoria, 25122 Brescia, Italie
A project by Elisabetta Benassi
Intervention in the VITTORIA metro station.
Piazza della Vittoria, in addition to being one of the main squares in Brescia, is a symbolic place of modernist fascist architecture that contrasts with the historical fabric of the city.
The square, together with the civic tower designed by Marcello Piacentini, was conceived as an emblem of the new Italian identity. The tower of the revolution has been one of the landmarks of the city for over eighty years. On both sides of the tower, at the top, there is a double angled clock with numbers drawn in the typical Ventennio stick character.
For the intervention in the Vittoria station of the metro, Elisabetta Benassi chose to treat the theme of time, numbers and their combinations, as well as the concept of order and entropy, in a sound form (as opposed to Piacentini's visual form).
At each hour of the day, a sequence of sentences will be heard, transmitted by the subway's audio broadcast system. The statements, "sung" as if they were "slogans" or announcements, are all titles taken from the works of Italian artist Alighiero Boetti.
An indirect homage to the artist who, more than anyone else, conducted an ironic and conceptual research on the concept of time, chance and necessity, order and disorder. Boetti's titles are an important key to understanding the artist's thinking because they often correspond to recurring themes in her works. Sometimes it is the words and their relative letters that are the exclusive subject of the work.
Decontextualized and pronounced in the public space of a city, the sentences will resonate unexpectedly, triggering questions and feeding the imagination of passers-by.
The programming of the sentences will be guided by software designed by the artist and installed in the operational center of the station. In an ever-changing and almost infinite combination, the work will thus function like an unpredictable sound clock.
Vernissage : 21/04/2016 6:30 pm
Exhibition's artists >