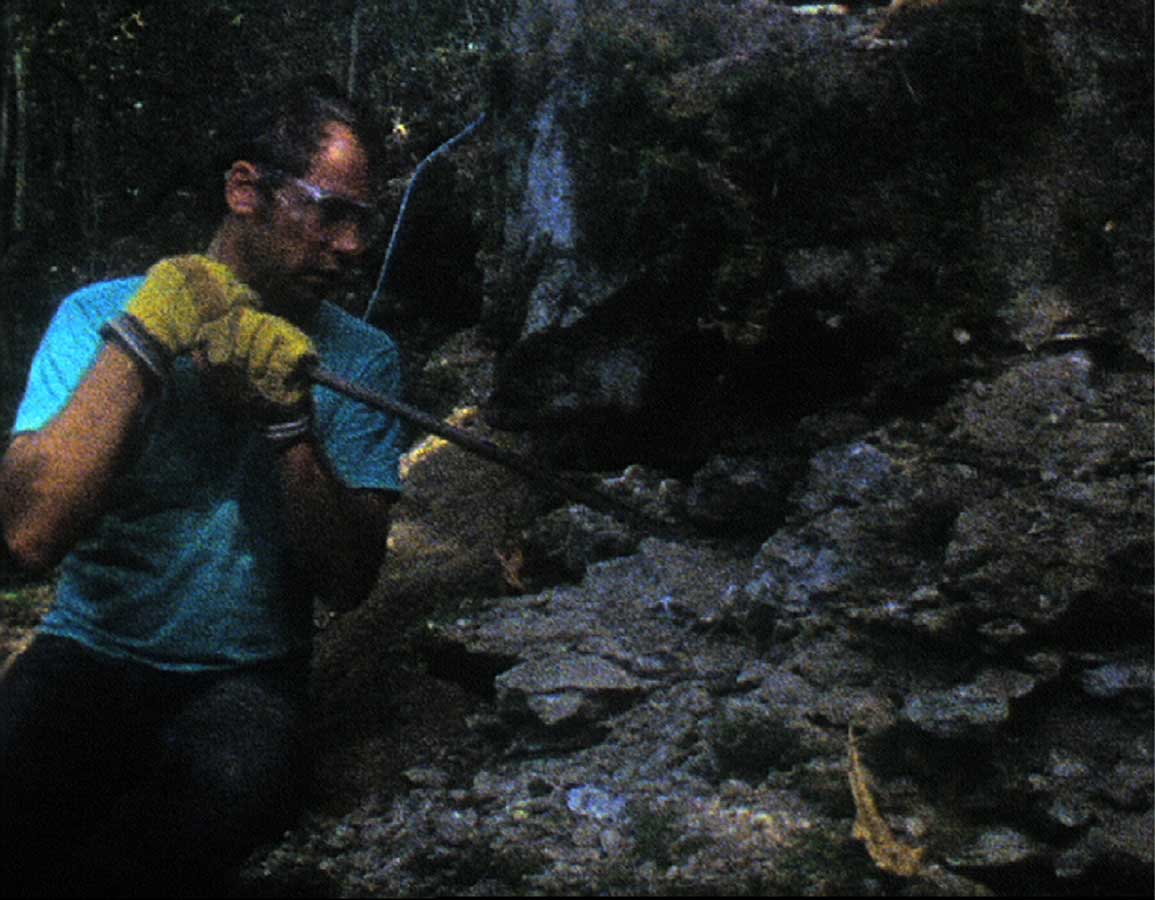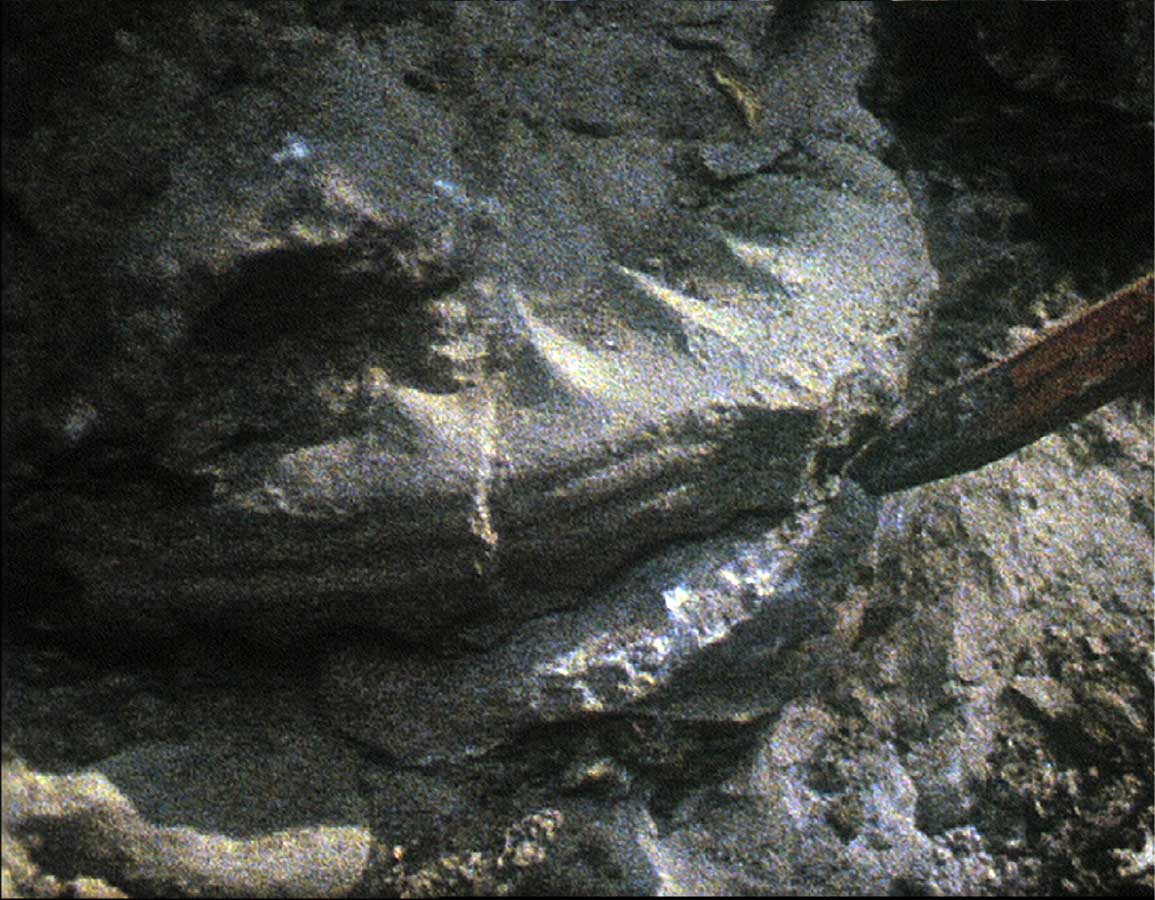 Lagerstätte
2010
super 8 film HD digital tranfer to HD, mute, 9mn. 30sec.
with the participation of Elfi Turpin
Lagerstätte is situated somewhere between experimental archaeology document and tourist movie. Filmed in summer in an abandoned quarry, it shows the extraction of ammonites, an extinct mollusks subclass which we know only in the form of fossils.