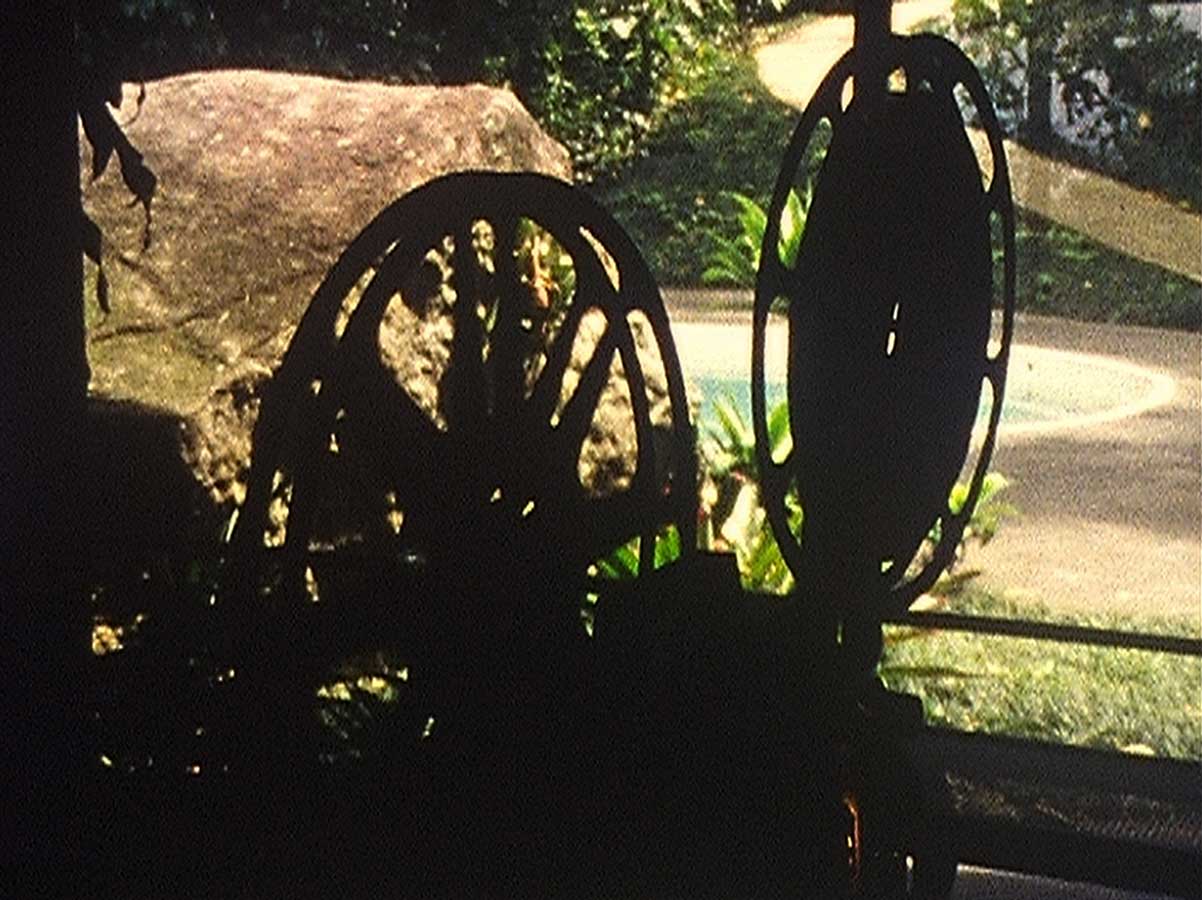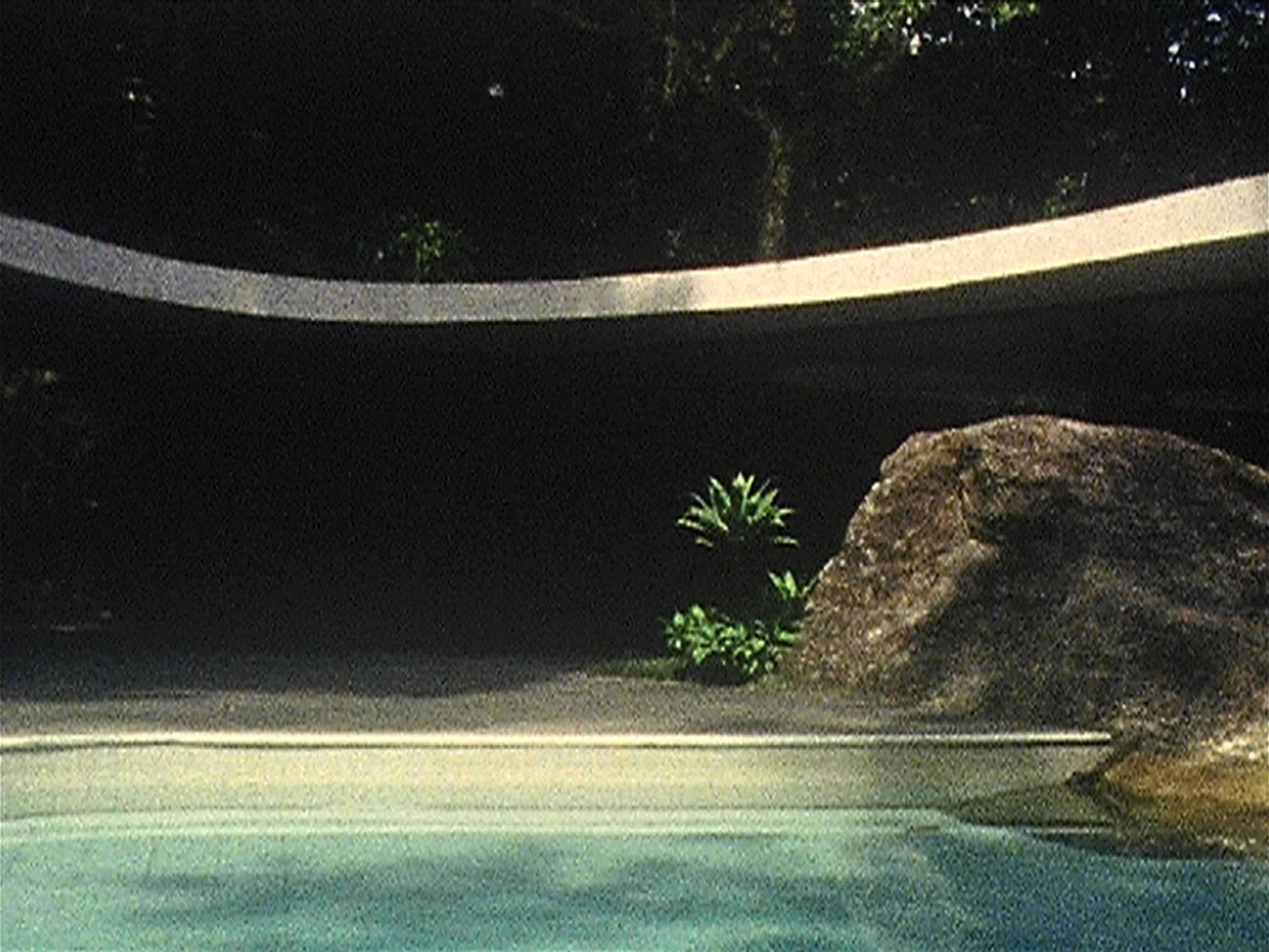 Cinelândia
2012
super 8 film HD digital transfer, stereo sound
30min. 30sec.
Louidgi Beltrame in collaboration with Elfi Turpin
Cinelândia, which means 'land of cinema' in Portuguese, borrows its title from a neighborhood in downtown Rio de Janeiro, whose heyday occurred in the 1930s, when it housed the city's cinemas.
Cinelândia was shot in 2010 in the Tijuca jungle which lies above Rio de Janeiro—the world's largest urban forest. Beltrame and Turpin filmed the Casa de Canoas, the only glass house ever designed by Oscar Niemeyer, a must exercise for any modernist architect. Planned in 1951 and completed in 1953, it was designed for the architect's family, but was only lived in for a few years. The thereafter deserted house, whose upkeep was nevertheless maintained, has been turned into a bachelor machine, somewhere between architecture and sculpture. As the years have passed, the carefully laid out and organized garden has been overtaken by the Atlantic mata.
This glass pavilion is here seen as a space of projection, that of the architect's projects, and the fiction which is projected over the jungle and its mythologies.
Beltrame and Turpin are installing a device in it—a 16mm projector which lives in and activates the house which is then filmed and meticulously observed as an ecosystem in relation to its environment—structure, fauna, flora, climate. These fiction-generating elements are brought together in a prismatic way.
So the house plays host to stories. The one forming the film's main outline is the voice-over reading, in Italian, of fragments of Tecnicamente Dolce, an Antonioni script dating from the 1970s.
This script, which never became a film, describes the Amazonian escape of an Italian political journalist—an existential screenplay in which T, the reporter, and S, the young anthropologist, get lost in the jungle after a plane crash. The script of Tecnicamente Dolce ends on the jungle's edge with a view over the city of Brasilia in the distance. This is the only concrete point of contact in Cinelândia between the film-maker Antonioni and the architect Niemeyer. Other fragments of stories connected with the forest and its myths are associated with the script. The voices taken from J.G. Ballard's The Crystal World, from an interview with Duras, and also from Cannibal Metaphysics by the Brazilian anthropologist Eduardo Viveiros de Castro, thus increase the number of viewpoints and short-circuit the narrative.