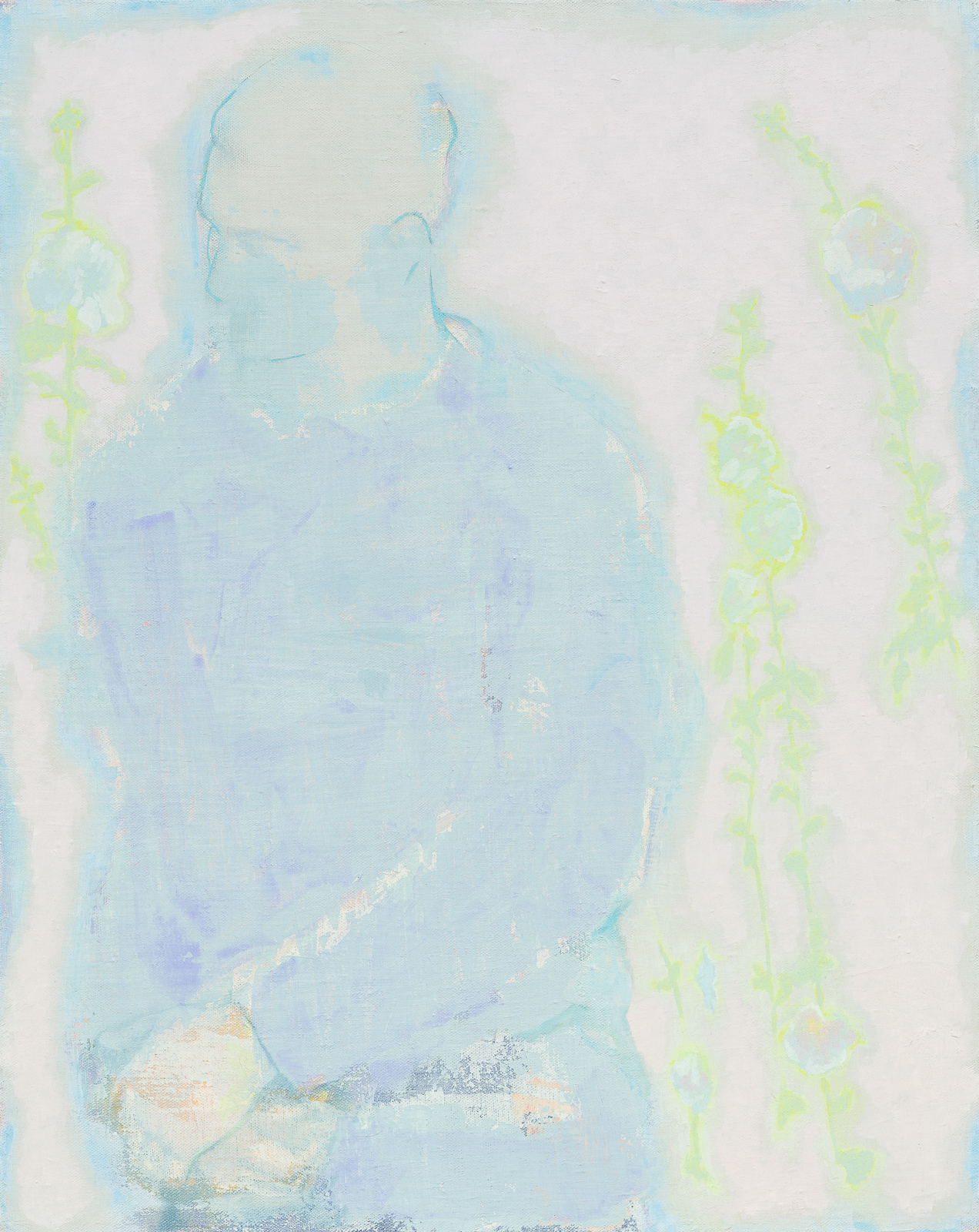 SIMON MARTIN | Ce qui dort sous les pétales
In situ
25 March 2023 - 6 May 2023
Galerie Jousse Entreprise is pleased to announce the second solo exhibition of Simon Martin Ce qui dort sous les pétales, from 25 March to 6 May 2023. The opening will take place on Saturday, March 25, starting at 4pm, in the presence of the artist.
There are some flowers that grow against all odds. Between two wooden planks of a tucked away garden shed, along a wall or between its cracks, these flowers clear a path for their roots, bud in the middle of a space that they have decided to make their own, and bloom – in spite of everything – in happy colors. There are more fortunate ones: carefully selected and maintained with great care, they are offered as wreaths, sprays, or bouquets. They embellish or decorate, delight or console, celebrate or accompany every moment of life. What is left once their petals wilt? Once their colors have dulled? Once their scents have vanished? Flowers are like memories. Fleeting and delicate, their hues inevitably fade. Washed away by time, how can we capture them? In his paintings, Simon Martin tries to hold on to them. Flowers and memories are a background, which he prunes and cultivates, to better offer his subjects the eternal bloom to which he aspires.
Two mossy vegetations welcome visitors to the gallery. Pure, green, with soil and leaf blades, they are the airlock that separates two exuberant worlds. Outside, noise; inside, delight. Behind their foliage, appearances are being prepared. No burning bush here – that would be too easy – but an ardor nevertheless. One that is kept still within a transfixed body, alone or in abundance, sleeping or dreaming, bathing or moonstruck, it all depends. Languid amongst the hollyhocks that bloomed from one end of the painting's garden to the other, they embody the memory of a loved place, the transience of a cherished landscape, the passing of a favorite season, the intimacy of a friend's face – one that remains even when features are forgotten. Together, they express an old hope: nothing is lost, nothing is created, everything is transformed – including memory. Painting, for the artist, is the ultimate trick for maintaining it.
The smoke of memories was mixed by the painter with oils and pigments. That is the true matter. It is palpable, malleable, coating the canvas, layer after layer, until what emerges – even better than the picture – are the feelings that accompanied it.
Pentimenti or color, undercoats or outlines, all are left visible here and there. Painting is like memory. Capricious, tortured, just as happy as unhappy, it requires constant work, allowing time to finally stop. Or, rather, transforming it. If painting is wordless, it is perhaps in order to protect the miracle of which it is capable: one that transmutes the substance of dreams and memories. Born from seeds they left behind before disappearing, Martin's painting makes them sprout into perennial buds, against all odds.
Horya Makhlouf
Translated by Terri Morris
Press release (PDF)
Vernissage : 25/03/2023 4:00 pm
Exhibition's artists >