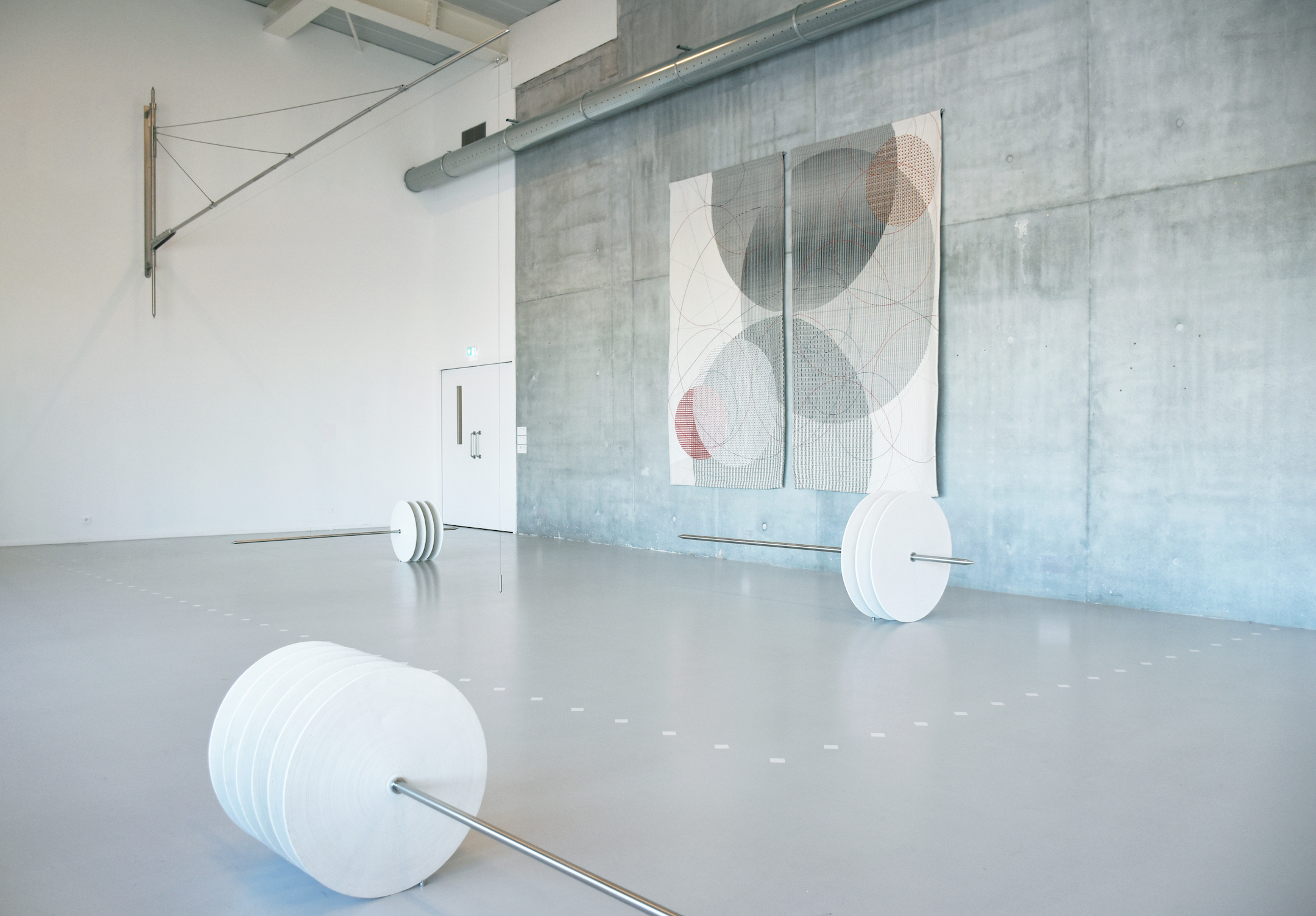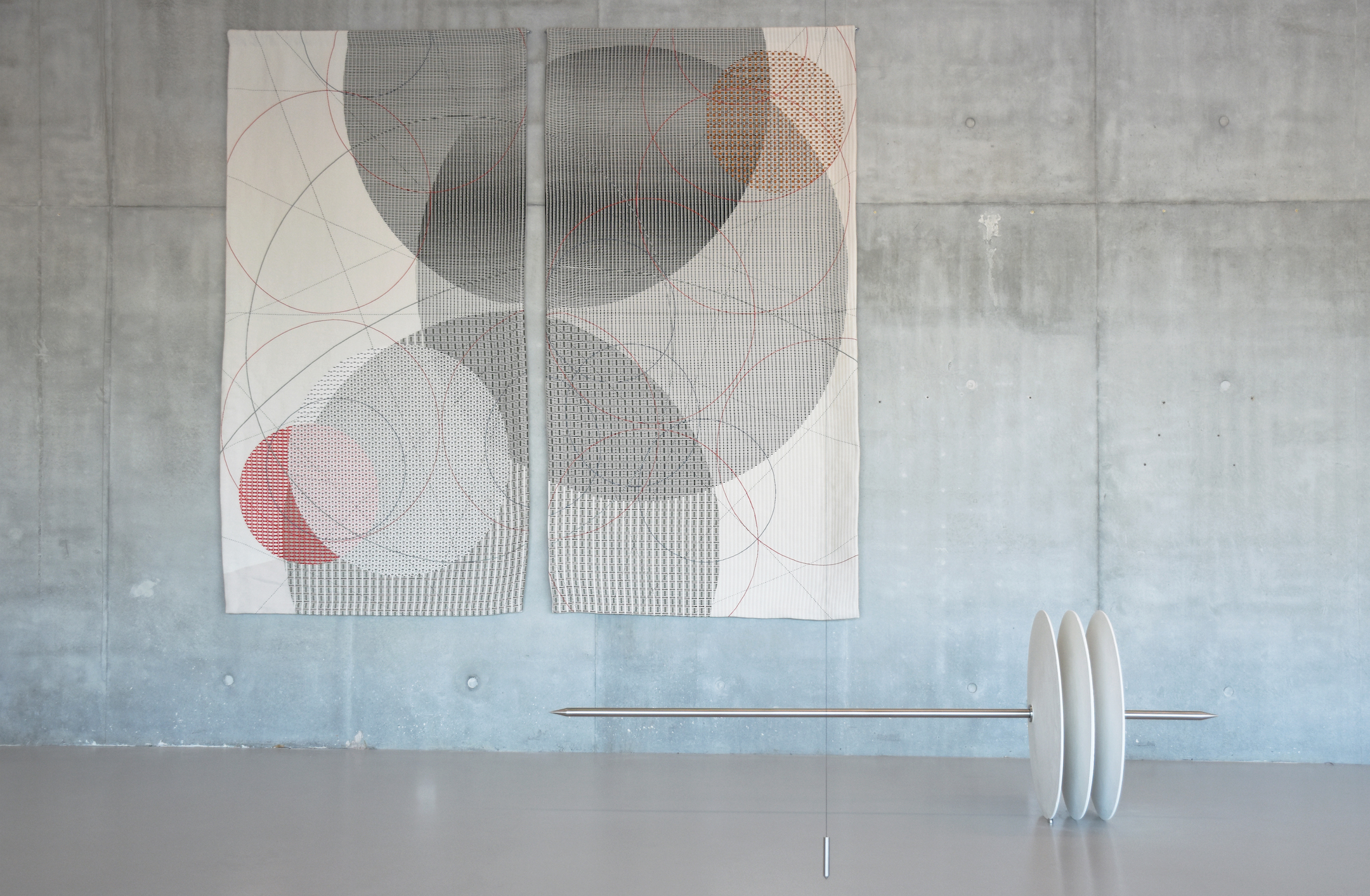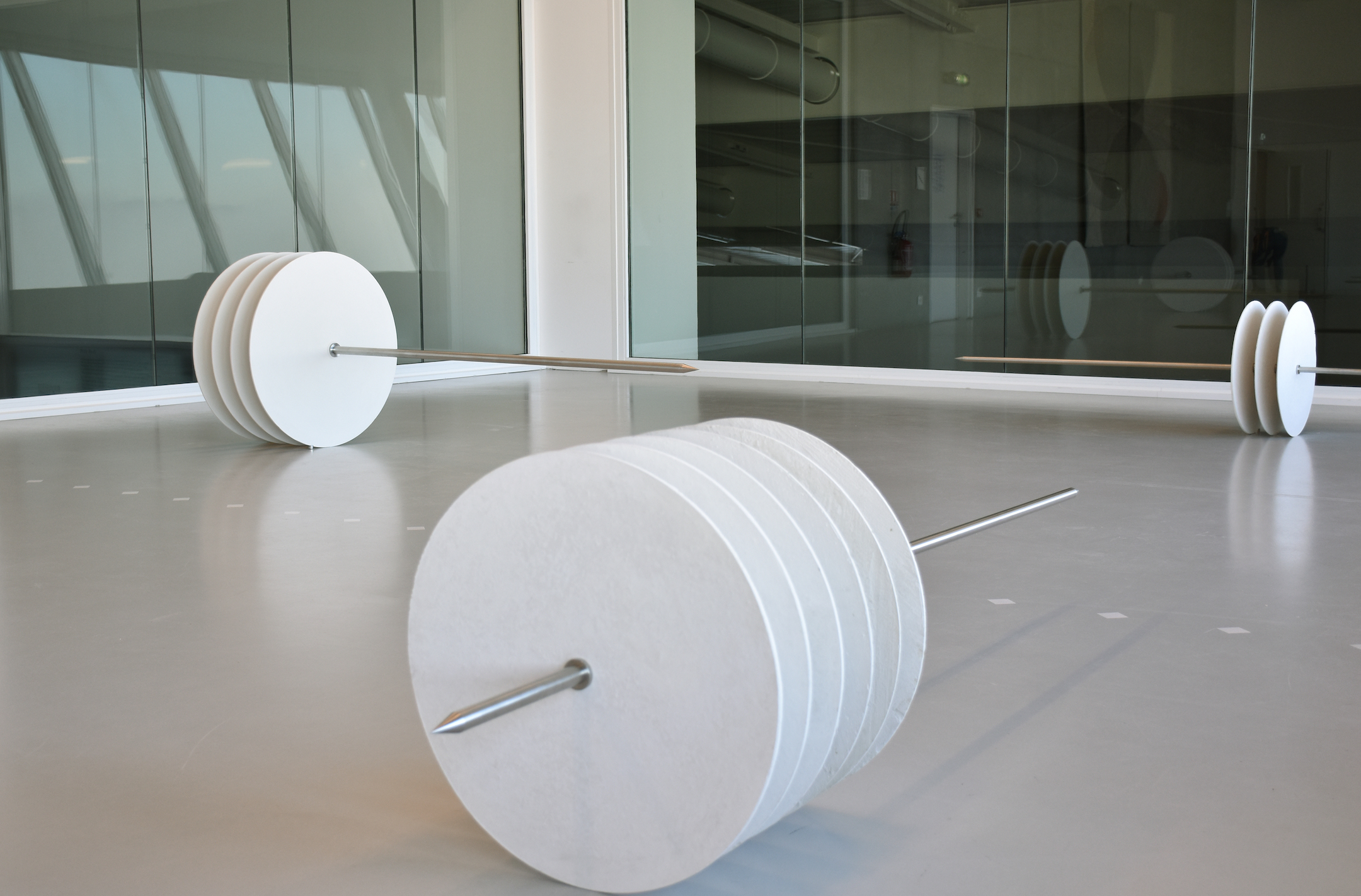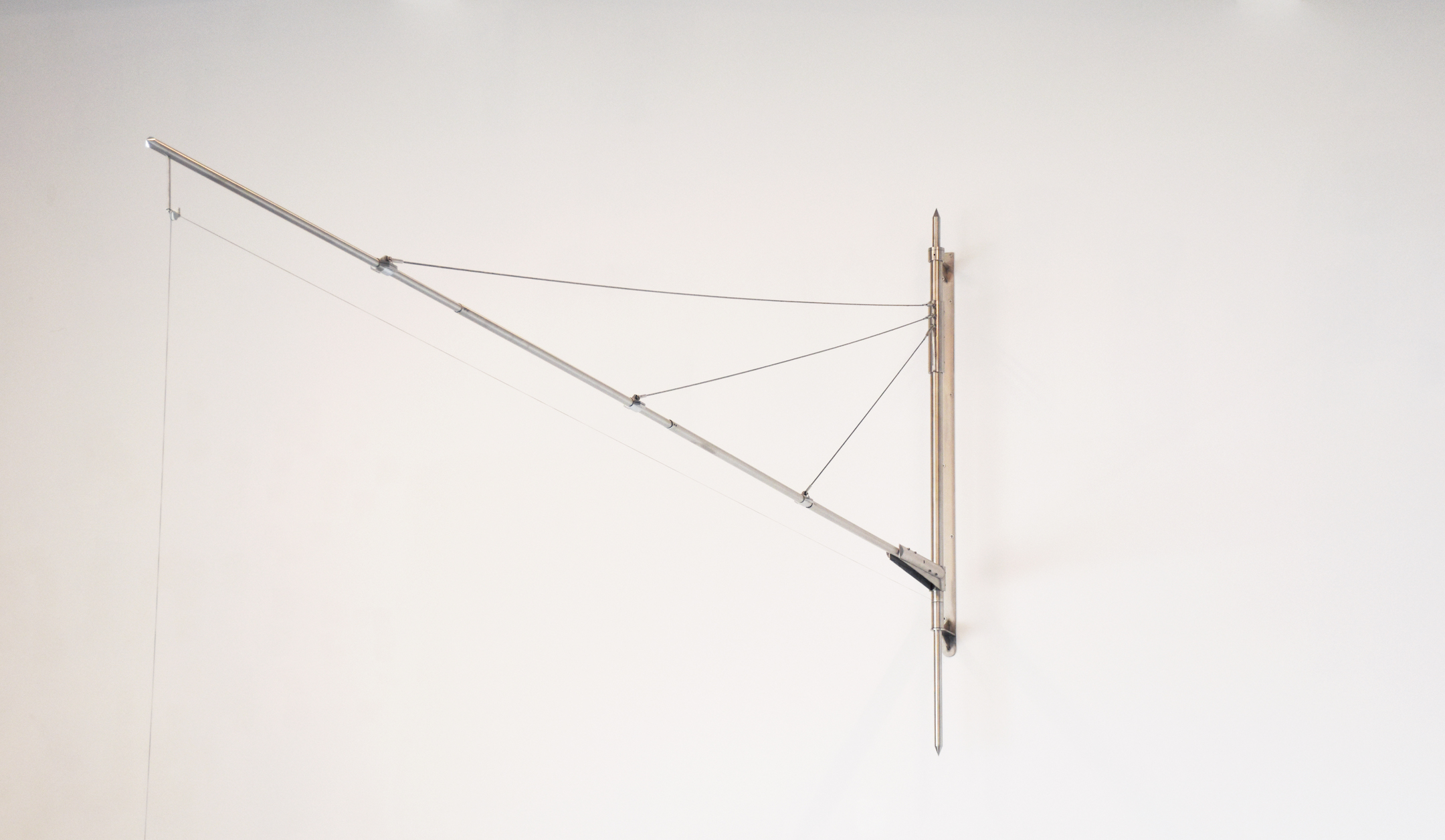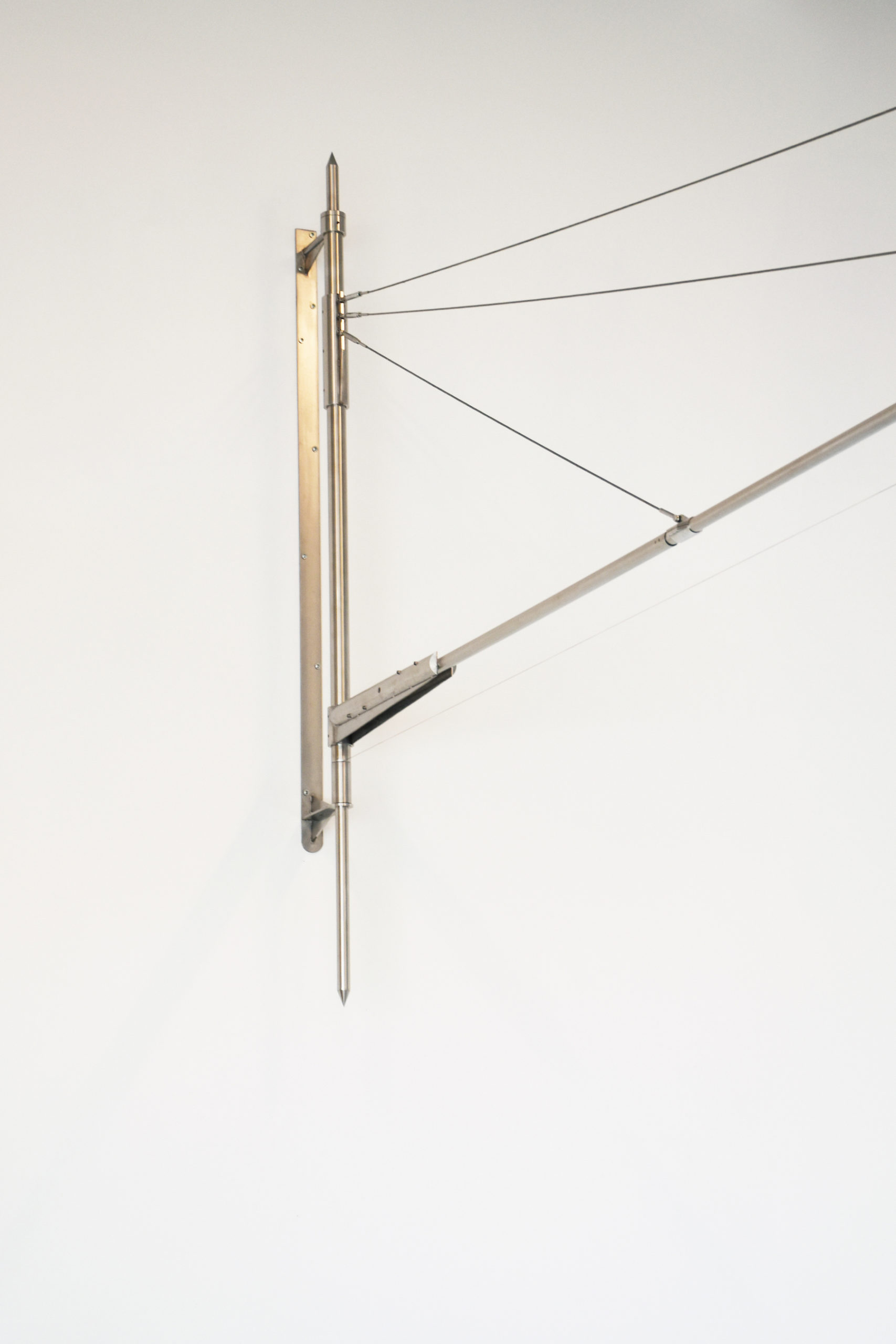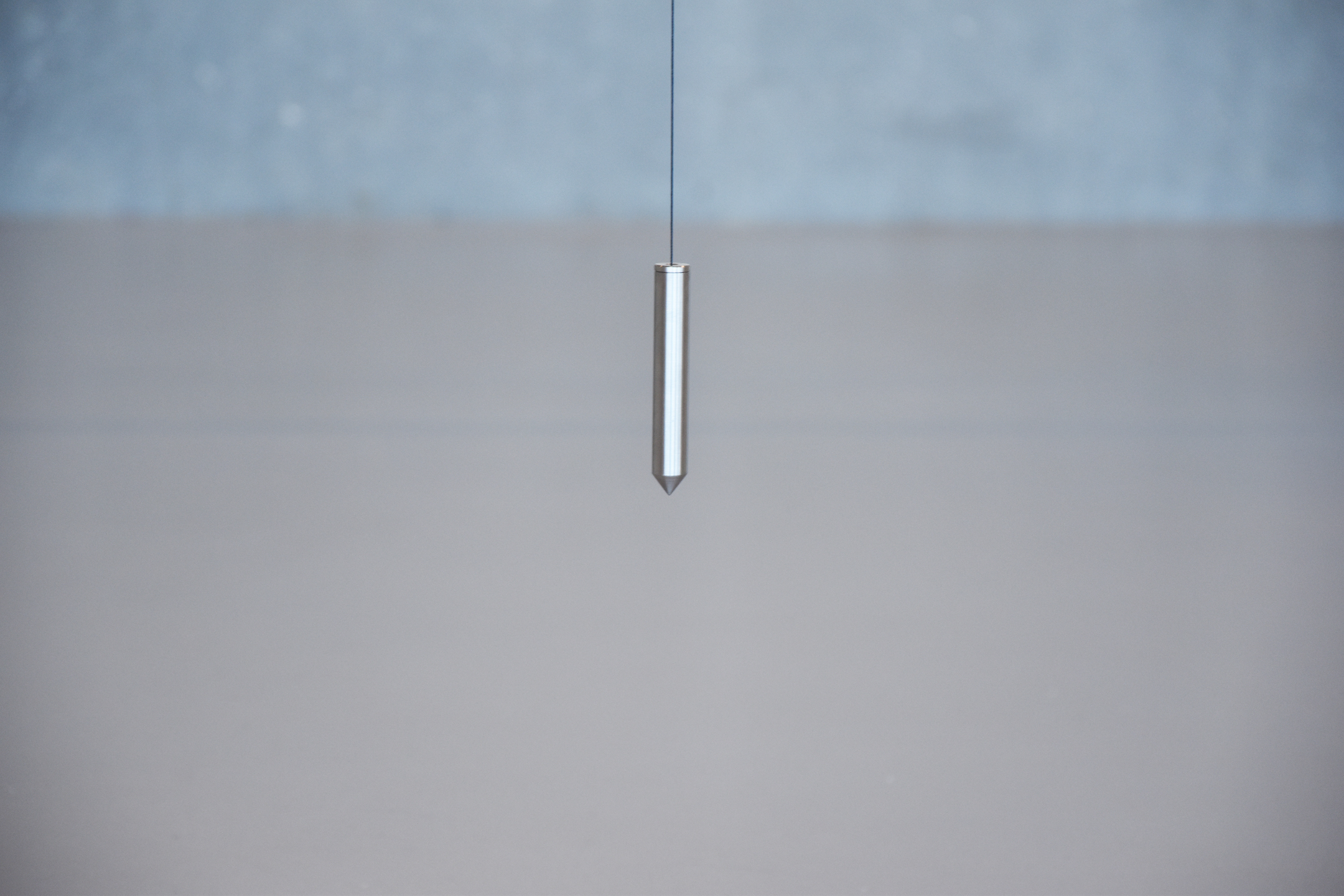 JENNIFER CAUBET | Le paradigme du cercle
Hors les murs
7 January 2022 - 16 April 2022
Address : FRAC Nouvelle-Aquitaine MÉCA | 5 Parvis Corto Maltese, 33800 Bordeaux, France
"Invited by the Frac Nouvelle-Aquitaine MÉCA as part of its PIC (Pôle Innovation & Création) residency program, Jennifer Caubet presents the result of over a year of research and creation.
Mixing a series of metal and cement sculptures as well as a large-scale tapestry, Le paradigme du cercle is an installation inspired by the novel Les Guérillères by the novelist, theorist and feminist activist Monique Wittig, published in 1969. The weapons-objects and machines that punctuate the novel become material for thinking about new sculptures, and new relationships between space, sculpture and exhibition.
With these sculptural and architectural works that unfold and confront each other in the Great Glass Room, the artist questions the question of the production of space.
How does this group of works act as a community that creates space?
The work Recentrement, installed on the picture rail, was thought as a measuring tool, oversized, and spatial pointer whose plumb line that falls vertically from it, then designates a new center. Magnetizing the void, it points to a place to be created while opening onto the rest. How to inhabit and activate this space in becoming?
The cement discs placed on the floor and linked together by a metal lance were thought of as millstones with a crushing potential. The tapestry entitled Connivences is presented as a two-dimensional retranscription of the potential movements of the sculptures.
Jennifer Caubet envisions the exhibition as a construction site, open to debate and different forms of activation. In addition to the visitor's body, the main actor of this installation, this space will host the philosophy seminar "Democracy, Science and Education" by Barbara Stiegler, professor of philosophy at the University of Bordeaux Montaigne, and the performance of the musician Nina Garcia."
Photos : Jennifer Caubet
Vernissage : 06/01/2022 6:00 pm
Exhibition's artists >