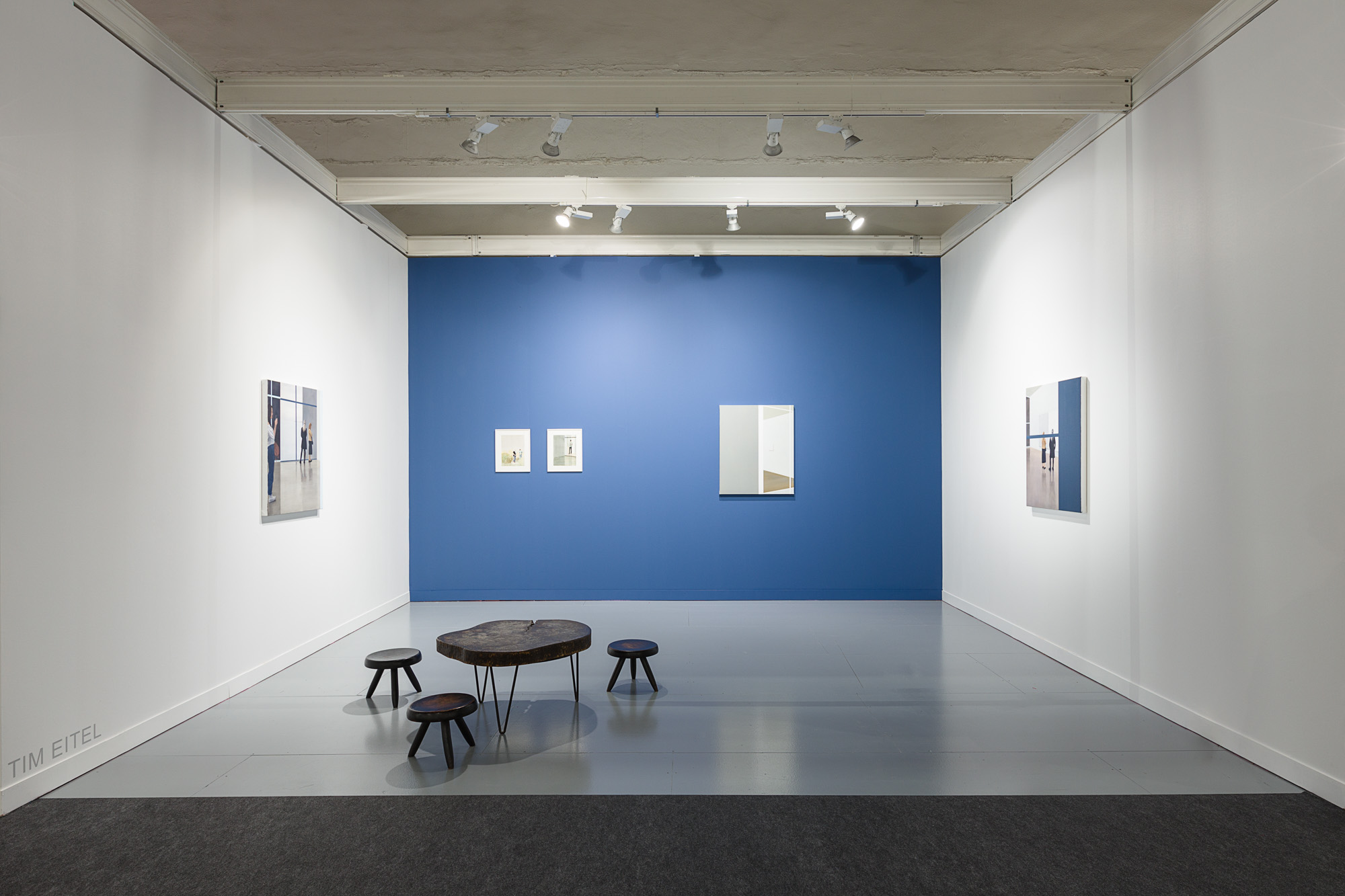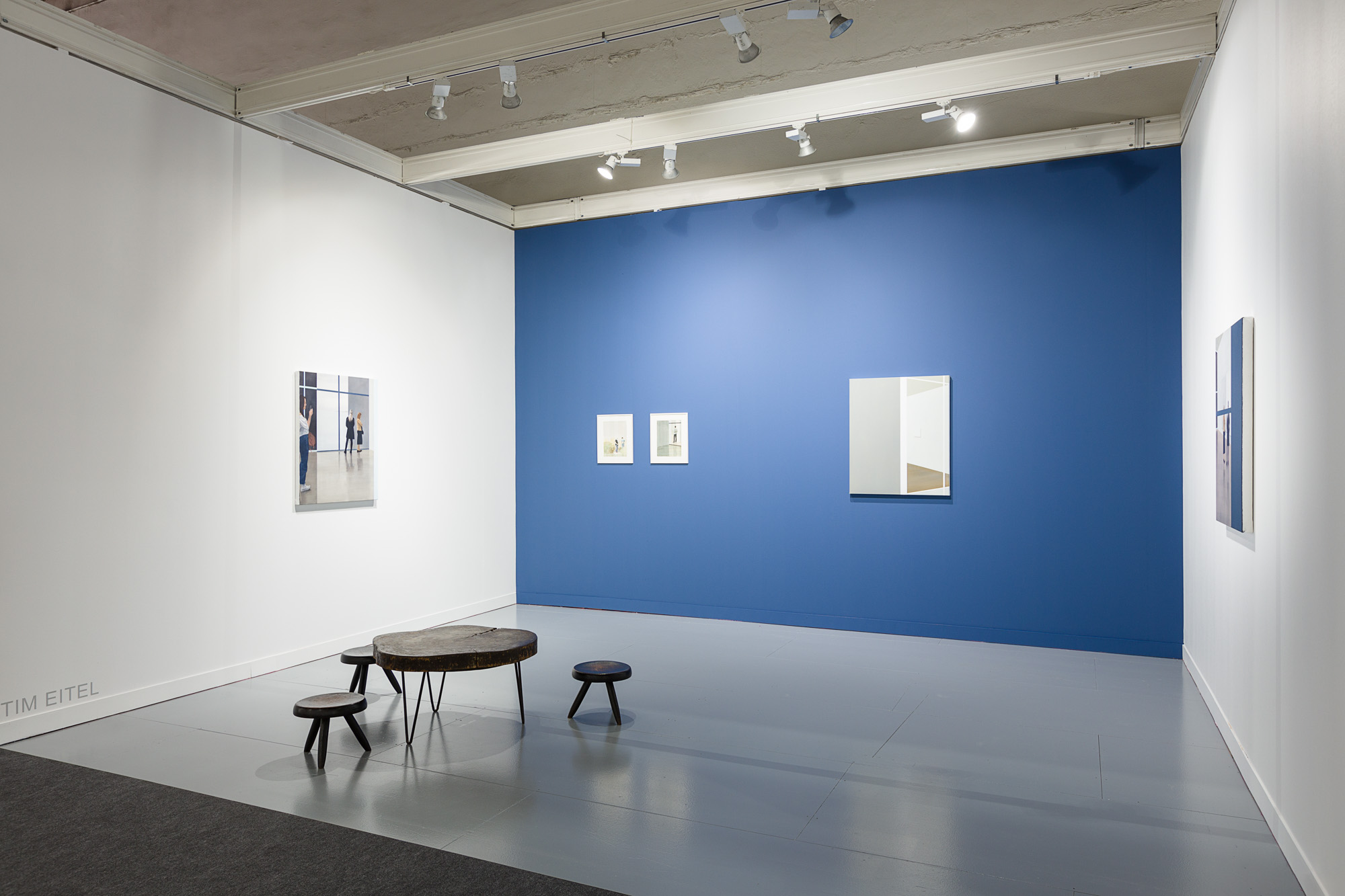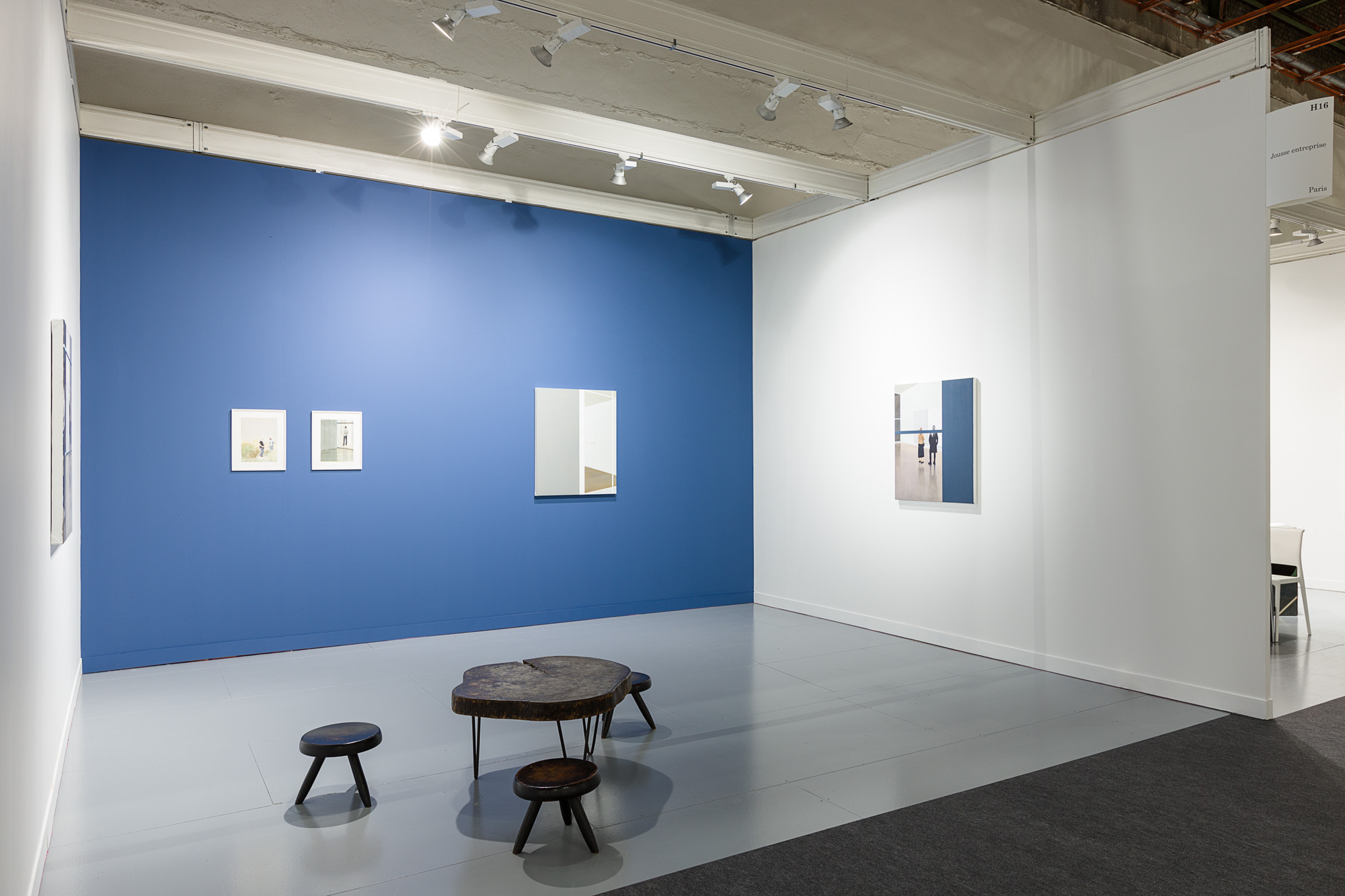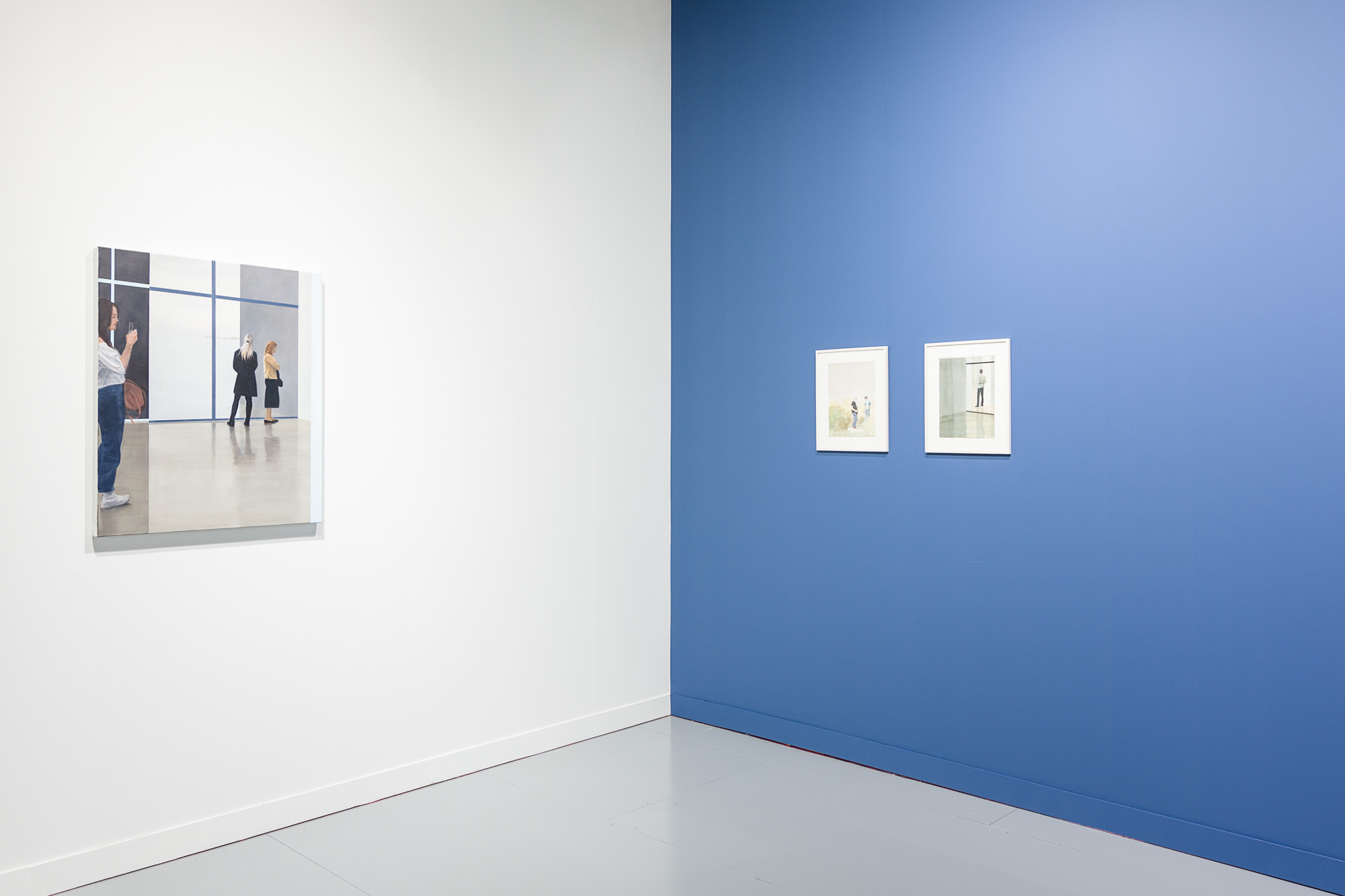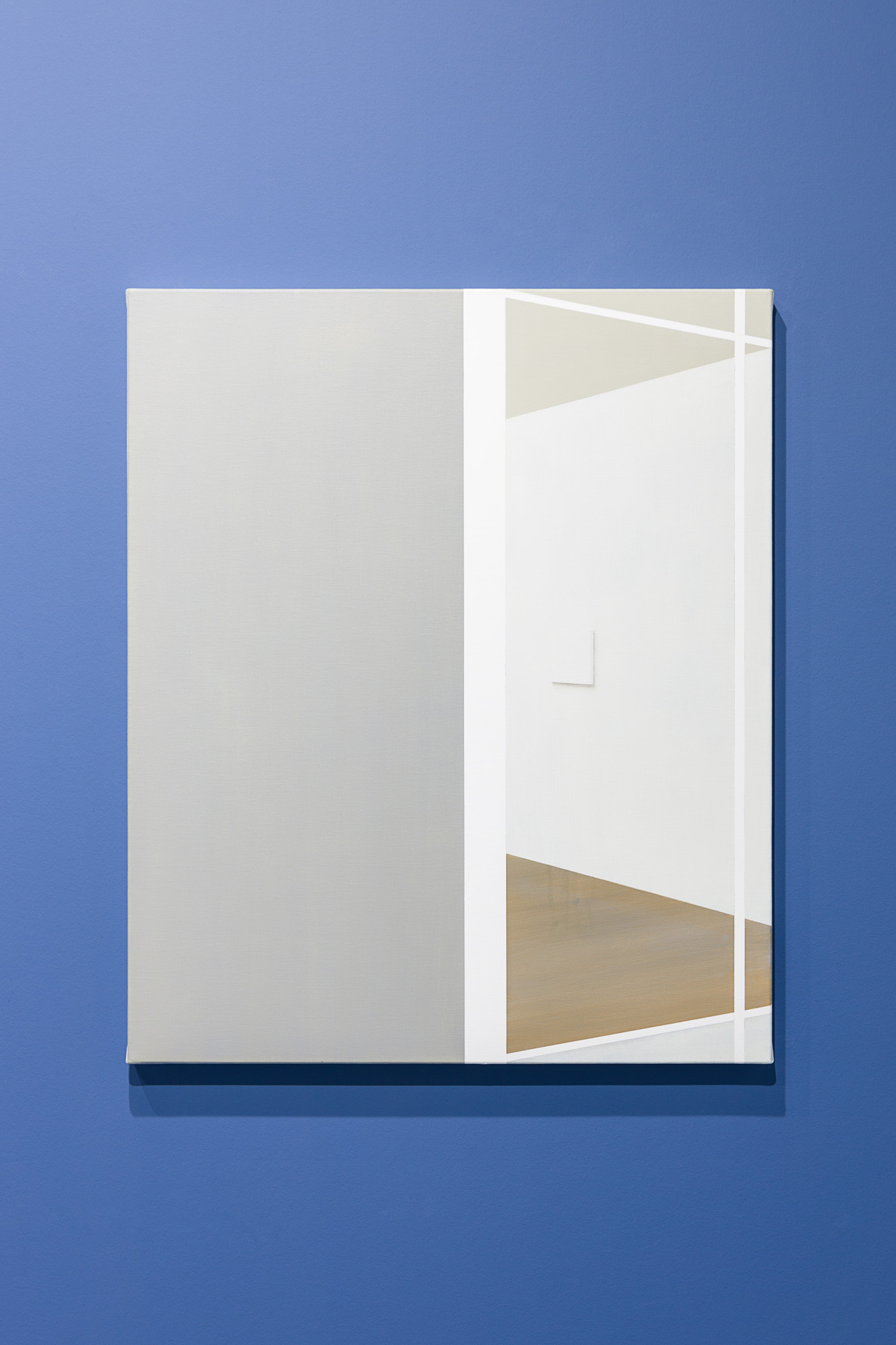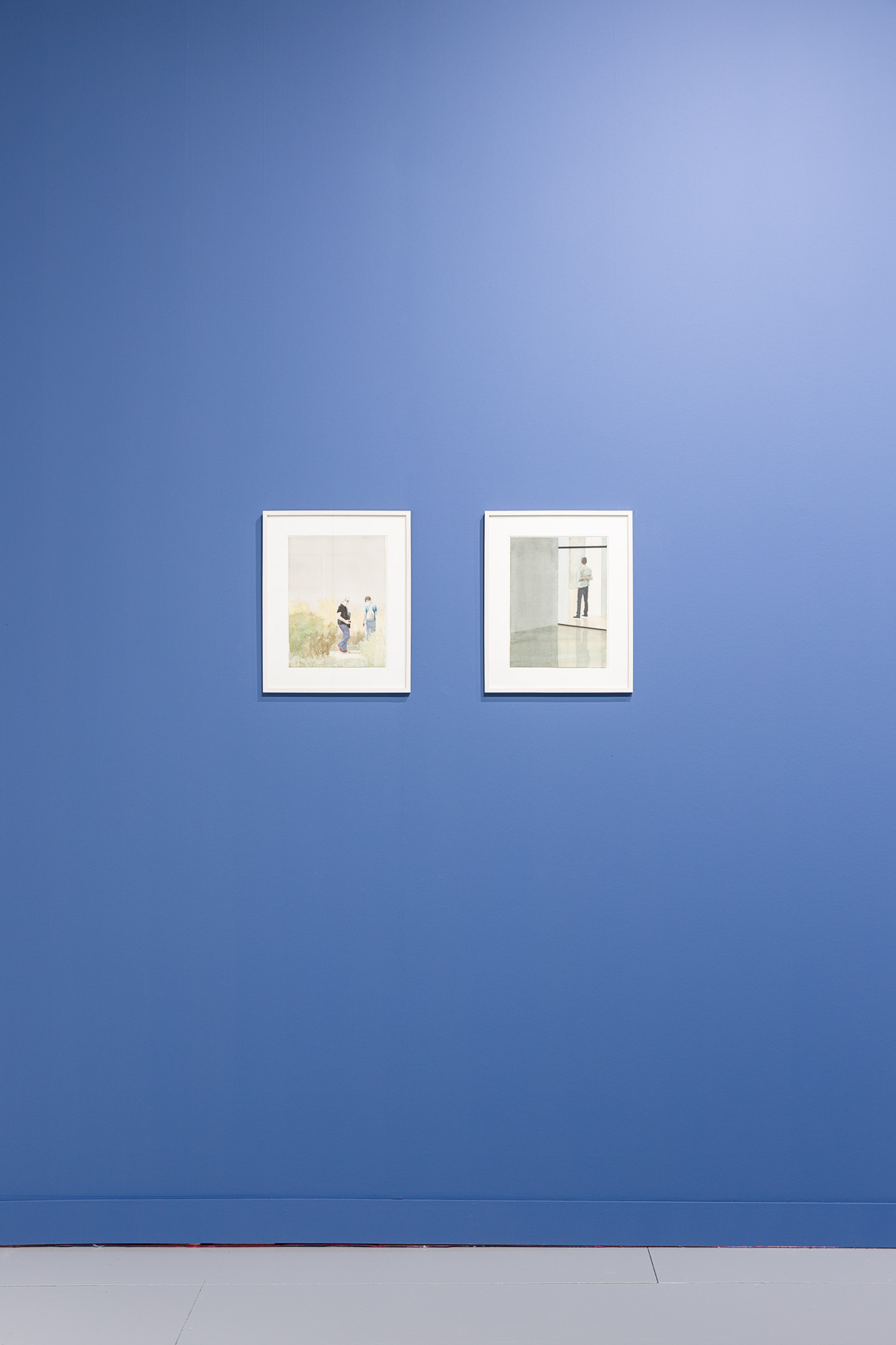 FIAC 2019 | TIM EITEL
Foire
17 October 2019 - 20 October 2019
Address : Booth H16 | South West Galleries | Grand Palais | Avenue Winston Churchill, 75008 Paris, France
Tim Eitel's work combines figurative painting, a conceptual approach to discrete recordings of everyday actions, situations or objects inspired by his observations of contemporary life and art history.
He studied at the Hochschule für Grafik und Buchkunst in Leipzig from 1997 to 2001 and was a Meisterschüler (Master Student) of Professor Arno Rink from 2001 through 2003. He has received a number of prestigious awards throughout his career, including the Landesgraduiertenstipendium, Saxonia, Germany (2002) and the Marion Ermer Preis (2003). Cofounder of the collective Galerie LIGA in Berlin, he was one of the leading protagonists of the New Leipzig School before gaining a reputation as one of the most important painters of his generation.
He has participated in over fifty group exhibitions and twenty monographic exhibitions worldwide since 2000, including at the Museum zu Allerheiligen, Schaffhausen, Switzerland (2004); Saint Louis Art Museum, Missouri (2005); Kunsthalle Tübingen (2008); Rochester Art Center, Minnesota (2013); Essl Museum, Klosterneuburg, Austria (2013); and Kasteel Wijlre, Netherlands (2018); Museum der bildenden Künste Leipzig, Germany (2019). Eitel's work is held in numerous important collections, including the Albertina, Vienna; ARKEN Museum of Modern Art, Ishøj, Denmark; Deutsche Bank Collection, Germany; Hamburger Bahnhof, Museum für Gegenwart, Berlin; Museum Frieder Burda, Baden-Baden; and the Rubell Family Collection, Miami. Since four years, he teaches at Beaux-Arts de Paris.
For the FIAC, Tim Eitel will present a new body of works created specifically for the occasion.
Press release (PDF)
Vernissage : 16/10/2019 11:00 am
Exhibition's artists >
Exhibition's artworks