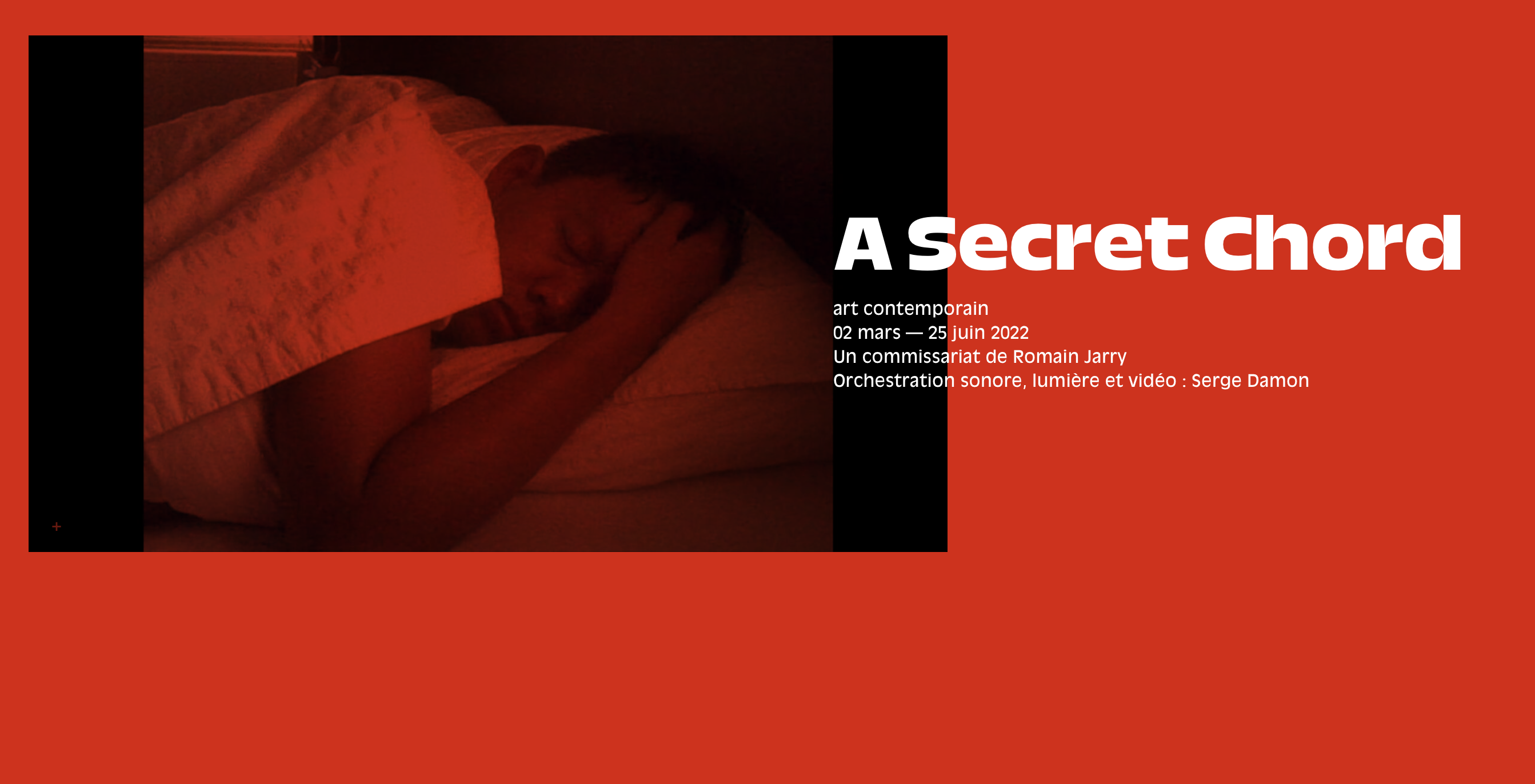 ANNE-CHARLOTTE FINEL | A Secret Chord
Hors les murs
2 March 2022 - 25 June 2022
Address : Le Bel Ordinaire, espace d'art contemporain les Abattoirs, allée Montesquieu, 64140 Billère 05 59 72 25 85
The pace of our lives and the dizzying acceleration of our modes of interaction do not help us to reconnect with our resonance chords. Establishing and maintaining resonance with others, but also with objects, space, and work, takes time. Hartmut Rosa, Remedy for Acceleration, 2021
By comparing the characteristics of the exhibition with those of the show, director Romain Jarry seeks to invent an intermediate situation. Creating a game between these two contexts allows him to reveal the unthought of, to modify the conditions of presentation and reception of the works, to offer us the perspective of new possibilities of reading.
In a darkened room, the writing of the light reveals to our eyes a work for a given time, sometimes several simultaneously, making them resonate with a secret agreement. A climatic scenario unfolds in the space, suggesting multiple associations and interpretations, without imposing a univocal narrative. The duration of the exhibition is thus defined and increased, and constitutes an invitation to free ourselves from the society of acceleration to which we are alienated in favor of a long time that favors the emergence of multiple resonances.
Romain Jarry invites us to take place in a hybrid place between a museum, a showroom and a cinema. Envisaged as an echo chamber, this place is a refuge, conducive to letting go, favorable to receptivity, an invitation to dream and to close one's eyes to see better.
With works by : Ismaïl Bahri, Céleste Boursier-Mougenot, Catherine Contour, Abdessamad El Montassir et Matthieu Guillin, Anne-Charlotte Finel et Voiski, Graham Gussin, Alexander Gutke, Ann Veronica Janssens, Marion Mallet, Robert Morris, Benny Nemer, Giuseppe Penone, Ben Russell, Ulla Von Brandenburg, Apichatpong Weerasethakul.
Vernissage : 01/03/2022 6:00 pm
Curator : Romain Jarry
Exhibition's artists >