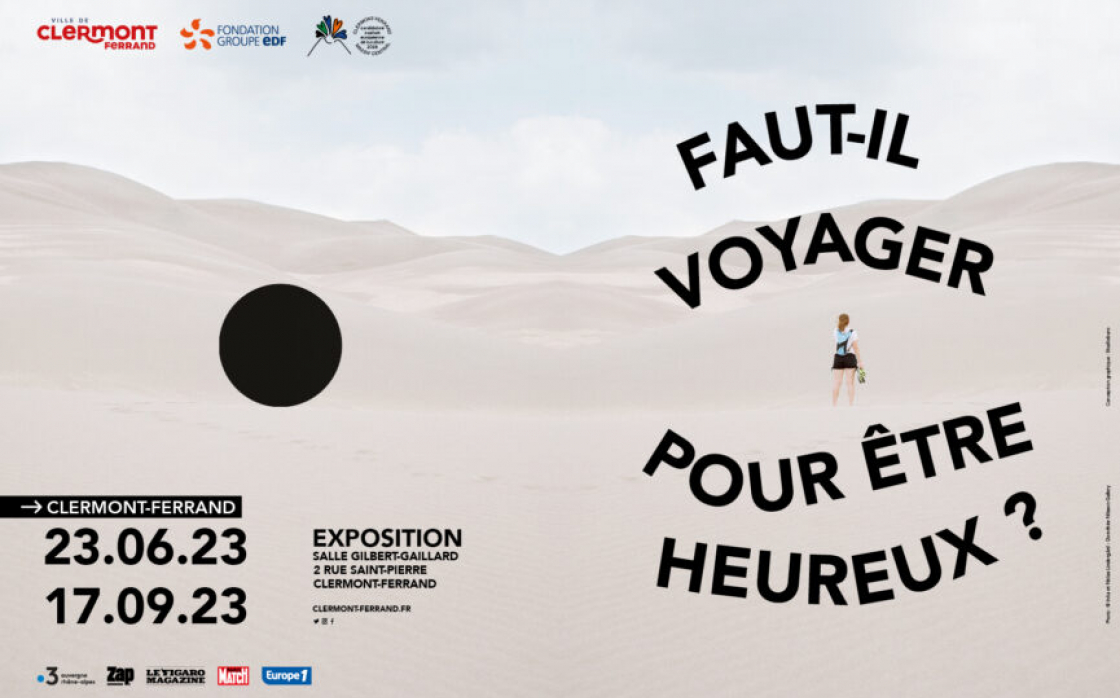 ANGE LECCIA | Faut-il voyager pour être heureux ? #2
Hors les murs
23 June 2023 - 17 September 2023
Address : Salle Gilbert Gaillard 2 rue Saint-Pierre Clermont-Ferrand
The City of Clermont-Ferrand, Clermont- Ferrand Massif Central 2028 and the EDF Group Foundation present version 2 of the exhibition "Faut-il voyager pour être heureux?" at the Salle Gilbert Gaillard. "
This exhibition invites us to question our relationship with travel through the artistic imagination of 26 contemporary French and international artists.
It tackles topical issues such as mobility rethought in the wake of the health crisis, the environmental challenges of preserving ecosystems and climate change, and forced migration and exile. It's also an invitation to pleasure and emotion, to discover the world of travel in a new light. Nearly thirty works – installations, paintings, videos and photographs – evoke these major issues.
As part of its educational activities, the EDF Group Foundation offers exhibitions on social issues to help awaken the critical minds of young people and the general public. To make these exhibitions accessible to as many people as possible, they now travel throughout France and abroad.
Exhibition's artists >
Exhibition's artworks